Alex Clark: Full-time trader
21 NOVEMBER 2018 | Trading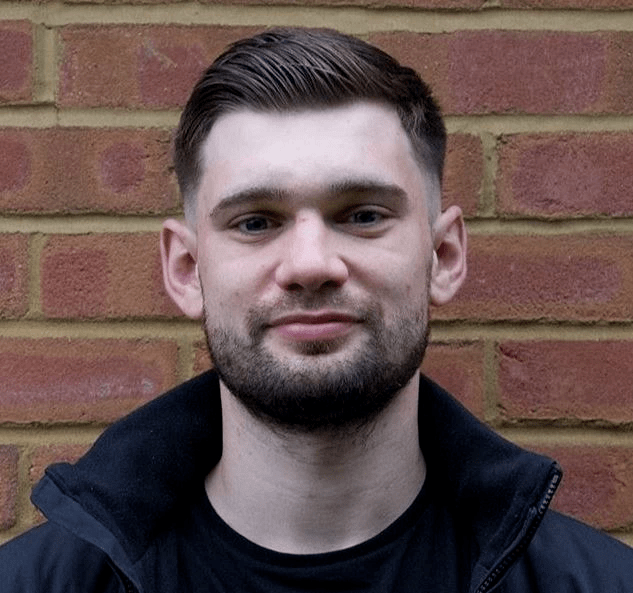 Alex Clark
What course did you do with Amplify?
When I first visited Anthony at Amplify, January 2018, I was down -60% of my equity. I wasn't new to trading and on the verge of quitting.
The professional trading course consisted of fundamental, technical analysis and behavioral theory, packed in to one week. Hosted in Amplify's London offices, the standard of education and facilities is the highest. The one-week program was perfect for me as I already had some experience. I also signed up to the Trading-Live chat room where Amplify traders share their trades and commentary on the market, everyday I listen, watch, ask questions and learn from guys who I aspire to be like.
What was your knowledge of trading before attending the course?
Technical analysis. Knew how to trade breakouts and support/ resistance, Trends/ ranges, candlestick charting, Trend Lines etc... however I had no understanding of fundamentals and global macro. Additionally, I was lacking a consistent approach. This to me is the MOST important. The main mistake I was making was doing too much... trying lots of different areas and not mastering one. Even when I started at Amplify I was trading every different strategy on every market. Michael-C from Trading Live taught me "the jack of all trades masters none" so I trimmed down my process, now working on mastering my niche.
Did the course meet your expectations?
Yes absolutely. I learned so much about fundamentals and what actually drives the markets, with depth that I was unaware of, in a way that was understandable. They say the best teachers can explain complex subjects to a child, I was certainly that child. Testament to the depth and experience of the mentors.
The course teaches a complete trading strategy and also offers support along your journey. When the course ends, if you're serious it doesn't stop there.
What was the most beneficial part of the course?
Scaling out and managing stop-loss was one of three major parts that changed my game. The art of managing risk/ managing winning trades over a series of trades. Classic entry… An entry method that puts the odds of a winning trade in your favor, over a series of trades. This was a game changer. But only when incorporated with everything else. Less is more. Trading is a game of averages, balance between win rate vs reward. Over trading and taking on low probability trades reduces the averages for the sample size. By being strict and disciplined in your approach will give you the best chance of success.
Fundamental drivers. Economic data releases and hierarchy of news, what story in the news is the most important today? Could be: debt crisis in Europe, Brexit, escalation/ de-escalation in Trade Wars and how this affects each product and price. If the situation escalates you know which product to go for and which direction to play. Building scenarios, it's fascinating.
Are you actively trading now?
Using the theory I learned from the course, with the support from traders at Trading-live, on August 17th 2018, I turned positive +2% on the year, making all the losses back. I couldn't of achieved it without Amplify. I'm up over 100% since June, +60% since 01Aug (Now 21Aug). I trade from home, up at 0530 for the European session. Tune in to Anthony's briefing at 0830. Finished trading by 14:00 spend the rest of the day reviewing, planning, testing, improving etc.
What are your trading objectives going forward?
Stay disciplined, focus on getting a tiny bit better each day. Currently averaging 37% a month i'm working to get mid to high 70s even in the 80s by Q4 this year. Conditions are slow due to summer, but im ready and waiting for when the season picksup. Also waiting to have the 1st +100% month which i know can be done. Nov 2018 will be 1st month where make +$10k in 30 days. Going in to Jan2019 with $50k means by end of 1Q2019 will be above $150k minimum and by mid next year be worth between $400-500k minimum. From 2k to 1Mn = 9 doubles. I don't know how big I can trade, targeting anywhere between $25k>>$100K per month, sat in mums spare room wearing pajamas (Ralph Lauren of course).
Would you recommend the one week program to others interested in trading?
Whether you're brand new or like me had prior experiences, if you're serious about trading as a career i'd strongly recommend Amplify. Amplify changed my game, i've never done so well. They have courses tailored for where you're at and once the course is finished, a great community of traders at Trading-Live. Can't thank the team at Amplify enough for the education and continued support.
Amir Khadr - Head of Technology
The Market Maker

daily
e-newsletter and weekly podcast
99% said it helped them gain better knowledge of markets
70% said it helped them prepare for a job interview
Top 5% most followed podcasts globally
Top 5% most shared globally in 2022
Listened to in 84 countries world-wide