Amplify Trading to JP Morgan
27 JULY 2020 | Careers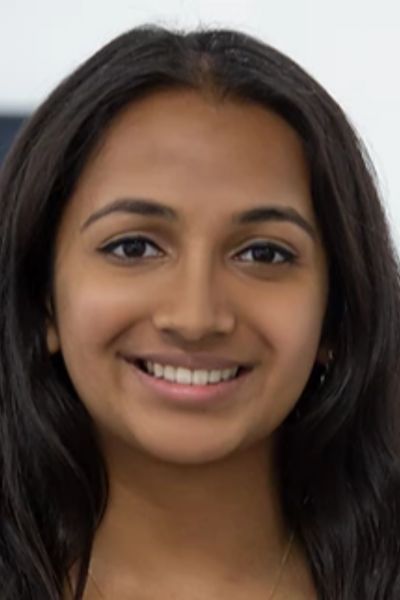 Shreya Anil
Why did you choose to do Amplify Trading's Summer Internship?
I first came across Amplify Trading when I saw them in the documentary "
Millions by the Minute
" created by
BBC
. I then decided to research more about the firm, and after seeing the wide range of expertise that the team possesses, I was keen to register for their Summer Programme.
What was the biggest highlight of the course for you?
The biggest highlight for me was an opportunity to experience simulations of roles on the sell-side and buy-side of an investment bank. Having been able to gain such a valuable insight into these roles, I realized what interests me the most and more importantly, what my skills would be best suited for.
How has the course met or exceeded your expectations?
This course certainly exceeded my expectations, as it provided me with top-level mentoring from individuals who have cultivated a vast level of experience and knowledge within the financial industry.
How likely are you to recommend the course to a friend?
I would definitely recommend this course to a friend and anyone who is looking to pursue a career in finance, irrespective of their academic background or financial experience. Not only is the Amplify Trading team extremely thorough in their teaching, but they are also willing to provide help and advice that is specific to you.
Is there anything you did not expect to be taught on the programme?
One thing that I did not expect to learn was the importance of trading psychology.
Will de Lucy
provided us with an in-depth understanding of how to manage your emotional state whilst trading.
How has Amplify Trading helped in your career development?
My experience during the courses provided an incredible opportunity to gain very specific financial market knowledge. Coming from a humanities background, the Amplify Trading team taught me how to use and develop my skill set to further my career.
Did you find you had more clarity on what role you wanted to pursue, after completing the internship?
Upon completing the
Summer Internship programme
and having particularly enjoyed the experience of trading, I wanted to pursue it further.
How did you transition from Summer Programme to our Professional Trader Courses?
I was particularly impressed with Amplify Trading's reputation and professionalism after undertaking the internship and I was keen to gain further experience and knowledge through the courses. Because of the continued guidance and support I have received from the team, I have been able to improve my fundamental and technical analysis whilst strengthening my trading psychology in order to perform successfully.
Amir Khadr - Head of Technology
The Market Maker

daily
e-newsletter and weekly podcast
99% said it helped them gain better knowledge of markets
70% said it helped them prepare for a job interview
Top 5% most followed podcasts globally
Top 5% most shared globally in 2022
Listened to in 84 countries world-wide