From Wildlife Photography
to Trading

06 JAN 2020 | Careers
Amir Khadr - Head of Technology
What course did you do with Amplify Trading and when?
After some discussion with Amplify Trading, I did the professional trading course and completed Stage 3 in Apr 19.

What made you choose Amplify Trading?
I did extensive (and occasionally expensive!) research into trader training. Suffice to say that the quality of training provision, by the financial markets in general, is quite poor. I decided to look for training that was backed up by a professional body and came across Amplify Trading via the LIBF. I attended an evening session at their trading floor in the City of London, where they prepared and traded through an FOMC Statement and Press Conference in real-time. I was impressed by their professionalism and openness, after further discussion I signed up for their professional trading course. Previous reviews by former students were also positive, and a few in particular really struck home with me in that they had been where I currently was in my "trading journey".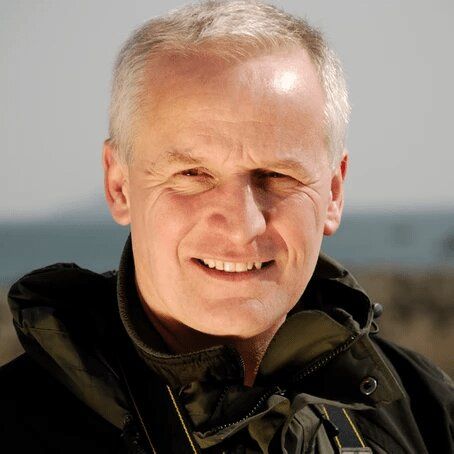 Colin Campbell

What was your knowledge before coming on the programme?
Like many people who have traded in the 'retail' sector I had a reasonable grasp of technical analysis. However, I was basically trading too much, just "treading water" with my trading account balance, and not really making any tangible headway. Although I knew this put me in the upper-quartile of all traders, I also knew there were gaps in my trader knowledge.

Attending the live trading session at Amplify Trading opened my eyes to how Fundamental Analysis and Technical Analysis are equally important to master, in order to develop consistency and profitability in trading. Although that is easy to say, it really requires a committed engagement with Amplify Trading in order to grasp and understand how these analysis methodologies coexist both individually and collectively.

How did you find the variety and quality of the training provided by the Amplify team?
The training was first-class and through the stages of the professional trading course I think I had first-hand experience with the entire training team, who are also professional traders and analysts.

Although some lean more towards either Fundamentals or Technicals, it was very clear that they all paid close attention to both aspects in their trading. Although open-minded, they also had preferences on the markets they liked to trade; ie. commodities, indices, forex. There was also professional expertise to hand from traders in the online Live Room, where trades and analysis are freely discussed.

Do you feel you have made improvements in your trading since attending the course?
Time will tell, trading requires focus on the 'long game' and it takes time to demonstrate one's consistency. That said, I now trade less and "sit on my hands" more! The net effect is fewer losses with shallower peaks and troughs on the "equity curve".

I also now have sufficient expertise to trade a Demo account with a sense of purpose, more professionally and in parallel with my Live account. This helps to develop and test trading strategies, as well as being a positive distraction from live trading when the markets are quiet!

What was your previous career and do you think there were any skills/experiences that have helped with your trading?
The major part of my previous career was serving in the military, and then civil security. There are personal traits that helped me during challenging times, and many equally apply in trading: integrity, patience, honesty (with yourself), perseverance, performing under pressure, and tenacity are a few.

There are times when a trading loss might seem to be the end of the world; but there are far worse things in life that can happen, and being able to rationalise, persevere and overcome adversity, are useful skills to have in trading. I also know that a plan can fail to survive "first contact", however having a plan when the pressure is on and knowing what to do when things go wrong is key to survival.

Entering into a trade is easy, and a good grasp of Fundamental & Technical analysis will help identify an entry level for a trade to have a higher probability of success. However, knowing when and where to exit a trade is what really matters, whether it's for a gain or a loss.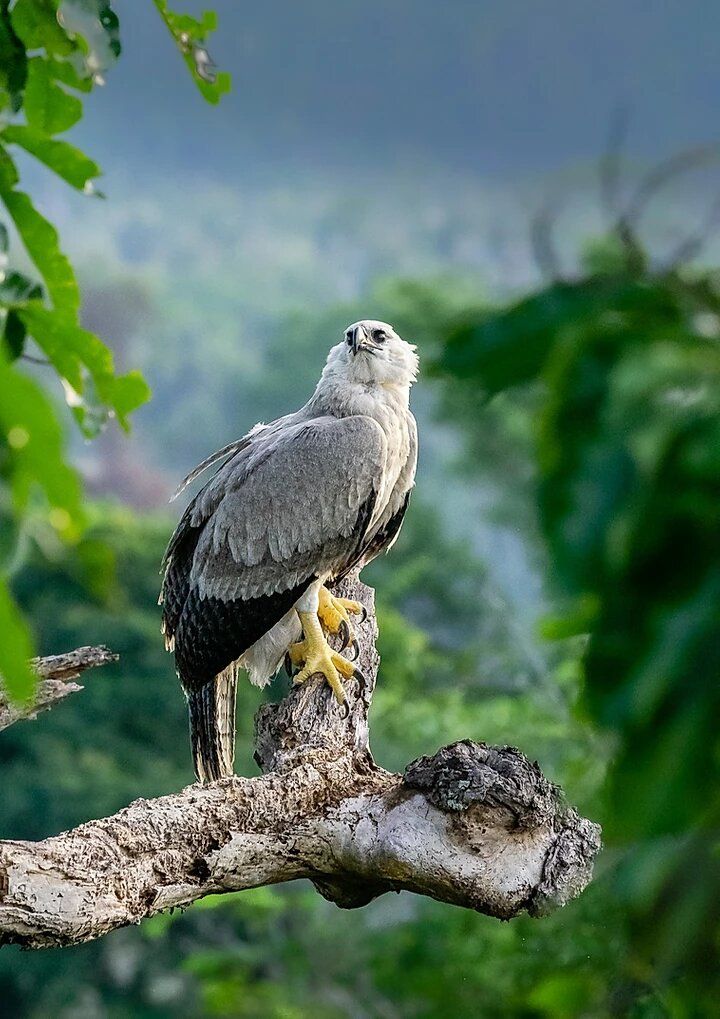 Harpy Eagle by Colin Campbell
When not trading you are travelling the world taking wildlife photography. Does this help you unwind from trading?
Trading can be a bit of a "lone wolf" activity. I am lucky that my wife is also a keen photographer and traveller, so it is something we enjoy together. It helps us unwind from the constraints of a desk-routine; just being outdoors and enjoying nature is a great antidote. I think there is synergy between trading and wildlife photography. Planning, patience and timing springs to mind having spent an hour waiting for 'the shot' and the 'the trade'. Traders often talk about FOMO (Fear of missing out), as do photographers: it requires a plan that is well executed in order to increase the probability of success with some consistency. We recently visited The Pantanal and Amazon in Brazil and spent 2 very long hot and humid days on a 1.5m (5ft) square platform, on top of a 32m (104ft) tower above the tree canopy, hoping to get a shot of the Harpy Eagle (the world's largest eagle). There were times when I almost wished I was at my desk trading …. (only almost). On the flip-side, travelling at 40+ knots up the Cuiaba River to reach a Jaguar sighting certainly blew off some cob-webs.
What would be your advice to anyone interested in trading the financial markets?
You need to accept that you have to commit to the long-game. Like any activity performed at an elite level, the biggest challenge is developing the right state of mind. There is NO fast-track to consistent success; anyone can pick a winner, or a loser. It's all about developing your 'edge' in the market, and executing your plan; Amplify Trading can help you develop the right skill-set and mind-set in order to trade. However the consistency is down to how you, the professional, actually trade.
I found with my group that those who had a basic understanding about a chart, and how to analyse it, with simple line drawing tools to show trends, support and resistance, were able to grasp the Amplify Trading concept much quicker. There is plenty of good information freely available online to get you started. Coupled with
Amplify Trading's Youtube channel
I found Investopedia and Trading Economics useful web-resources.
The Market Maker

daily
e-newsletter and weekly podcast
99% said it helped them gain better knowledge of markets
70% said it helped them prepare for a job interview
Top 5% most followed podcasts globally
Top 5% most shared globally in 2022
Listened to in 84 countries world-wide