Jimmy Murphy:
Full-Time Trader, Ireland (Futures)
18 NOV 2016 | Trading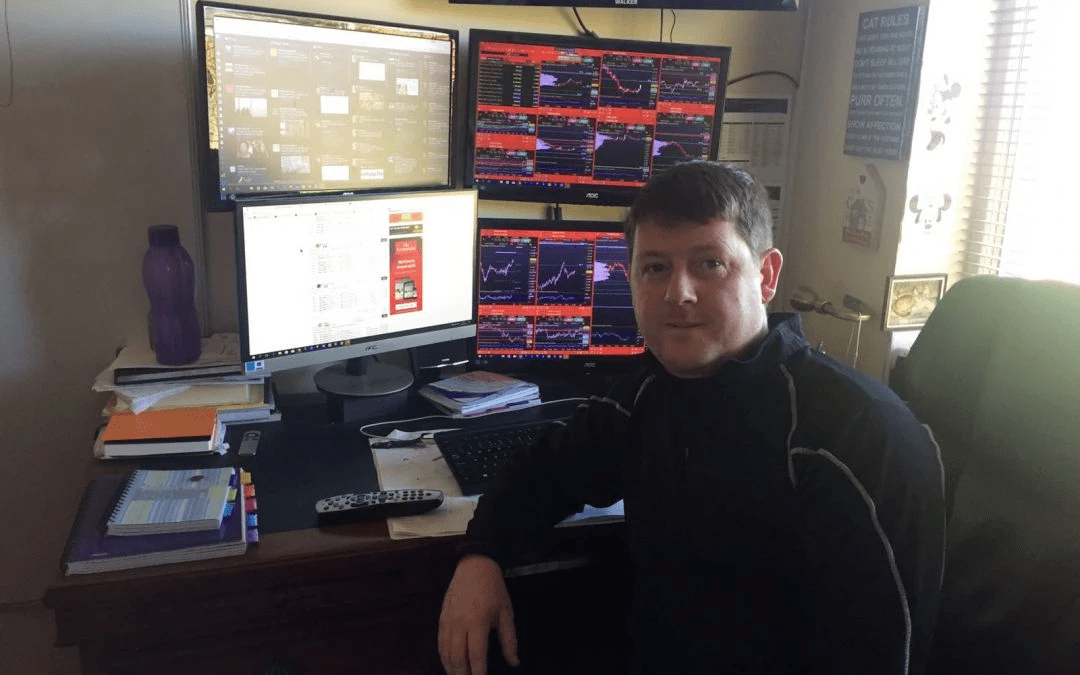 Jimmy Murphy
When did you attend your course with Amplify Trading and what programme were you on?

I did the professional trading course in November 2014. Amplify Trading allowed me to do the first week of the course in house in the London office, I found this to be very helpful as I am from Ireland and didn't want to move to London for the full 3 months. Doing the hybrid course was of no disadvantage as the virtual room is of the highest standards and the team at Amplify Trading help you the same way as if you were in house. Doing the first week in house allowed me to get to know my class and to put face to names for the remainder of the course.

Why did you choose Amplify Trading?

I didn't know much about trading financial markets but after watching the documentary on BBC it looked like a fantastic professional set up. I also had a telephone conversation with MD Will De Lucy and he was excellent in reassuring me that I would be able to do the course with little or no experience in trading financial markets.

Was there one specific part of the course you found most beneficial?

With little or no experience (I was trading individual stocks) I was starting from scratch with Amplify Trading and I found their course to be an invaluable experience. My understanding of fundamental and technical analysis has grown to a standard that I am comfortable in risking my own funds on my own decisions. The two things that I really felt helped me at Amplify Trading were 1) The psychological aspect to trading this is not something you can learn without professional help and Will De Lucy's lectures on this was fantastic, 2) Risk management, during the three month course the mentors are constantly reminding you how important it is to risk manage your funds another aspect of trading that you need to be a successful trader.

Would you recommend Amplify Trading to a friend?

Anybody that is serious about starting a career in trading this is the ideal starting place. From my class of Nov 2014 there were people of all ages some just after leaving high school to retired people, looking for ways to invest their own funds and all found the course extremely helpful, I would certainly recommend to my friends.

What are you doing now? are you still trading?

I trade full time from my home in Ireland and I still log into trading live each morning where Anthony Cheung does a morning brief at 8.30am each day which brings us up to date on what has happened overnight. Anthony also keeps us up to speed on what is happening during each trading day and this is very helpful if its breaking news or scheduled news Anthony will bring it to us first it's a great community to be part of.

Amir Khadr - Head of Technology
The Market Maker

daily
e-newsletter and weekly podcast
99% said it helped them gain better knowledge of markets
70% said it helped them prepare for a job interview
Top 5% most followed podcasts globally
Top 5% most shared globally in 2022
Listened to in 84 countries world-wide