Mike Ivey:
The professional trading course

13 JAN 2019 | Careers
Amir Khadr - Head of Technology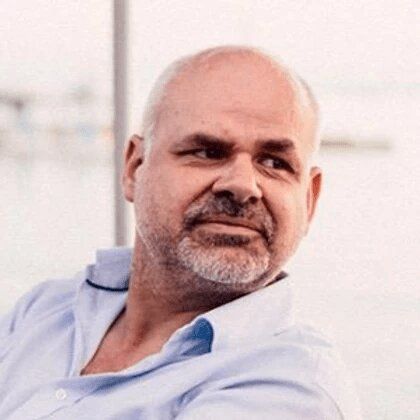 Mike Ivey

What course did you do with Amplify Trading and when?
I completed the professional trading course, starting in March, 2018.

What was the reason for doing the course?
I sold my travel business at the end of 2017 and was looking for a fresh challenge. I have a long-standing interest in financial markets, but have previously been too busy with other projects to get involved on a full-time basis.

What was your previous experience before taking part in the programme?
I had no previous experience as a trader, but have been a private investor for over twenty years, putting money into a range of vehicles from start-ups on OFEX and AIM, through to Blue Chip companies and Managed Funds.

Why did you choose Amplify Trading?
A friend of mine did the career programme about five years ago and recommended it to me. He now works full time as a trader and his success is in great measure down to the core training he got at Amplify Trading.

What was it like transitioning from the simulated to the live environment?
I didn't really find it a problem. The live environment is carefully calibrated in terms of risk and there is always someone on hand to give advice if you aren't sure about a trade. It is inevitable that you will make mistakes as a new trader, but the overall exposure isn't huge if a trade doesn't work out.

What elements of the course did you find the most useful?
I can honestly say that I loved every minute of it. I am probably more of a 'fundamental' than a 'technical' trader and the course gives a brilliant background in subjects such as core economics, geopolitics and financial news, while providing the training and opportunity to trade these as live events. The course is a good mixture of theory and practice, and the quality of the Amplify Trading team is outstanding. The Trading Live forum is also excellent, and the traders there are knowledgeable and supportive. It is a must if you are just starting out.

Would you recommend the course to a friend?
I would absolutely recommend the course to anyone, from school leavers through to people in retirement. One of the best traders I know is 72 years old and I feel strongly that it is something that you can do whatever stage you are at in your career. The best advice I can give is that you need to be prepared to put in the hours. Like anything worthwhile, learning to trade well and consistently takes time and you need to be patient.


The Market Maker

daily
e-newsletter and weekly podcast
99% said it helped them gain better knowledge of markets
70% said it helped them prepare for a job interview
Top 5% most followed podcasts globally
Top 5% most shared globally in 2022
Listened to in 84 countries world-wide