Shantanu Kalia:
Futures Trader at OSTC Ltd, Mumbai

23 APR 2019 | Careers
Amir Khadr - Head of Technology
View Shantanu's LinkedIn profile
HERE
.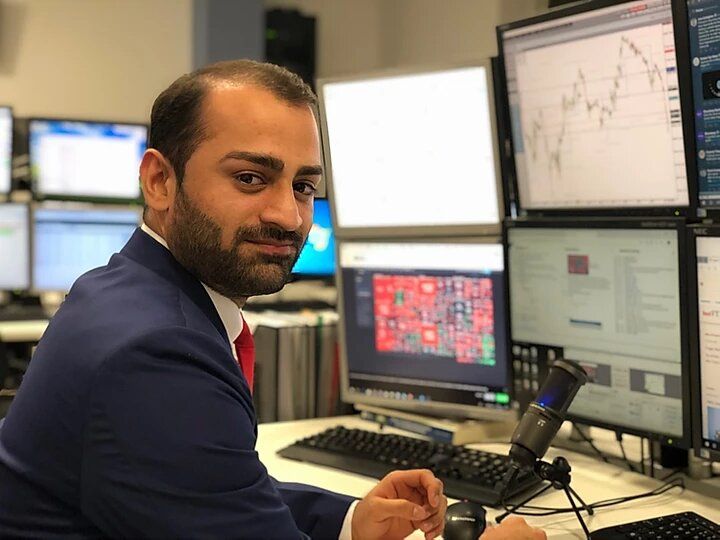 Shantanu Kalia 2018
Where are you from and how did you hear about Amplify?
I am from India, and I came across Amplify Trading after reading about their the professional trading course on the eFinancial careers website. It was hard to decide what I wanted to pursue as a profession even after choosing Finance as my specialisation. Going through the article about the Amplify Program had cleared all my doubts and since then trading is the only profession I am following from the heart.
What was your knowledge on trading before attending the course?
After working in the Indian Equity Market my knowledge was limited to TA (Technical Analysis) and Stock related fundamentals. I had no clue how closely Global Financial Markets are integrated and how macro fundamentals could severely impact the emerging markets like India, which is really important while making Investments & Trading related activities. There is a saying – "If developed westerns economies sneeze, emerging market would be the first one to catch a cold".
What parts of the programme did you find most useful?
The programme was well equipped with real-time examples of global macro fundamentals affecting the various trading products like fixed income, FX, energies etc, which is really important in our daily trading decision making process.
Psychology is one of the key factors which mostly becomes a hurdle while making rational trading decisions. Mr. Will de Lucy knew exactly how traders react irrationally once they jump into the market without a trade plan, importance of starting a day with well informative market inputs in order to formulate our trading plan and stick to it, helped us to stick to a disciplined trading approach.
How has the experience at Amplify helped with your career and what are you doing now?
After taking the Amplify course, the one thing I have always stayed confident about is getting involved in meaningful discussions with anyone I come across regarding Investment & Financial Trading.
I started trading as a Futures Trader with OSTC Ltd. here in the Mumbai Office in February 2019, 2 months after my successful training with Amplify.
Right now, I am trading across Fixed Income, Energies & Commodities. The knowledge and support Amplify is providing throughout its trading program is invaluable, especially to people like me who want to enter the Investment & Financial Trading Industry.
The Market Maker

daily
e-newsletter and weekly podcast
99% said it helped them gain better knowledge of markets
70% said it helped them prepare for a job interview
Top 5% most followed podcasts globally
Top 5% most shared globally in 2022
Listened to in 84 countries world-wide