Ahmar Asif: Incoming UBS Summer Analyst
24 JUL 2018 | Trading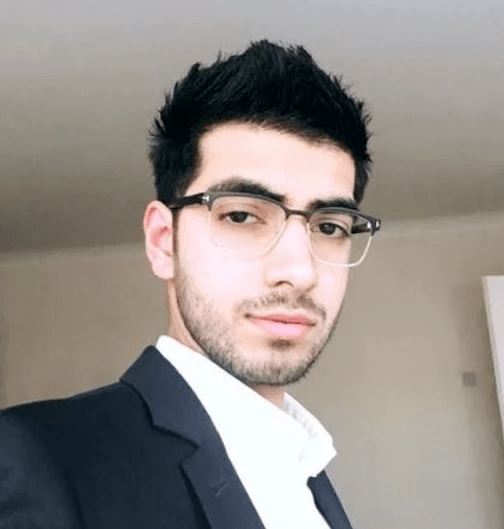 Ahmar Asif
The last time we caught up with Ahmar he was currently on a summer internship with Credit Agricole Corporate & Investment Bank after completing the Amplify Trading City Prep course.
What have you been doing since we last spoke (June 2017):

I spent most of the summer working at Crédit Agricole CIB on the structured products desk mainly working on equity derivative offerings. This was a major stepping stone to greater things to come. The learning curve was steep and challenging but it helped me improve my knowledge on how financial markets operate in reality and provided me with ample understanding of structured products, options and opportunities for combinatorial innovation. After that, I started my second year at LIBF where I am working on my undergraduate degree and actively participate in the Investment Society.

I understand you have secured an internship for summer 2018, what will you be doing?

Yes, so I have been offered a summer analyst role at UBS in Equities Sales & Trading in Hong Kong. This role involves looking after professional investors like asset managers and fund managers to help them buy and sell securities. My goal is to prepare and be ready for this challenge, this means keeping up to date with market trends and getting up to speed with developments in the Asia-Pacific region.

How has your Amplify experience helped in interviewing at large institutions?

It has helped me build confidence to talk about financial markets with senior bankers. It also has shown me the sell-side vs buy-side objectives. A key ingredient for trading successfully is risk management, at Amplify this is taught to be one of the most important factors when placing trades. The course has definitely given me an appreciation for risk management. Relaying this knowledge in interviews can differentiate you from other candidates, with Amplify you can gain practical insight to financial markets and experience it in real-time.

What advice would you give to someone starting university and considering a career in finance?

Finance is constantly changing shape, markets are becoming increasingly complex and integrated with technology. When I started University there was not as much hype and media attention towards Crypto instruments like now. So I would recommend preparing early, read the financial news and ask questions, start networking with like-minded individuals and programmes such as City Prep at Amplify can be a great stepping stone into financial markets.

Do you still remain in contact with Amplify after completing the City Prep course?

I am fortunate to be doing my degree programme at The London Institute of Banking & Finance, as a result, I can often bump into the folks at Amplify for a quick chat. Also, after the course, you will most likely make a network of your own and you can always speak to the Amplify team with any questions about markets or finance in general, it really is a collaborative environment.
You can view Ahmar's LinkedIn profile
HERE
.
Amir Khadr - Head of Technology
The Market Maker

daily
e-newsletter and weekly podcast
99% said it helped them gain better knowledge of markets
70% said it helped them prepare for a job interview
Top 5% most followed podcasts globally
Top 5% most shared globally in 2022
Listened to in 84 countries world-wide