Alessandro Moscato:
Incoming intern at UniCredit
16 OCT 2017 | Trading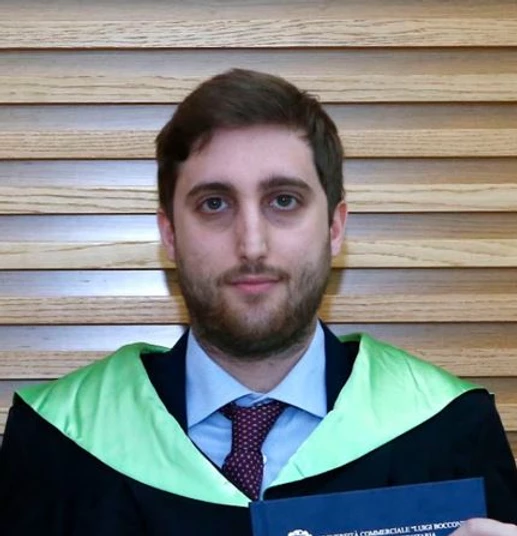 Alessandro Moscato
What programme did you do with Amplify Trading?
I took part in the Summer Internship program that lasted six weeks. We spent two weeks attending practical lessons on execution, technical analysis, fundamentals and trading psychology. Afterwards we started trading, with all of the Amplify team following us very tightly. We had weekly and daily performance reviews, further lessons on topics from networking and CV building to institutional trading. It was great to have feedback and opinions from experienced traders and analysts.
What were the main things you learned in your time with Amplify?

I've learnt so much that it's difficult to rank them. The first and, in my opinion, most important thing has been to understand how important the psychological component is in discretionary trading. This is usually something that a trader would only start to realise after a couple of years on the job. At Amplify, they stressed the importance of psychology in trading since day one. I also learnt how real financial markets work from a practical sense which, surprisingly, is something university programs do not cover at all. Finally it was very useful to attend lessons on the investment banks selection process, how to effectively network, in which all trainees got to attend an actual event with people from industry.

What are you doing now?

I just started a new and exciting experience in the world of trading. I'll be doing an internship in the Equity Derivatives Trading division at UniCredit, within the Correlation Trading Team. This team looks after option and structured products written on a basket of underlying.

How has Amplify helped in your career development?

I think Amplify has helped me secure an internship in the industry I have always wanted to work in. During the several interviews I completed after graduation, several interviewers asked me and seemed to appreciate my experience at Amplify. Also, after the summer internship, I was very up-to-date and aware of the current situation and issues impacting global financial markets. This is very important if you want to work in the Markets division of an investment bank. In fact, I think any market-related job interview involves, to some extent, questions on the current state of financial markets, so I think it would be beneficial across the board.

Would you recommend attending an Amplify course to a friend?

I would and I have already recommended it to several friends of mine.
You can view Alessandro's LinkedIn profile
HERE
.
Amir Khadr - Head of Technology
The Market Maker

daily
e-newsletter and weekly podcast
99% said it helped them gain better knowledge of markets
70% said it helped them prepare for a job interview
Top 5% most followed podcasts globally
Top 5% most shared globally in 2022
Listened to in 84 countries world-wide