Alistair MacKenzie: Equity research at CLSA, H.K
1 JANUARY 2019 | Trading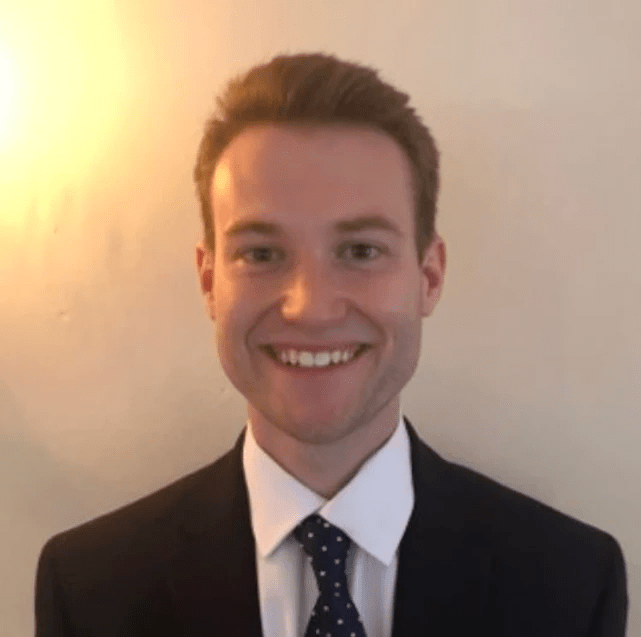 Alistair MacKenzie


What course did you do with Amplify and when?
I was part of City Prep Program, April 2018.
Why did you choose Amplify?
I was looking for a course that could teach me financial markets practically and I needed to be taught by people who already had experience in the financial industry. Amplify ticked all the boxes.
What was your knowledge of financial markets prior to attending the course?
Besides a few basic business modules at University I was a complete novice.
What part of the course did you find the most beneficial?
Learning about trading psychology and behavioural economics. I was stunned how impactful they were on the decisions we make and trading performance.
Since, I have read Daniel Kahneman's "Thinking Fast and Slow." It's very insightful and explores these topics in detail.
How has the course helped with your applications for roles thereafter?
It gave me the confidence to talk about financial markets in a compelling way.
I had numerous interviews in securing my current role and my success would not have been possible without Amplify's insight guiding me along the way.
Really want to thank Anthony and the whole team for making the Morning Briefings publicly available. I still view them daily. (
HERE
)
What are you doing now?
I'm based in Hong Kong, working at CLSA as an Equity Research Associate - covering HK/SNG Banks.
Do you have any advice or tips for fellow students thinking of a career in finance?
I graduated with a Bachelor of Arts from Deakin University, majoring in Business and Journalism. Competing behind a computer screen was not working for me so I had to think outside the box and revise my strategy. Hopefully I can save you some time with a few tips I've learned along the way:
1 - Apply everywhere (just get your foot in the door and don't be too picky).
2 - Get LinkedIn.
3 - Message people through LinkedIn (you can only do this once you buy Premium - unless you're already connected). From my experience 1/10 people will reply. So, message 100 people and 10 will get back to you. It's a numbers game.
4 - Pitch anyone in a suit/formal attire (pitch them in cafes, on street corners, escalators, lifts……anywhere!). Get their email/name card.
5 - Follow Up!! Send an email after, call if you have their number. Don't fear rejection. Some will respond well, some won't. So what, who's next.
You can view Alistair's LinkedIn profile
HERE
.
Amir Khadr - Head of Technology
The Market Maker

daily
e-newsletter and weekly podcast
99% said it helped them gain better knowledge of markets
70% said it helped them prepare for a job interview
Top 5% most followed podcasts globally
Top 5% most shared globally in 2022
Listened to in 84 countries world-wide