Amplify Trading Online
- Early Milestones

27 APR 2020 | Careers
In these unprecedented times the Coronavirus outbreak has forced an adaptation of our services to be fully moved online. We want to continue providing the same quality of service as you would receive on our in-house trading floor. See how we have adapted.
SHAPING GLOBAL MARKET LEADERS
Over the last two weeks Amplify Trading has revolutionised the online training experience for the world's largest financial firms, including
Citigroup
and
Credit Suisse.
Amplify Trading's technology makes online learning engaging, and interactive, whilst also measuring the ability of each candidate to make decisions of risk.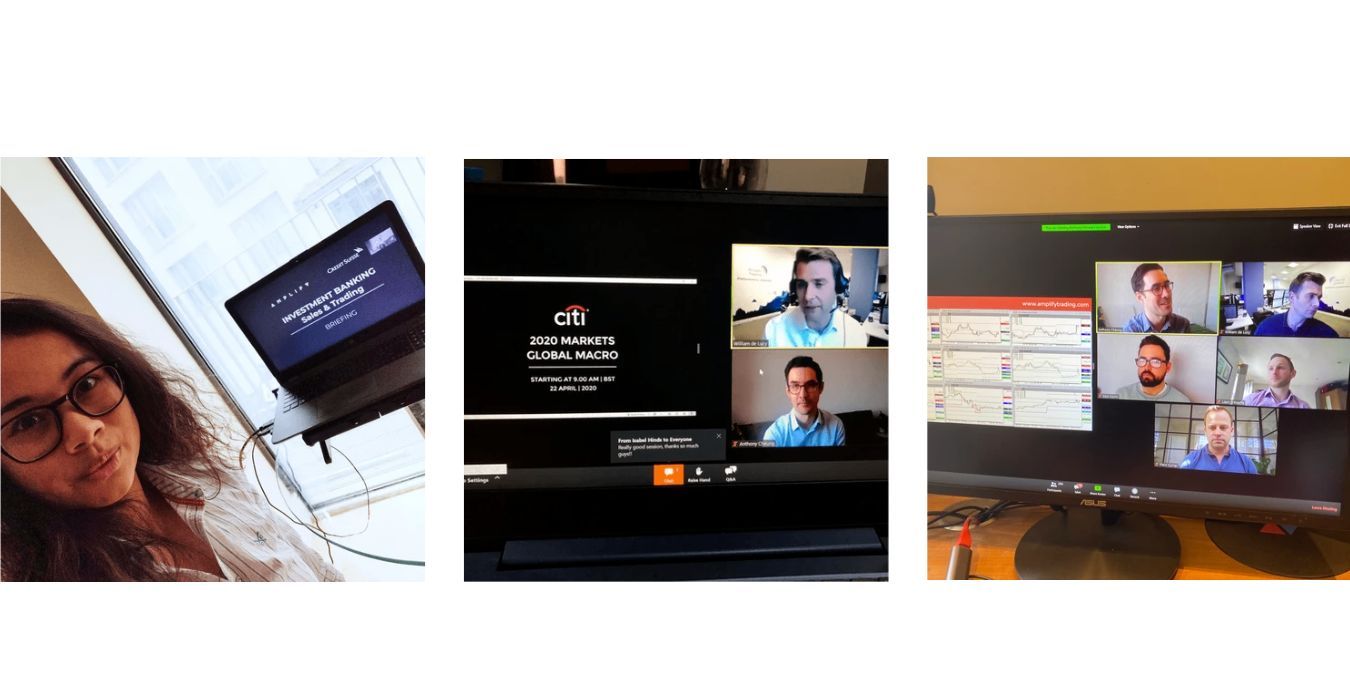 Amir Khadr - Head of Technology
The feedback received speaks volumes:
Citigroup - VP | Graduate Resourcing Partner (MSS & CPB)
"I wanted to drop you a quick note to say a huge thank you for today's session, it was BRILLIANT! I was always expecting it to be very good, but it really exceeded my expectations."
I hadn't expected Zoom to be so good for this kind of session but I was really surprised at how well it lent itself to this type of exercise, honestly it was pretty much seamless and looked super slick! We were also delighted with the level of engagement, there were just so many questions I have no idea how the both of you managed to answer those as well as run the session – it was impressive."
Credit Suisse - Campus Recruitment IBCM
"I just wanted to say a huge thank you to you and the team for running such an engaging simulation with our spring participants this morning, and at such a short notice!
We are receiving tons of amazing feedback. I was in the session for the most part, and it exceeded my expectations - a huge well done to the team!!!
Very much looking forward to listening in on the Trading Simulation tomorrow. :)"
AMPLIFY TRADING ADVANCED TRAINING PROGRAMME
Last week we delivered our first fully online, remote training to a new group of 16 individuals, logging in from all over the world, including United Kingdom, Ireland, Morocco, Hong Kong and Singapore.
The combination of our own
proprietary software
and
Zoom
video technology, meant that we were able to deliver a fully immersive experience to traders on our
Advanced Trading Programme.

Interested in one of our Trading Programmes? Please register your interest HERE or book a call with one of our consultants.

If you are a student, you can secure your place in our Summer Internship Training Programme HERE or book a call with one of our consultants.
The Market Maker

daily
e-newsletter and weekly podcast
99% said it helped them gain better knowledge of markets
70% said it helped them prepare for a job interview
Top 5% most followed podcasts globally
Top 5% most shared globally in 2022
Listened to in 84 countries world-wide