Amplify Trading to JP Morgan
27 JULY 2020 | Careers
Richard Avbunudje
completed the Amplify Trading's Summer Internship Training Programme in June 2020, see what he had to say about his journey.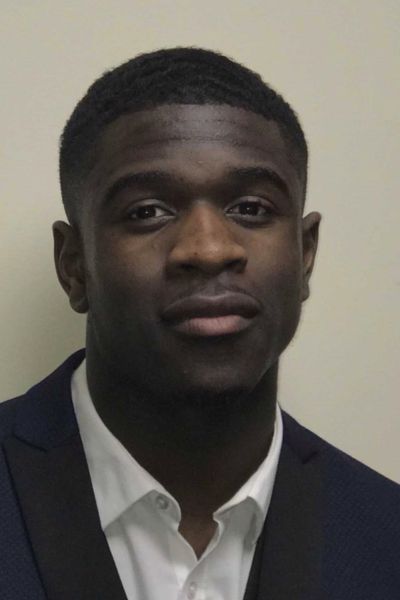 Richard Avbunudje
Why/How did you choose to do Amplify Trading's Summer Course?
I decided to apply for the Amplify Trading Summer Course because I wanted to learn more about exactly what different roles across the financial services sector entailed. I wanted to gain a high-level insight into the skills and characteristics needed within these roles.
What is the biggest highlight of the course for you?
The biggest highlight of the course for me was being able to put myself in the shoes of those working in the industry. The simulations we participated in throughout the programme allowed us to not only learn about the roles but actually see what it was like being in the role.
How has the course met/exceeded your expectations?
This experience has exceeded my expectations, because not only has it helped me clarify the roles I had heard of before, but it also introduced me into new roles and potential career paths I hadn't previously considered.
How likely are you to recommend the course to a friend?
Very likely, I've already told multiple friends how good the programme was.
Is there anything you didn't expect to either be taught/gain on the programme?
I didn't expect to be taught a lot of the things covered in the advanced week such as Private Equity, Real Estate & Coding.
How has Amplify Trading helped in your career development for Morgan Stanley?
This programme has helped increase my knowledge of different roles within the industry. It's given me an insight into the different skills I need to develop in order to excel. It's also provided me with several resources that I can use to help grow my commercial awareness and technical skills.
How has the experience at Amplify Trading helped with your technical expertise and commercial awareness?
The daily briefings held by Anthony were useful in helping me build my commercial awareness on a more advanced level. In addition, I found the sessions hosted throughout the programme particularly useful, as we were often given websites and book recommendations to help improve both our technical expertise and commercial awareness.
Amir Khadr - Head of Technology
The Market Maker

daily
e-newsletter and weekly podcast
99% said it helped them gain better knowledge of markets
70% said it helped them prepare for a job interview
Top 5% most followed podcasts globally
Top 5% most shared globally in 2022
Listened to in 84 countries world-wide