2nd december 2021 / anthony cheung
Amplify Trading x Professional Footballers' Association
Our mission is to provide opportunities in finance for everyone, regardless of background. One partnership we are particularly proud of is with the Professional Footballers' Association.

Who are the PFA?
The Professional Footballers' Association (PFA) was formed on 2nd December 1907 and is the world's longest established professional sportsperson's union.

The PFA is a key figure in all aspects of the professional game which affects its members and has added to its reputation on the principle of caring for the interests of the game as a whole, in addition to the interests of its members.
How does Amplify help?
We understand that roles in finance can vary dramatically. Some are extremely technical, while other roles place great emphasis on leadership, teamwork and other interpersonal skills which are integral to success in many sports.

Being a professional athlete, regardless of discipline, can mean that through years of training a number of characteristics can flourish on the field that may never be tested in the classroom.

Through our performance based simulations we have created that same 'virtual' playing field where regardless of financial knowledge, we are able to see how you perform in a real-life situation rather than in a textbook scenario.
From pro player to world leading investment bank
Meet two of our former
Summer Analyst Training Programme
alumni.
After playing at Chelsea academy, former player
James Daly
signed a Scholarship at QPR and went on to take a Business Economics and Finance degree at Loughborough University. Graduating in 2020, James started an internship at Morgan Stanley, and secured a full-time, front office position in Prime Brokerage just two months in.
Joe Jackson
, former Burnley striker, who has fought a brave battle against leukemia, went on to study at a non-target university (Manchester Met) before securing a place at Bayes Business School with the help of the Professional Footballers' Association. During his studies he secured an internship at a major US investment bank and now works as a full-time analyst at Morgan Stanley.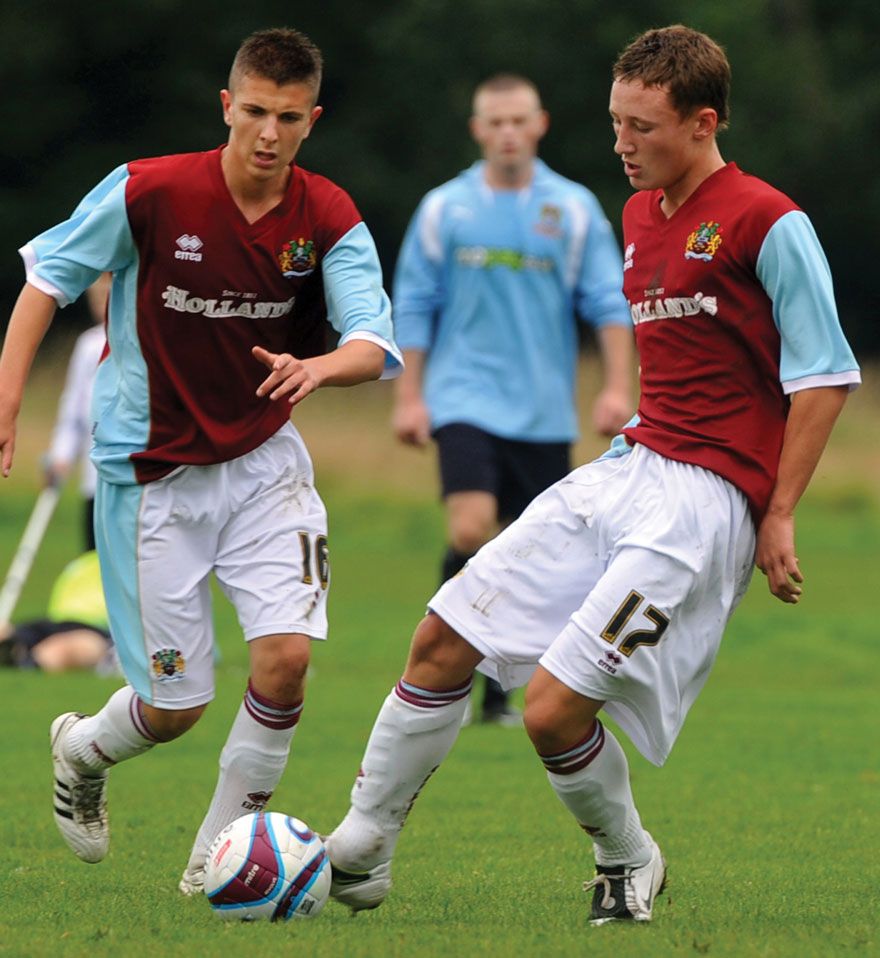 Similarities between football and finance?
James was
interviewed
on this very question. His reply was emphatic.
"Absolutely. For both, you need high levels of self-discipline and a commitment to excel. You naturally develop great teamwork skills through football and learn how to work in a demanding environment, which is useful for finance."
"Working with people of all different ages and backgrounds as a player is also helpful when you walk into a corporate environment because you're less phased when meeting new people. Walking into the dressing room at a new club is probably one of the most daunting experiences ever, so if you can handle that, you can definitely handle walking onto a trading floor in Canary Wharf!"
Ready for your next challenge!
If you are a professional athlete and interested to see whether you might possess the skills to be successful in finance, then please register for our next Finance Accelerator event.

Who knows, perhaps you have skills that would be incredibly sought after by some of the world's leading organisations.
Anthony Cheung
Director & Head of Market Analysis