Amplify Trading's
COVID-19 Response

17 MAR 2020 | Careers
A QUICK WORD BEFORE WE BEGIN...
The rise of cases and the spread of coronavirus is a humanitarian issue first and foremost. So our deepest sympathy goes out to those affected by the situation.

AMPLIFY TRADING OPERATIONAL COMMITMENT
Amplify Trading remains open and operational, from our trading floor located opposite the Bank of England, in the City of London. However, we would like to share our plans and preparations for all current and future trainees, in order to prioritise health and safety, whilst also continuing to offer the same high level of service expected by our clients.

A brief overview of our plans and preparation can be seen in the video below, with Director and Head of Market Analysis.

Amir Khadr - Head of Technology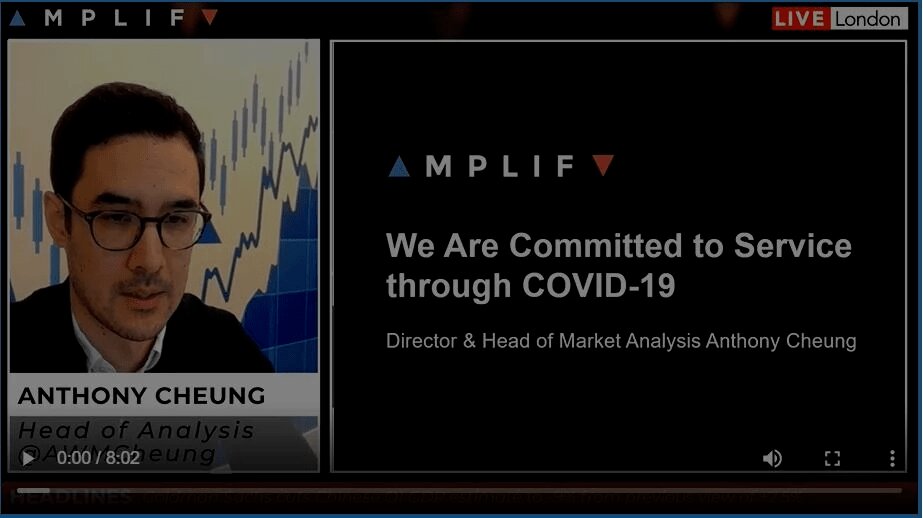 Head of Market Analysis Anthony Cheung

ADVANCED PROPRIETARY TECHNOLOGY SOLUTION
A key component to our expanded offering for all clients this year is our bespoke multi-camera, state-of-the-art virtual room, Trading-Live. This platform has been built by Amplify Trading specifically to house our practical training and simulations, with seamless two-way activity between all candidates and the Amplify Trading team.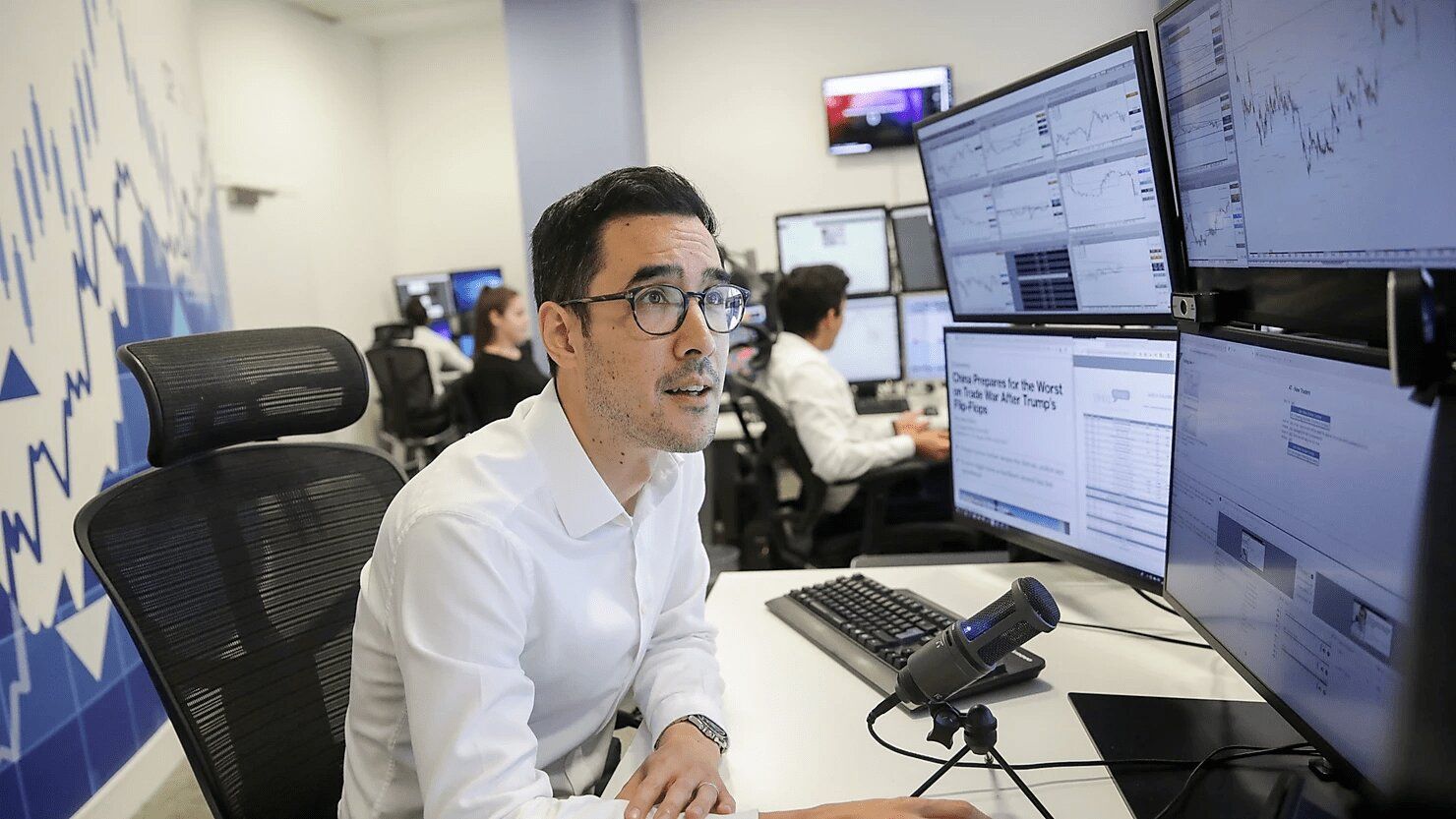 Head of Market Analysis Anthony Cheung

WHAT DOES THIS MEAN FOR OUR CLIENTS?
INSTITUTIONAL CLIENTS (INVESTMENT BANKS, ASSET MANAGERS, UNIVERSITIES)

Our entire suite of practical training simulations are available through our bespoke virtual training room. We have been running these sessions with excellent feedback so far, as shown below with Credit Suisse and Bocconi University in Milan.

Our technology allows candidates to connect and work with each other in a collaborative way online, in a significant enhancement to a standard online experience where users might otherwise feel isolated.

To find out more about the simulations and assessments that can be delivered online please review our technology page

To speak with the team on running any of our practical training simulations, including for upcoming Spring Week or Internship schedules, please contact us directly here.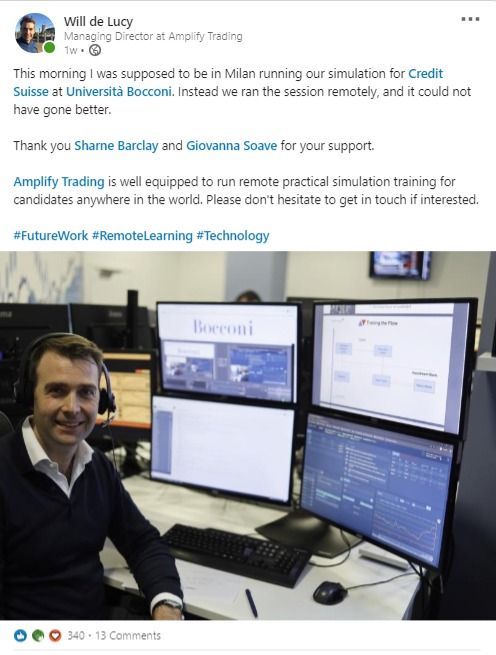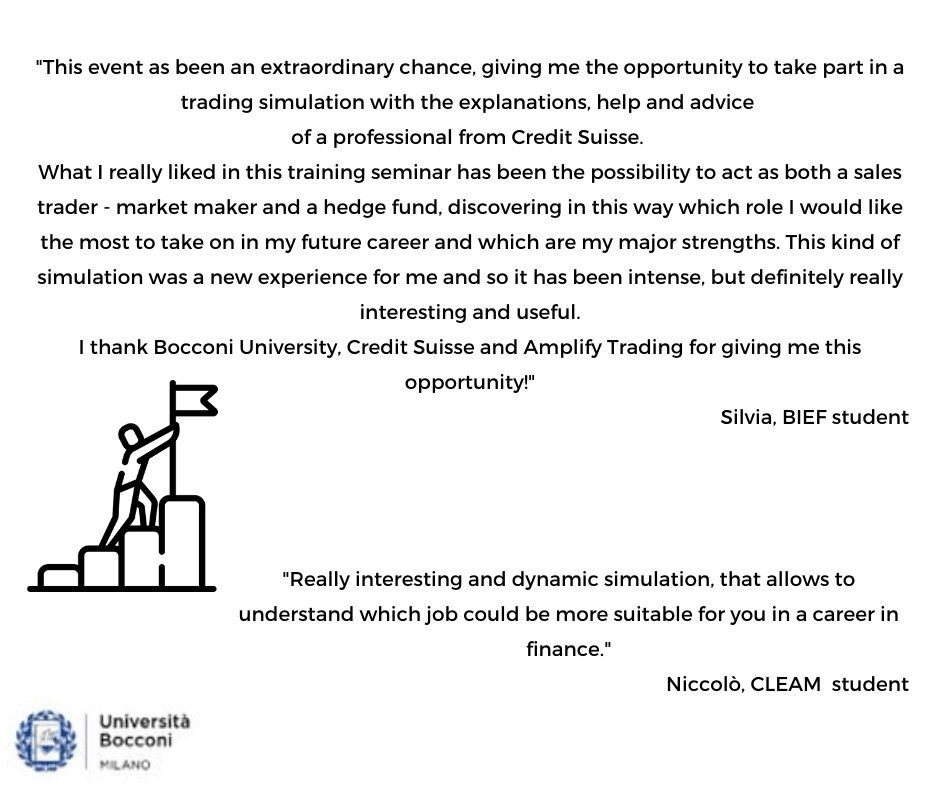 SUMMER INTERNSHIP TRAINING PROGRAMME (CURRENT OR PROSPECTIVE STUDENTS)
We would like to reassure our students that we are expecting to run all summer internship training programmes as planned, and still very much welcome students to register for the available start dates.

Our unique technology will also allow students to join the sessions remotely should they wish. The multi-camera technology allows a fully immersive experience for those students that join us remotely, to receive the same invaluable 1-1 CV training, mentoring and career fast-tracking with Amplify Trading's major financial clients.

All students are still eligible for the Accredited Level 6 Diploma on completion of the course.

We strongly encourage any student to book a call directly, to find out more and receive full guidance from the team here at Amplify Trading.

The opportunities created from our summer programme is a significant point of pride for all who work with Amplify Trading. We will ensure these phenomenal success stories will continue in 2020, with students gaining a significant competitive advantage in their practical development this summer.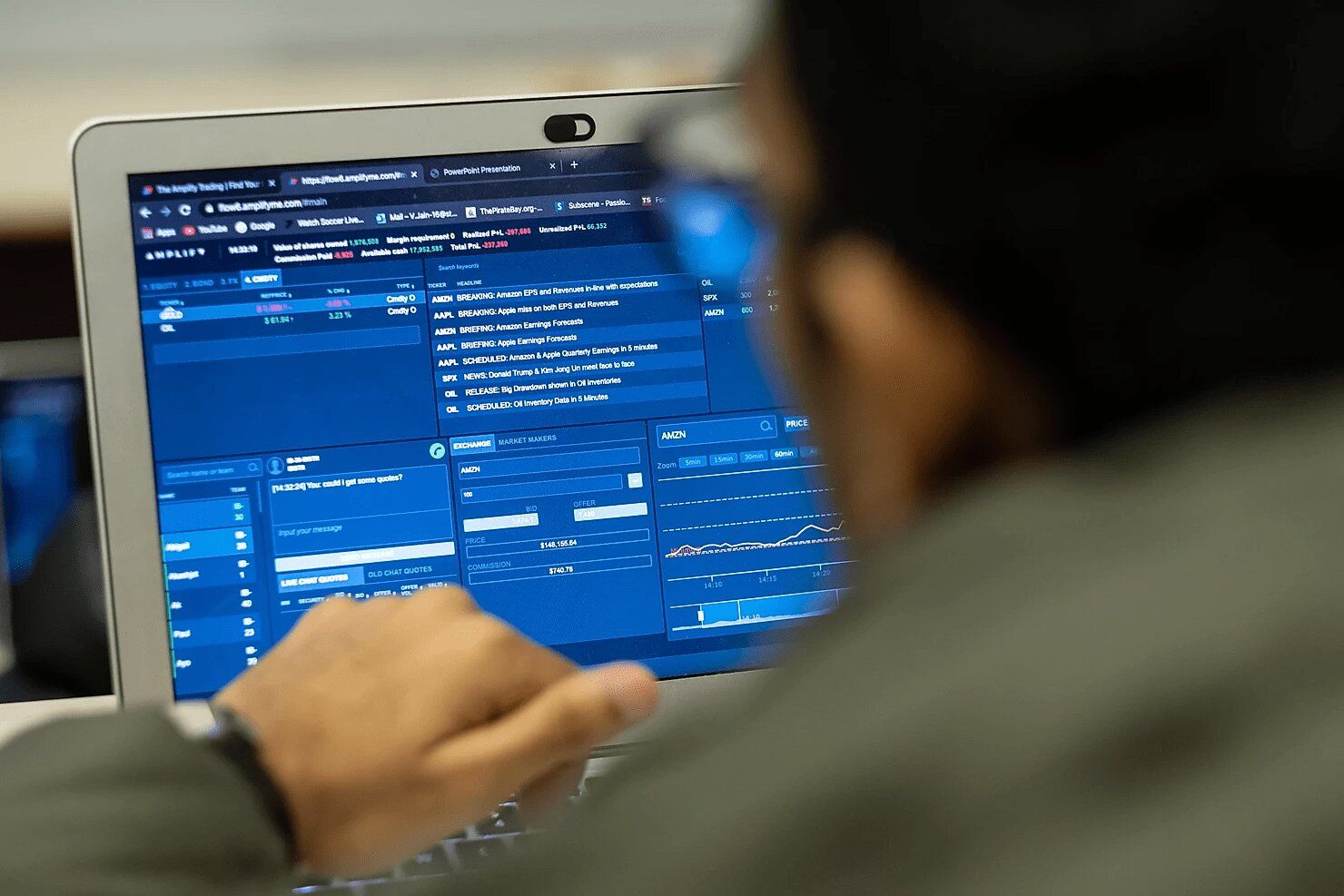 PROFESSIONAL TRADER PROGRAMME (CURRENT OR PROSPECTIVE TRADERS)
For all new traders based on the trading floor in The City of London, we encourage you to prepare for the potential to work remotely, by ensuring you have access to any PC or laptop at home.

For perspective traders our online programme AmplifyNOW is already up and running and provides a comprehensive foundation of all you need to know to start trading the global financial markets.

For those looking to take the full Professional Trader Programme you can join all upcoming start dates either in house on the trading floor or remotely through the Trading Live portal. Candidates can expect exactly the same personal attention, funded account and live 1-1 mentorship they would expect from our renowned trader programme.

All candidates are still eligible for the Accredited Advanced Level 6 Diploma in Trading & Financial Market Analysis upon completion of the programme.

If you have any questions at all about how to join Amplify Trading, especially during this time of market volatility, please do not hesitate to book a call HERE.

We have delivered over 10 years of excellent service with fantastic trader reviews and we would like to reassure all new trainee traders, that we will endeavour to deliver this standard of service.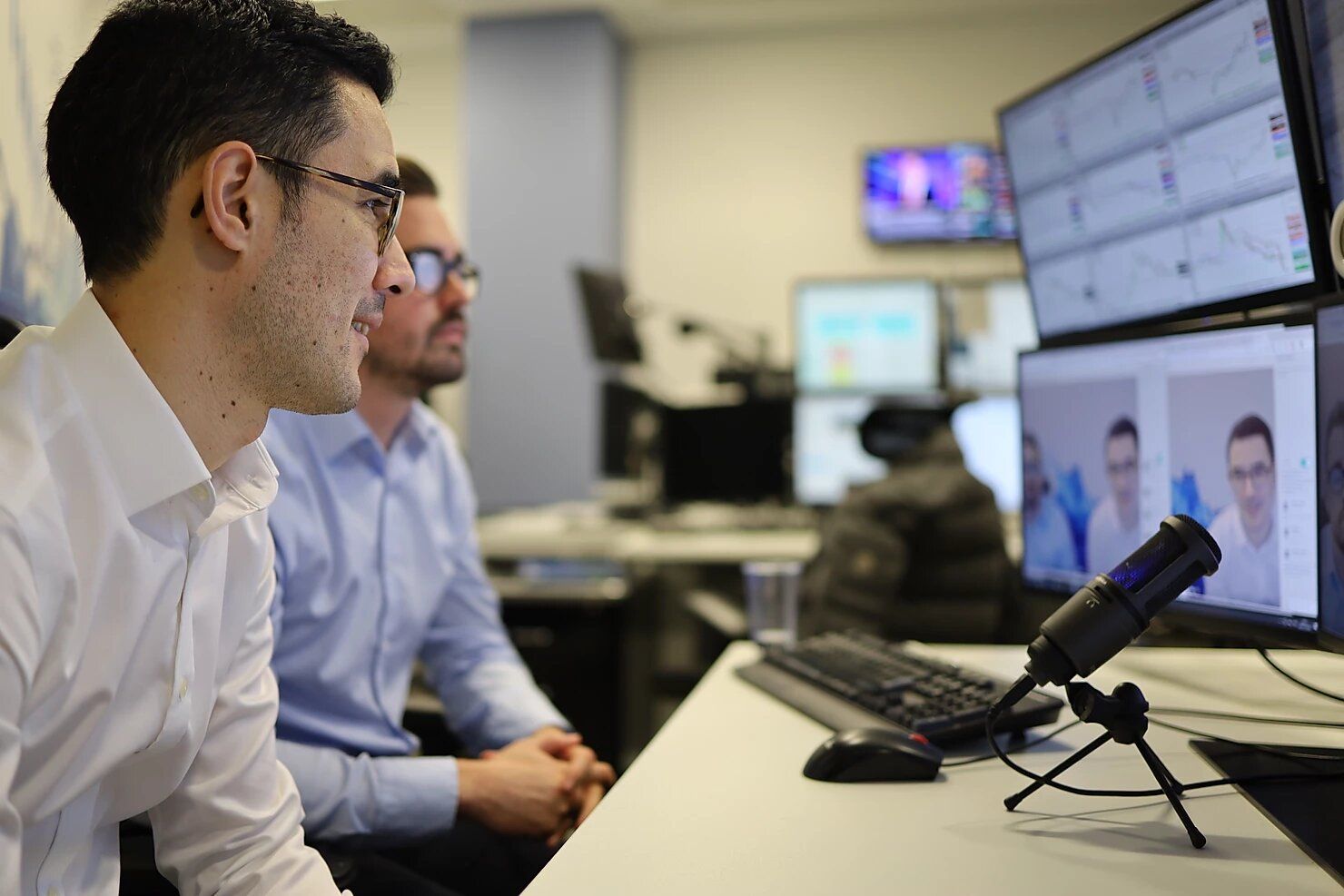 Head of Market Analysis Anthony Cheung & Senior Trader Sam North
The Market Maker

daily
e-newsletter and weekly podcast
99% said it helped them gain better knowledge of markets
70% said it helped them prepare for a job interview
Top 5% most followed podcasts globally
Top 5% most shared globally in 2022
Listened to in 84 countries world-wide