Anja Llincic:
the professional trading course
7 MARCH 2017 | Trading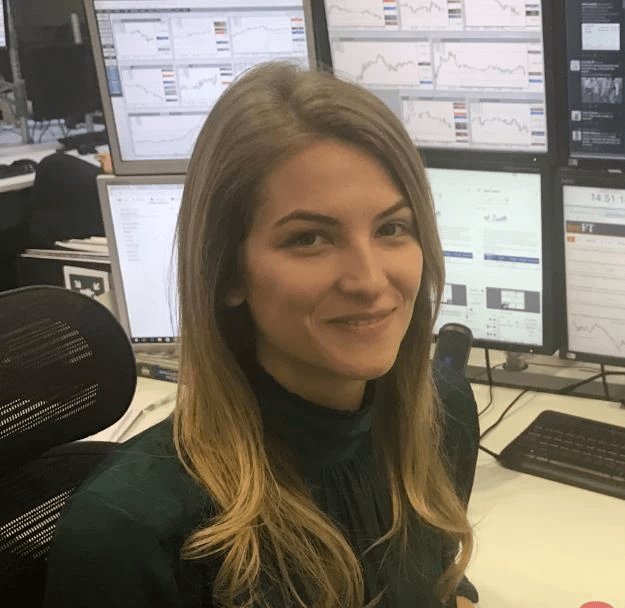 Anja Llincic
When did you start with Amplify?

I attended the professional trading course in September 2016.

How did you find the one-week programme?

The program was exceptionally interesting and useful. While it helped me learn how macroeconomic factors affect markets, it also enhanced my knowledge of the specific financial products that are traded. Right from the beginning, you get the chance to trade and feel what trading is really about. You become up to date with the most recent market news and developments and get used to following the markets closely. I learnt how to trade and assess my trading decisions based on the fundamentals, technical analysis and the psychology behind the markets. Having graduated in economics, I really enjoyed broadening my previous knowledge and putting it into practice.

Why did you choose Amplify?

Amplify held a trading workshop at CASS Business School that I attended. We were able to get an insight into trading whilst using Amplify's app to participate in a trading competition under simulated market conditions. Given that I really enjoyed the workshop and was attracted by the structure of the one week course I decided to take part in it. Apart from having a direct impact on my CV, the course provided a unique practical opportunity to prepare for the career in finance.

What made you decide to commit to the career programme?

Having completed one of their previous courses, I was really fascinated by the training and the mentoring system provided. The course greatly enhanced my understanding of markets and helped me develop my skill set. After recognising how much I have learnt over the course of one week, I decided to further pursue this opportunity and do the career programme.

Would you recommend Amplify to a friend?

Yes, definitely. I have already recommended it to friends that are interested in trading. I think this is a truly valuable investment in one's career that cannot be obtained at university.

What is your goal after completing the course?

My goal after completing the course is to pursue a career in finance.
Amir Khadr - Head of Technology
The Market Maker

daily
e-newsletter and weekly podcast
99% said it helped them gain better knowledge of markets
70% said it helped them prepare for a job interview
Top 5% most followed podcasts globally
Top 5% most shared globally in 2022
Listened to in 84 countries world-wide