Anthony Evans,
Dulwich College, Amplify Summer
Intern 2020

27 JULY 2020 | Careers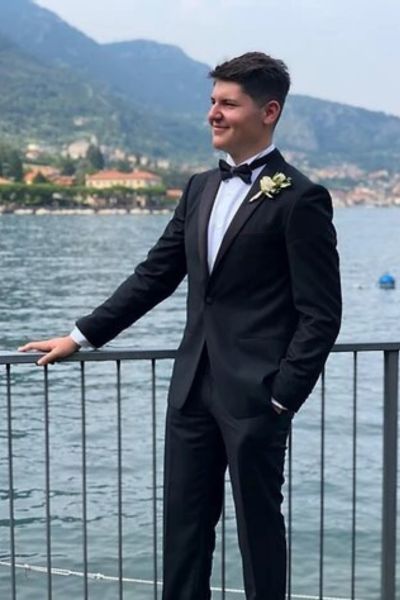 Anthony Evans

Why did you choose to do the Amplify Trading Summer Internship?
I chose to do Amplify Trading's summer course following a webinar held by Piers Curran where he explained that Amplify Trading would be holding an internship during summer which entailed acting as every role on the buy and sell-side within the financial sector, this interested me as I've known for a couple of years that I wanted to work within the financial sector, however, I wasn't sure of the various roles and how they functioned, so I saw this as an opportunity to find out. I also applied as it will provide me with a level 6 diploma of business and finance, a qualification I was made aware of a year or so ago and was told it is a highly regarded qualification.

What was the biggest highlight of the course for you?
I think the biggest highlight is the various trading simulations and the practice of trading in live markets as these areas are always something I've been interested in.

How has the course met or exceeded your expectations?
It's exceeded my expectations as not only has it given me a chance to explore all sides of the financial sector, but it has also included detailed analysis on what firms look for when hiring graduates and has helped me understand what is necessary in order to break into the world of finance and the importance of networking, as well as providing insight into how to correctly network.

How likely are you to recommend the course to a friend?
Extremely likely, had I known what the course entailed sooner I would have loved to invite a friend to the experience.

Is there anything you didn't expect to either be taught or gain on the programme?
I didn't really expect to be taught skills such as networking or writing a CV, I thought it would just be insights into the roles.

How has Amplify Trading helped in your career development?
I believe Amplify Trading has aided in my career development as I now have a better understanding of the field within the financial sector I would like to work in, and the path I must take to get there.

Did you find you had more clarity on what role in finance you wanted to pursue, after completing the internship?
I definitely found clarity, but it also showed me new roles such as prop trading and brokering that I would consider going into in the future

I haven't made any applications but I'm sure when I do, the experience, skills, and qualifications provided to me will greatly help them.


Amir Khadr - Head of Technology
The Market Maker

daily
e-newsletter and weekly podcast
99% said it helped them gain better knowledge of markets
70% said it helped them prepare for a job interview
Top 5% most followed podcasts globally
Top 5% most shared globally in 2022
Listened to in 84 countries world-wide