Antonino Mallaci Bocchio:
Spring intern BlackRock
21 JUN 2018 | Trading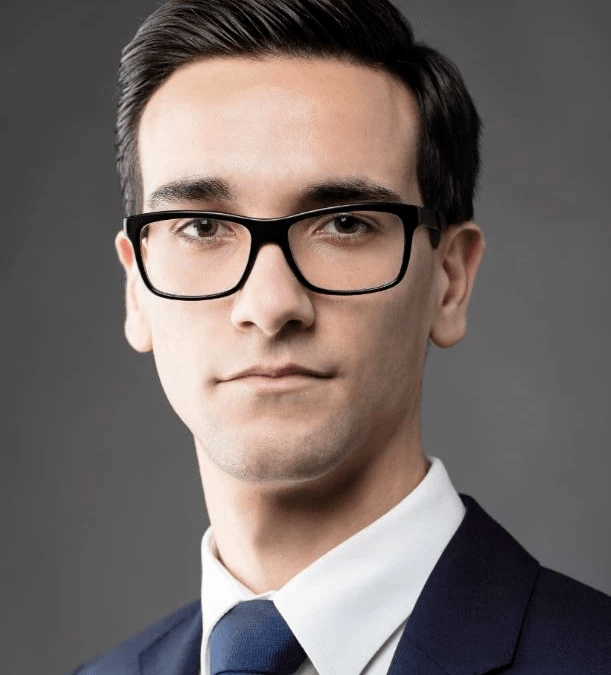 Antonino Mallaci Bocchio
What course did you do with Amplify Trading?
I completed the Summer Internship Programme in 2017.

Why did you choose Amplify?

Amplify Trading is a highly respected proprietary trading house across the financial sector. My first contact with the firm occurred during an insight event hosted by Amplify in November 2016. I had the pleasure to gain insightful advice on global markets and trading strategies from the current Head of Trading, Piers Curran and the director Anthony Cheung.

Furthermore, I was also introduced to fascinating topics in behavioural finance and trading psychology by Will de Lucy, the current MD. Ever since the event, I have been cultivating a real passion for financial markets and trading, and I was very confident that Amplify would be the perfect place to further my financial knowledge.

What part of the course did you find most interesting?

The most exciting part of the programme was the elegant interaction between lectures and applied trading. The first week of the program was extremely beneficial because I had the chance to familiarise with the Amplify's methodologies and technical tools as well as learning more about trading psychology, self-awareness and derivatives.
Having completed the course do you feel you have a better understanding of the industry and what role you would be interested in?

During the summer internship experience at Amplify Trading, I did not just improve my previous knowledge of financial markets, but also, I now profoundly understand what drives the market from a better and more informed perspective.

It is my considered opinion that the programme has been very advantageous for my personal and professional development by helping me to close the gap between theory and practise. Also, I am now aware of which side of the financial industry I would like to start my career. In fact, the new technology developed by Amplify made me realise that I am more suited for a buy-side role rather than a sell-side.

I understand you have just completed an internship, can you tell me more about what you did?
In April 2018, I secured a Spring Internship at BlackRock where I shadowed the Aladdin Product Group and the Alpha generation team. The Internship was a fantastic opportunity to learn more about the largest asset management firm in the world, currently managing 6.3 trillion USD.
How did the Amplify experience help with securing that internship?
The whole experience gave me an incomparable advantage. From the in-depth training in Macro Economic and Geopolitical developments to an extensive exposure to the Amplify's technology, I received full preparation to kick start my career. Indeed, during the interview, I felt very confident to answer any technical and market-related questions. "FinTech" is also a keyword for both BlackRock and Amplify. Thanks to my experience in both companies I had the chance to explore an exciting area where I am particularly interested.
Do you still have contact with the Amplify team since completing the programme last summer?
I am still in contact with all my mentors at Amplify Trading. They are always more than willing to share their knowledge and help me with my career progression.
You can view Antonino's LinkedIn profile
HERE
.
Amir Khadr - Head of Technology
The Market Maker

daily
e-newsletter and weekly podcast
99% said it helped them gain better knowledge of markets
70% said it helped them prepare for a job interview
Top 5% most followed podcasts globally
Top 5% most shared globally in 2022
Listened to in 84 countries world-wide