Christopher Yau: Incoming analyst Citi
17 DECEMBER 2018 | Trading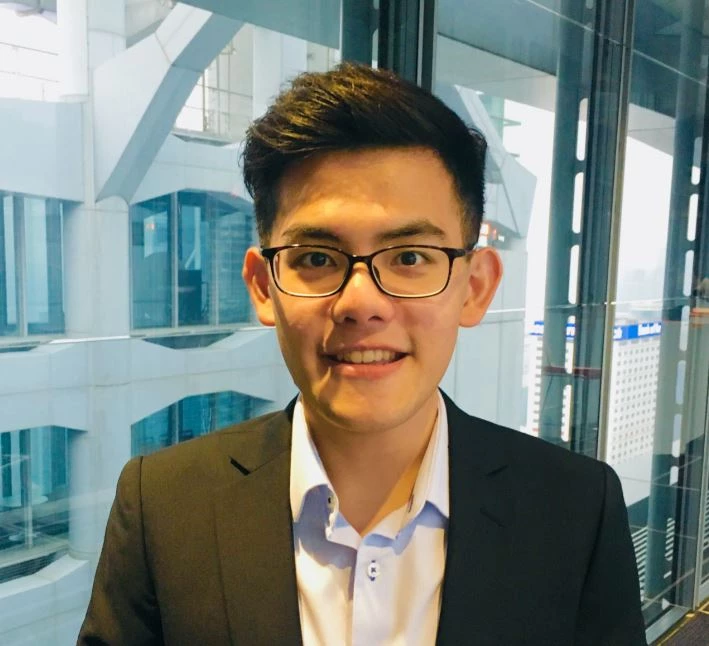 What course did you do with Amplify and when?
I did the one-month Summer Internship Programme with Amplify from August to September 2018.
Why did you choose Amplify?
Back in 2017 summer, I first met Amplify at the Asia Investment Banking Conference, organised by the LSE students every year. Amplify held the Sales & Trading competition at the conference with their investment banking simulation technology. I found their simulations very realistic and helped me understand how buy-side and sell-side financial institutions interact with hands-on experience on market-making and portfolio management.
As a statistics student without any finance background, I felt I would gain practical knowledge in the financial industry with Amplify to prepare me for a finance career. Therefore, I decided to apply for their summer internship programme.
What were the most memorable parts of the summer internship training?
Having the opportunity to trade live everyday with mentorship offered by the Amplify traders is the most memorable part of the training.
Without any prior knowledge in finance, the series of lectures on financial assets and techniques to approach financial markets first provided me a solid foundation on market knowledge. Trading live after the lectures allowed me to put theories into practice. And this is when I realised why the Amplify traders kept emphasising on the importance of risk and emotion management. Building good habits on trading, e.g. identifying trading opportunities, setting appropriate stop-losses and targets, evaluating on trading decisions, takes time and I think trading-live throughout the programme with support from professionals, provided me the opportunity to do so.
What are you doing now?
I am currently on my final year, studying mathematics and statistics. Next summer, I will be joining Citi Bank as a summer analyst in the Securities Service Division.
Did the Amplify experience help during the application and interview process?
I would say Amplify experience has been a huge talking point in all of my interviews. Quoting simulation experiences and knowledge gained from the Amplify experience helped demonstrate my understanding and passion in the financial markets. In particular, I personally find learning the thought process to analyse financial markets the most beneficial. I noticed that interviewers tend to focus on how I formulate trading ideas when approaching certain economic/political events, rather than whether my predictions are right or wrong. For example, having the ability to identify all the possible scenarios of a certain event and evaluate the likelihood of the scenarios are crucial. This helps to show abilities in managing risk and appreciating the possibilities of unlikely scenarios (and managing emotions in some cases).
Also, I think these skills are not only applicable to trading, but to all the roles in the financial industry.
Do you have any advice for students applying for roles in finance?
Don't limit yourself to a specific role or even a division, especially in this early stage of career. I think my application process with Citi would be a good example. I originally applied for the Markets summer analyst programme (just like everyone else), and got rejected at the final round interview. But, one of the interviewers thought I would be a good fit to the Securities Services and gave me another interview opportunity. From the experience of my friends, it's not that uncommon to land an internship this way
So, be open to all the choices available.
You can view Christopher's LinkedIn profile HERE.
Amir Khadr - Head of Technology
The Market Maker

daily
e-newsletter and weekly podcast
99% said it helped them gain better knowledge of markets
70% said it helped them prepare for a job interview
Top 5% most followed podcasts globally
Top 5% most shared globally in 2022
Listened to in 84 countries world-wide