Clark Diamond:
Operations Analyst – Hedge fund
19 NOV 2017 | Trading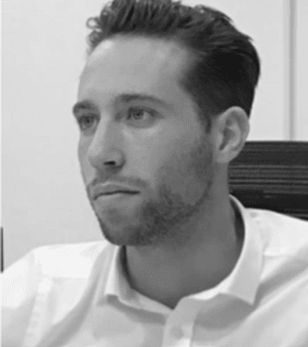 Clark Diamond
What programme did you do with Amplify Trading?
I took the professional trading course with Amplify, just after Brexit!

Why did you choose Amplify?

I read positive reviews online, spoke to members of staff from Amplify both over the phone and by email, I attended the free evening taster session and also appreciated the fact that financial institutions and universities were using Amplify for their own needs. I did all of these things to be sure that I was making the right decision.

What was the main thing you learned during the programme?

Learning to understand market flow – the way that political decisions and financial news can affect different markets in various ways. I found it really interesting to see how price moves could be explained given knowledge gained from experience.

What are you doing now?

I am currently working as an Operations Analyst for a European Long/Short Hedge Fund in London.

How did your experience with Amplify help with your career development?

It caught the eye of some recruiters, which was difficult for me as I was switching careers from high school teaching. Without Amplify, I would have had nothing relevant on my CV, however following the course I not only had a great foundation of macro knowledge but also it showed my willingness and desire to break into the industry.

What advice would you give to someone looking for a career change and a move into finance?

Don't expect too much too soon – things can take time. You also may think you know which role to aim for but once you're in, your goals may change, so don't worry too much about it. Stay focused on breaking into a company at any level, and immerse yourself in finance as much as possible – reading the news every day and keeping track of sectors you have a real interest in.
You can view Clark's LinkedIn profile
HERE
.
Amir Khadr - Head of Technology
The Market Maker

daily
e-newsletter and weekly podcast
99% said it helped them gain better knowledge of markets
70% said it helped them prepare for a job interview
Top 5% most followed podcasts globally
Top 5% most shared globally in 2022
Listened to in 84 countries world-wide