David Roffe:
Royal Marine's to Debt Capital Markets
15 JAN 2018 | Trading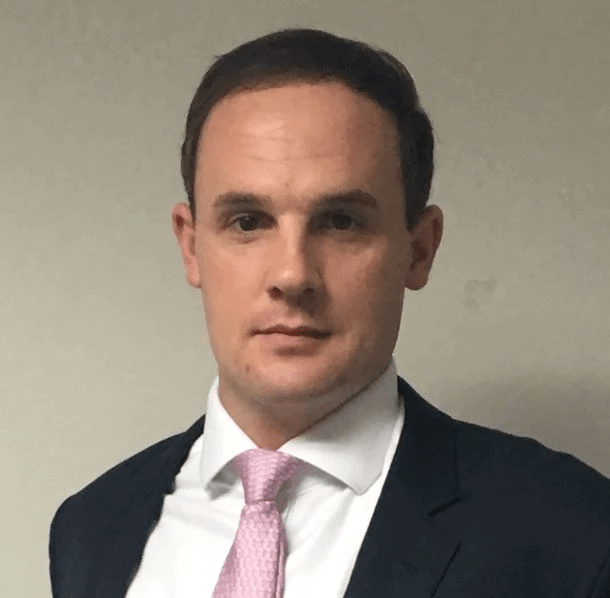 David Roffe
What course did you attend at Amplify Trading?
I attended the Amplify Trading professional trading course in January 2017.
Why did you choose Amplify Trading?
Having made the decision to pursue a career within capital markets and aware of the complexity in securing a job, I decided I had to do something to stand above my peers. Amplify Trading had recently become accredited to award a Diploma in Trading and Financial Markets Analysis from the London Institute of Banking and Finance, which I knew would give me an advantage. This coupled with the experience and profile of the team behind Amplify Trading, gave me confidence I would receive the best training available.
What was your career prior to the course?

Before joining the Amplify Trading career course I had served 5 years as a Royal Marine Commando.

What was the most challenging aspect of the programme?

The programme provided a very healthy all-round challenge. It tests your discipline, attention to detail, emotional balance and analytical application.

What are you doing now?

I am currently working at Ernst and Young in Debt Capital Advisory.

Do you think your experience at Amplify Trading helped you make your career change?

Yes, my time with Amplify Trading was the bedrock in the transition to my new career. The technical and fundamental knowledge I gained, allowed me to communicate effectively with industry professionals which opened many doors.

Do you think your background in the armed forces gave you the discipline needed to succeed?

I think having a Military background certainly helped me on the programme. Discipline, integrity and self-inventory are key attributes any successful trader must process and I came with those. The course covers Behavioural Finance and Psychology of Trading, which I enjoyed. You quickly learn the battle lies within and that's a place the military had trained me to operate from.

What would be your advice to someone leaving the military and looking to start a new career?

Don't underestimate the qualities, skills and value you bring to an organisation. Technical aspects of a new career can be learned and enhanced through courses like Amplify Trading. Connect into the Military networks and speak with as many people as possible.
Amir Khadr - Head of Technology
The Market Maker

daily
e-newsletter and weekly podcast
99% said it helped them gain better knowledge of markets
70% said it helped them prepare for a job interview
Top 5% most followed podcasts globally
Top 5% most shared globally in 2022
Listened to in 84 countries world-wide