Dr Kevin Campbell: Senior Lecturer in Finance
9 NOV 2018 | Trading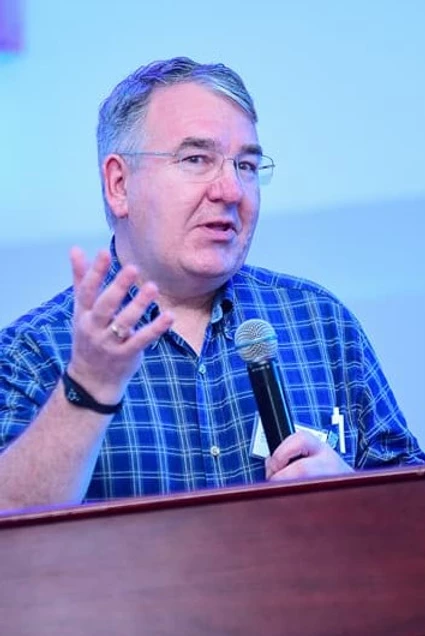 Dr Kevin Campbell
The Accounting & Finance Division of Stirling Management School have been running financial trading Boot Camps with Amplify Trading for five consecutive years, since 2014.
In 2015 we won three awards with Amplify Trading for the University of Stirling Boot Camp experience.
The 2019 Boot Camp will be the sixth. Student satisfaction is high, reflected in the questionnaire feedback received at the end of each Boot Camp, in comments by students in Staff Student Feedback Committee meetings and in regular positive comments in the annual Postgraduate Taught Experience Survey.
Over the years we have benefited from additional elements that have been added to the Boot Camp as Amplify Trading has grown as a business over the period of our relationship with them. For example, Amplify Trading developed an App called ReTrader that is now used in the first day of the Boot Camp. They developed software called AmplifyMe that provides students with data on their technical and behavioural performance and which can be used by students to market their skills. The also developed a simulation called Flow Trader that replicates the relationship between the competing trading roles of investment banks and hedge funds. All of these new elements have been incorporated into the Boot Camp.
Amplify Trading now also identify outstanding students during the Boot Camp for recommendation to industry clients. In 2018 undergraduate student
Gregorio Rossi
was picked to attend an assessment centre run by the inter-dealer broker TP ICAP as a result of which he now has a full time job in their Credit and Equities division. In sum, the Amplify Trading Boot Camp experience significantly enhances the of undergraduate and postgraduate students in our accounting and finance-related courses.
Amir Khadr - Head of Technology
The Market Maker

daily
e-newsletter and weekly podcast
99% said it helped them gain better knowledge of markets
70% said it helped them prepare for a job interview
Top 5% most followed podcasts globally
Top 5% most shared globally in 2022
Listened to in 84 countries world-wide