Elliot Jones: Bank of England Researcher
17 AUG 2016 | Trading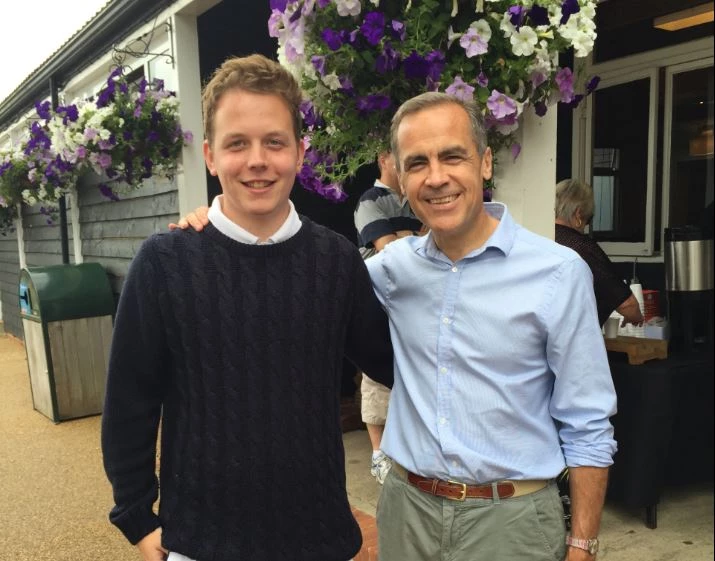 Elliot Jones
When were you at Amplify Trading and what course were you on?
I was on the two month internship from August to September 2014.
What was the main skill you learnt while on the programme?
Learning about how the fundamentals within the macro-economy influence asset prices on a day to day basis and the importance of understanding your current psychological state when making decisions.
What are you doing now?
I am currently working as a Researcher at the Bank of England, focusing on macro-prudential regulation and the factors that make a resilient financial system.
View Elliot's LinkedIn profile
here
.
Whilst at Amplify Trading Elliot wrote a markets blog reflecting on his experience at the company and commenting on the market environment in which he traded, an excerpt of the blog is below, as well as the link to the blog page.
About Back to Square One
My name is Elliot Jones and I am currently reading Economics at City University London. This page was started in November 2013. The page is split into two halves; one named 'The Macro View' and the other 'Trading Log'.
The Macro View page is the main page on the blog and the stories extend to more than just on macroeconomic policy, although this topic is the one that receives the most attention. The other key topics on this page include; politics, microeconomic policy, finance and investment. The Trading Log page began after I finished my internship at Amplify Trading. I spent two months in the summer of 2014 completing an internship at Amplify Trading and learnt a great deal. The firms trades on an intra-day basis using futures contracts across a range of global asset classes. During my time at Amplify Trading I refined my trading strategy on their simulators and after I finished my internship I started trading on a live account. I have written about my experiences trading on the live account on the trading log page and also why I have altered my strategy to move away from intra-day trading and towards a longer term. Additionally on this page I write about my views on recent trends in financial markets and the macroeconomic fundamentals causing these views.
Considering that there is a cross-over in the topics between the two pages, sometimes posts will be published on each of the pages as long as they are relevant. Additionally, I currently write for Cass magazine in the markets section; since my university is linked with Cass Business School and I will be posting the articles that I write for them on this blog too.
I hope you enjoy reading my blog and find it informative, feel free to comment on any of my posts, open discussion is always welcome.
Amir Khadr - Head of Technology
The Market Maker

daily
e-newsletter and weekly podcast
99% said it helped them gain better knowledge of markets
70% said it helped them prepare for a job interview
Top 5% most followed podcasts globally
Top 5% most shared globally in 2022
Listened to in 84 countries world-wide