Emanuele Erba:
Sales & Trading Intern BofAML
28 FEB 2017 | Trading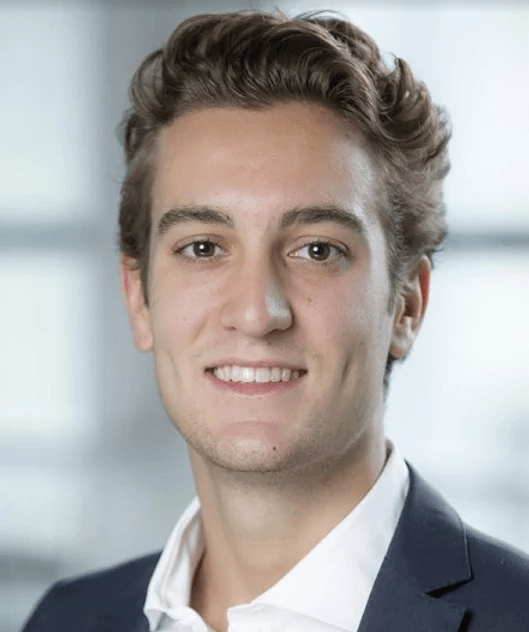 Emanuele Erba
When did you attend your course with Amplify Trading and what programme were you on?

I attended the two-month Internship course over the summer of 2015 between the end of July and mid-September.

Why did you choose Amplify Trading?

I chose Amplify Trading because of its renowned reputation within the banking sector in the City of London. In particular, the internship allowed me to gain practical, hands-on experience about financial markets and trading, something which proved extremely useful in my subsequent job search.
Amplify Trading is able to provide a comprehensive view about how financial markets work and what working as a trader actually looks like.

What are you doing at the moment?

After obtaining my Bachelor's degree in Finance from Bocconi University in Milan, Italy, I am currently pursuing the MSc Finance programme at Imperial College Business School in London.

Was there one specific part of the course you found most beneficial?

The FlowTrader competition allowed me to obtain extremely useful insights and a practical understanding about the activity of market-making on an investment bank's trading floor. By experiencing the role of a market-maker, I was able to showcase such unique knowledge in various assessments for investment banks. The everyday feedback which I obtained from the senior traders regarding my performance also allowed me to improve both my day-trading capabilities and my technical understanding of futures trading throughout different asset classes.

How did your experience at Amplify Trading help you obtain future roles?

Firstly, the Amplify Trading Internship programme is highly recognised within the financial services industry in London, something which allowed me to make my application stand out in today's competitive job market.

During the various interviews and assessment centres I attended, I was always able to leverage the practical experience obtained throughout the Amplify Trading experience in order to demonstrate my technical understanding of financial markets: in particular, I was able to professionally expose trade ideas and describe their implementation just like I did on the trading floor of Amplify Trading during the internship. The experience coming from the intra-day trading practice and the market-making simulation proved to be the most meaningful experiences I could bring to each assessment.

Would you recommend Amplify Trading to a friend?

I would certainly recommend Amplify Trading because of their highly professional and technically excellent approach to trading education: the summer internship really changed my career development process and my job search perspectives. The career support provided both during and after the internship was also extremely useful.
Amir Khadr - Head of Technology
The Market Maker

daily
e-newsletter and weekly podcast
99% said it helped them gain better knowledge of markets
70% said it helped them prepare for a job interview
Top 5% most followed podcasts globally
Top 5% most shared globally in 2022
Listened to in 84 countries world-wide