From Eton College
to Amplify Trading
05 AUG 2020 | Careers
Aaryan Haria has completed the Amplify Trading's Summer Internship Training Programme in July, see what he had to say about his journey.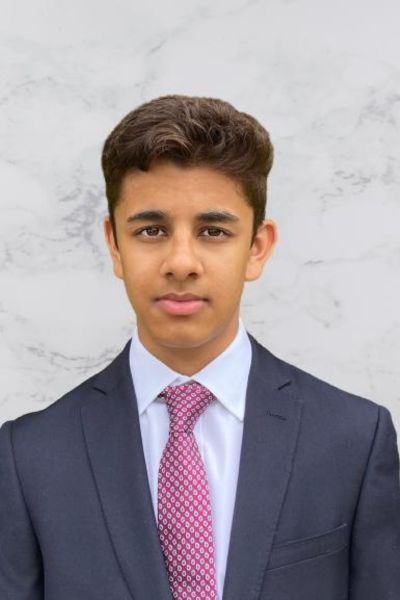 Aaryan Haria
Why did you choose to do Amplify Trading's Summer Course?
I had my first interaction with Amplify Trading in October 2019 at a trading workshop at my school,
Eton College
. Having already had a positive experience in October, enrolling for the Amplify Trading Summer Internship 2020 was a no brainer.
What is the biggest highlight of the course for you?
The biggest highlight for me was the insight we had in the day to day of those working in the industry through the various simulations that covered the buy and sell-side. We were also given numerous opportunities to trade live markets on the CQG platform which proved to be an invaluable experience.
How has the course met or exceeded your expectations?
Being 16, (the youngest intern) I was initially apprehensive as to how I would fare in comparison to the other interns who were all either undergraduates or postgraduates. In reality, the course exceeded my expectations by providing a seamless experience. The mentoring from the Finance industry experts was really beneficial. Furthermore, the internship covered a broad range of aspects in Finance which proved extremely useful in providing me with the clarity I need to decide what role I would like to pursue.
How likely are you to recommend the course to a friend?
Extremely likely. This course would be perfect for anyone seeking a career in Finance.
Is there anything you did not expect to be taught on the programme?
I did not expect to be taught the importance of how psychology plays such a vital role when trading.
Will de Lucy's
talk on trading psychology was a real eye-opener as to how trading is such an emotional job and how your mental state has a massive influence in your decision making.
How has the experience at Amplify Trading helped with your technical expertise and commercial awareness?
When trading on the CQG platform, we were given guidance and taught how to technically analyze charts to aid us in our strategies.
The daily morning briefings
with Anthony Cheung were interesting and were a great way to develop my commercial awareness.
Amir Khadr - Head of Technology
The Market Maker

daily
e-newsletter and weekly podcast
99% said it helped them gain better knowledge of markets
70% said it helped them prepare for a job interview
Top 5% most followed podcasts globally
Top 5% most shared globally in 2022
Listened to in 84 countries world-wide