Eza Arshad: S&T Morgan Stanley

11 NOV 2020 | Careers
Eza Arshad completed Amplify Trading's Summer Analyst Programme, see what they had to say about there journey.

Why did you choose to pursue Amplify Trading's Summer Analyst Programme?
I chose to join this program out of two incentives.
I had been keen to explore what a career in investment banking would be like, however with so much information out there it was always a challenge to filter through to the most useful and quality insights into the job. Amplify Trading's programme was the most well-structured and comprehensive source to learn about the various front-office roles as well as practically explore what the day-to-day would involve through simulations.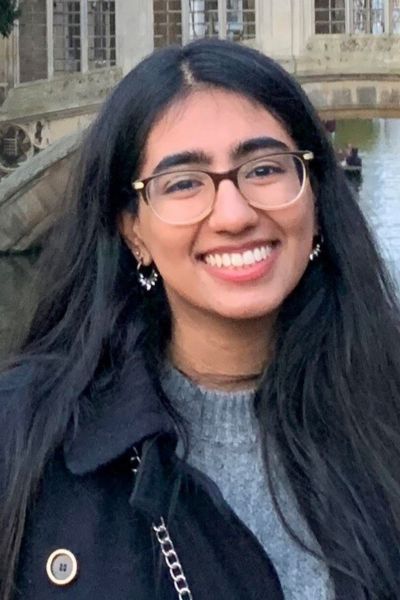 Eza Arshad
What is the biggest highlight of the course for you?
The biggest highlight for me was to be able to use Amplify Trading's trading platform. It allowed me to engage in a live trading simulation, understand risk management and trading psychology. Being able to compete with other students gave it a competitive and fun edge.
How has the training met/exceeded your expectations?
The program was more wide ranging than I previously thought. It provided me with an in-depth overview of both sell-side and buy-side roles, as well as an insight into all the different types of asset classes. This was extremely useful as it allowed me to narrow down my interests within finance, something which I had been struggling to do.
Is there anything you didn't expect to either be taught/gain on the programme, especially in landing your role at MS?
Amplify Trading taught me how to structure and build a portfolio depending on various economic climates including how to hedge my positions and rebalancing portfolios when news came in. This was particularly useful in my assessment centre at
Morgan Stanley
, where I have been asked to do something very similar.
How has Amplify Trading helped in landing a role at MS?
Amplify Trading made me confident in my applying my finance knowledge. The program, through the simulations, allowed me to put into practice all my markets and corporate finance knowledge in different real-life scenarios.
Did you find you had more clarity on what role in finance you wanted to pursue, after completing the internship?
Yes. After completing the internship, I realised I enjoyed taking part in fast paced trading simulations and that encouraged me to apply for sales & trading positions.
How likely are you to recommend the course to a friend?
For anyone who is keen to enter finance or even if they aren't sure whether it's for them, Amplify Trading is the perfect programme out there to equip you with the skills, confidence and financial knowledge to make a strong application when applying. I would recommend it 100%!
Amir Khadr - Head of Technology
The Market Maker

daily
e-newsletter and weekly podcast
99% said it helped them gain better knowledge of markets
70% said it helped them prepare for a job interview
Top 5% most followed podcasts globally
Top 5% most shared globally in 2022
Listened to in 84 countries world-wide