Financial Innovation Award for December 2018
9 NOV 2018 | Trading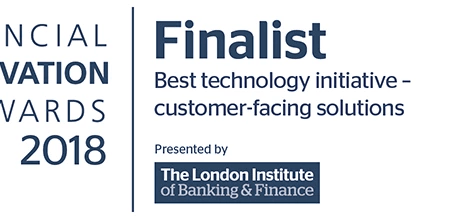 Describe your nominated project
Through the use of technology, Amplify's aim is to revolutionise education in the finance sector. Its technology enables Amplify to make education in finance practical and relevant to today's industry. Amplify's technology is designed to fill the three current gaps in the financial sector.

Firstly, the teaching of finance and economics does not reflect the real-time environment that students will now be entered into and working in. Amplify's technology allows students to be up to speed with information and content they need to know, now. This is utilised through real-world simulations that educates candidates, instead of previous theory-based education, which is now irrelevant for most companies.

Secondly, students are now looking at the value that they receive for their investments. They are always keen to know how this experience will help them secure a place in their targeted career, rather than irrelevant academic ambitions. Amplify's technology gives students the same on-the-job training experience that Amplify deliver to its clients, such as TPICAP & Morgan Stanley, connecting them directly to such institutions when they perform.

These real-world simulations give students a variety of experience across the entire industry, from any area to sales-trading, portfolio management and risk and investment bank-market making. Amplify's objective is for students to learn and be educated through 'doing', this allows them to enhance their academic skills/studies and therefore better prepare them for the workplace and what role they would be best suited to them. After the real-world simulations, data is captured from complex and analytical performance. As a result of this, Amplify build a profile of their users across a variety of technical and soft skills, allowing candidates to learn their strengths and weaknesses. Through this, clients can also identify talent for specific roles within an organisation.

Lastly, many employers realise that a successful CV doesn't necessarily mean a great employee. The hiring process often expensive and ineffective in many businesses, and can have a huge impact on businesses for example, 250,000 students applied for 150 internships at Goldman Sachs, and once hired, almost 50% of employees left front-desk roles within 2 years. As Amplify deliver its technology to 1000's of students across the country, it is able to help the financial institution connect directly with genuine talent that they may have missed, maximising their return on investment.

Amplify plan in the future to make practical training in the accessible to all, whilst helping students make more informed career choices and connecting institutions with a diverse range of candidates who can perform well, rather than just apply well for the role.
Amir Khadr - Head of Technology
The Market Maker

daily
e-newsletter and weekly podcast
99% said it helped them gain better knowledge of markets
70% said it helped them prepare for a job interview
Top 5% most followed podcasts globally
Top 5% most shared globally in 2022
Listened to in 84 countries world-wide