From Amplify Trading
to Goldman Sachs

02 OCT 2020 | Careers
Bogdan Golumbeanu
completed Amplify Trading's Summer Internship Training Programme, see what he had to say about his journey.
Why did you choose to do Amplify Trading's Summer Course?

I chose the Summer Course after the trading flow simulation you invited me to do with Manchester University. I really enjoyed the dynamic aspect and the fact that we learned by doing and I resonated with you, Anthony and Will. I was following Anthony's Morning Briefings and after talking with someone who did this programme last year, I decided to join.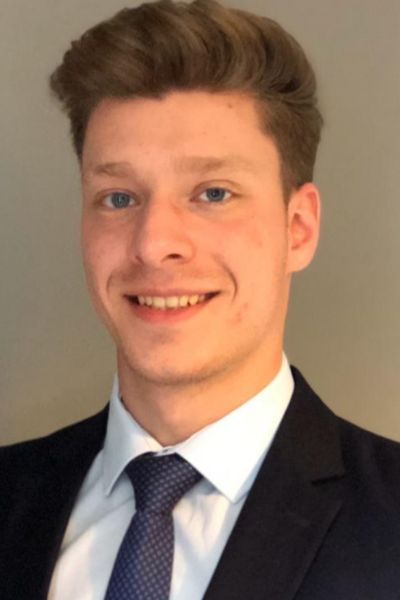 Bogdan Golumbeanu
What was the biggest highlight of the course for you?
The biggest highlight was discovering where I can excel and where not: I really enjoyed the S&T simulations and I discovered so much about my own psychology and how I deal under stress.
How has the training met/exceeded your expectations?
It exceeded my expectations by being very intense and technical: all the simulations we played (from S&T to M&A and broker) really helped me create an idea about that job position and if I will be a good fit or not.
Is there anything you didn't expect to either be taught/gain on the programme?
Yes, the networking aspect: I really enjoyed that we got in contact with inspiring people and that we listened to their story: the one from Ayman from VCMT really stuck with me because I am also ambitious and dynamic like him.
How has Amplify Trading helped in landing a role at Goldman Sachs?
I applied to
Goldman Sachs
in the summer of 2019, before learning about Amplify Trading, however the Amplify Trading experience really helped me get up to speed when joining
Goldman Sachs
(it really helped me with the discipline, knowledge about finance and the macro environment and how trades are settled/how investment banks make markets).
Did you find you had more clarity on what role in finance you wanted to pursue, after completing the internship?
For sure! Because I like the markets and the learning about the macro developments, I feel I'm a good fit in S&T or Asset Management. I am currently applying to MS to their S&T summer internship.
How likely are you to recommend the course to a friend?
Very likely, I recommended this course to
Pajani Govinden
, who is currently doing it and it seems that he is liking it. I also talked about it at my university and I cannot wait to start promoting AmplifyME with my Irish friends.
Amir Khadr - Head of Technology
The Market Maker

daily
e-newsletter and weekly podcast
99% said it helped them gain better knowledge of markets
70% said it helped them prepare for a job interview
Top 5% most followed podcasts globally
Top 5% most shared globally in 2022
Listened to in 84 countries world-wide