How Phineas Broke Into IBD,
Markets & PE

19 MAY 2020 | Careers
Phineas Teo
Why did you choose to do Summer Internship?
I think we all struggle with finding the sweet spot between what we like to do and what we are good at. We do our best to find out, and then pray that they are the same thing.
I wanted to explore many different areas of finance before I make a decision and choose the career path that I hope to pursue. The thorough academic appreciation of the different areas of finance, as well as the chance to experience the different simulations (Sales & Trading, Hedge Fund, Asset Management, M&A, IPO), convinced me to choose Amplify Trading. There are no other opportunities that offer the same breadth and experience.
How did the experience at Amplify Trading help you land your role at Citigroup?
I cannot put a finger on one particular thing, because who can ever be certain with applications? One thing I am certain about is how the entirety of learning and the practical experience from the course helped me develop a different appreciation of the industry.
Before the course I would go into an interview wondering if I remember all the FT articles on all the hot topics, hoping that I could convince the interviewer that I had a good opinion on things. Now, I go into interviews confident, even excited, about sharing my thoughts on a matter. I no longer worry whether or not my opinions were FT worthy, or if I gave the 'right answer'. I am confident about the opinions that I have, and I do my best to convey them to the interviewer. If my opinions are unappreciated, at least I find that out in an interview instead of bluffing my way in, only to find out later.
I would like to think that this made all the difference.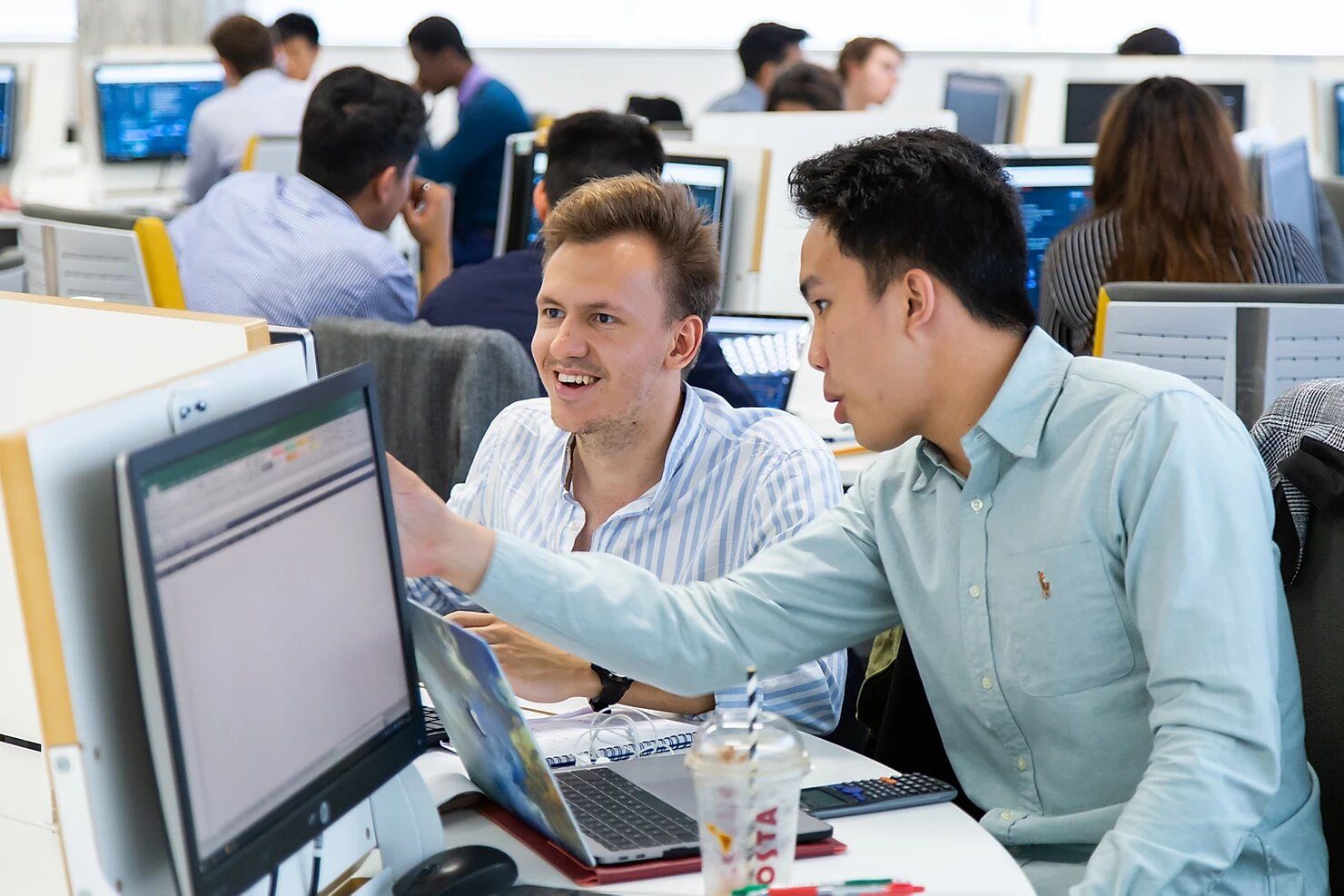 Amir Khadr - Head of Technology
Is there anything you didn't expect to either be taught or gain on the programme?
I did not expect to find out that parts I initially thought I disliked, turned out to be something that I actually enjoyed. Glassdoor, Reddit, Finance Meme Pages, they all tell you something important, but you never really know until you try.

What was the biggest highlight of the course?
It came when I was close to the completion of the course when I could finally see the different pieces of the picture fit together. Knowing the different roles that make the global financial system tick has made me more aware of the important institutions within. The clarity from learning and confidence from experience was extremely satisfying.

How has the course met or exceeded your expectations?
The internship greatly surpassed my expectations and this is not only due to the vast amount I learned and the real hands-on experience I received, but also because of the social contact with the Amplify Trading team. Not only does Amplify Trading encourage you to become close with your peers, by hosting social events each week, but you also become friends with all the employees and this simply elevates the whole experience.

I will always recommend this course to anyone who wants to have the best preparation they can get before pursuing their careers. This includes finding out what you like or do not like, as well as finding out what you are good or bad at. The course will then give you the knowledge, skills, and network you need to pursue your career with clarity and conviction.

If you want to find out how this experience can help boost your chances of landing a prestigious front-office banking role, book a call with a member of our team here


The Market Maker

daily
e-newsletter and weekly podcast
99% said it helped them gain better knowledge of markets
70% said it helped them prepare for a job interview
Top 5% most followed podcasts globally
Top 5% most shared globally in 2022
Listened to in 84 countries world-wide