Kristian Lexeklint:
Sales & Trading at
Morgan Stanley & Barclays Investment Bank

19 MAR 2019 | Careers
Amir Khadr - Head of Technology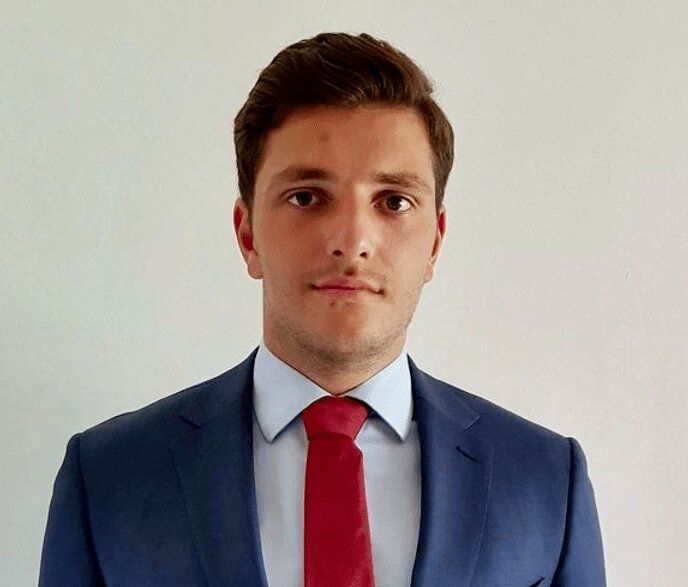 Kristian Lexeklint
What programme did you do at Amplify Trading?
I completed the six-week Internship Training Programme in August 2017.
How did you find the internship training programme?
Personally, I had very high expectation set beforehand the internship due to the well written reviews and recognition Amplify Trading had received. We initially had daily lectures on trading psychology, macro-economics, trading ideas etc. which helped me attain new valuable knowledge as well as refresh what I have learned in the past. Consequently, we traded based on what we had learned and knowledge we had acquired throughout the years.
The interchangeable process between learning the theory and using it in practice was invaluable. There is a vast difference between understanding interest rates impact on financial markets and being able to experience the impact on for example, FX. In conclusion, reading the Financial Times will never provide one with the same excitement, nor understanding, compared to trading important events and likewise.
Furthermore, the amount of attention every intern receives is incredible. Every intern group has a personal mentor who provides one with personal feedback whenever it is asked for, I personally had discussions about my trades on average more than ten times a day (this is on top of the weekly progression evaluation). Moreover, every intern is encouraged to ask any other experienced trader burning questions that they may have, or simply discuss a trading idea, which is extremely informative. Additionally, further in the programme, lectures are offered based on what people want to learn about, I personally asked about a lecture in options.
Lastly, what was rather impressive and gave an all-around experience at Amplify Trading, was that we did not solely do intraday trading. We also had the opportunity on multiple occasions to experience simulations at Hedge Funds, Investment Banks and within Portfolio Management. Hence, a better understanding of both the buy and sell side was established.
In conclusion, the whole experience with Amplify Trading was amazing and undoubtedly worthwhile. Anyone even remotely interested in finance should grasp the opportunity and take part of any course that Amplify Trading offers.
How has Amplify Trading helped in your career development?
Prior to the internship my goal was to work within Sales & Trading. Attaining a worthwhile internship during your first year at university (or earlier) where you showcase an incredible interest for financial markets is difficult. Amplify Trading has helped me on numerous of fronts. Firstly, they have reinforced my interest to work within Sales & Trading, which gave me an opportunity to prove that the interest is genuine.
Secondly, I have learned immensely about financial markets, I will surely have plenty to discuss about in interviews, where I can showcase a genuine interest. Thirdly, mock interviews, cv-sessions, help with cover letters etc. is provided at Amplify Trading, which one rarely has an opportunity to get valuable help with. Lastly, the opportunity to network with peers and industry professionals was also very giving.
Why did you choose Amplify Trading?
I chose to do the internship with Amplify Trading due to the well written reviews and the recognition it has received. Moreover, I wanted to experience trading in practice, and not solely read about it. I am therefore now even more keen on undertaking an internship within Sales & Trading.
Would you recommend Amplify Trading to a friend?
I would most certainly recommend Amplify Trading to a friend, which I for the record already have done. I genuinely believe that anyone even remotely interested in finance should grasp the opportunity and take part in any internship that Amplify Trading offers.
What is your goal after completing the course?
I am currently in the process of applying for a summer internship in 2018 within Sales & Trading.
You can view Kristian's LinkedIn profile HERE.
The Market Maker

daily
e-newsletter and weekly podcast
99% said it helped them gain better knowledge of markets
70% said it helped them prepare for a job interview
Top 5% most followed podcasts globally
Top 5% most shared globally in 2022
Listened to in 84 countries world-wide