Laurent McClintock: FX broker
21 NOVEMBER 2018 | Trading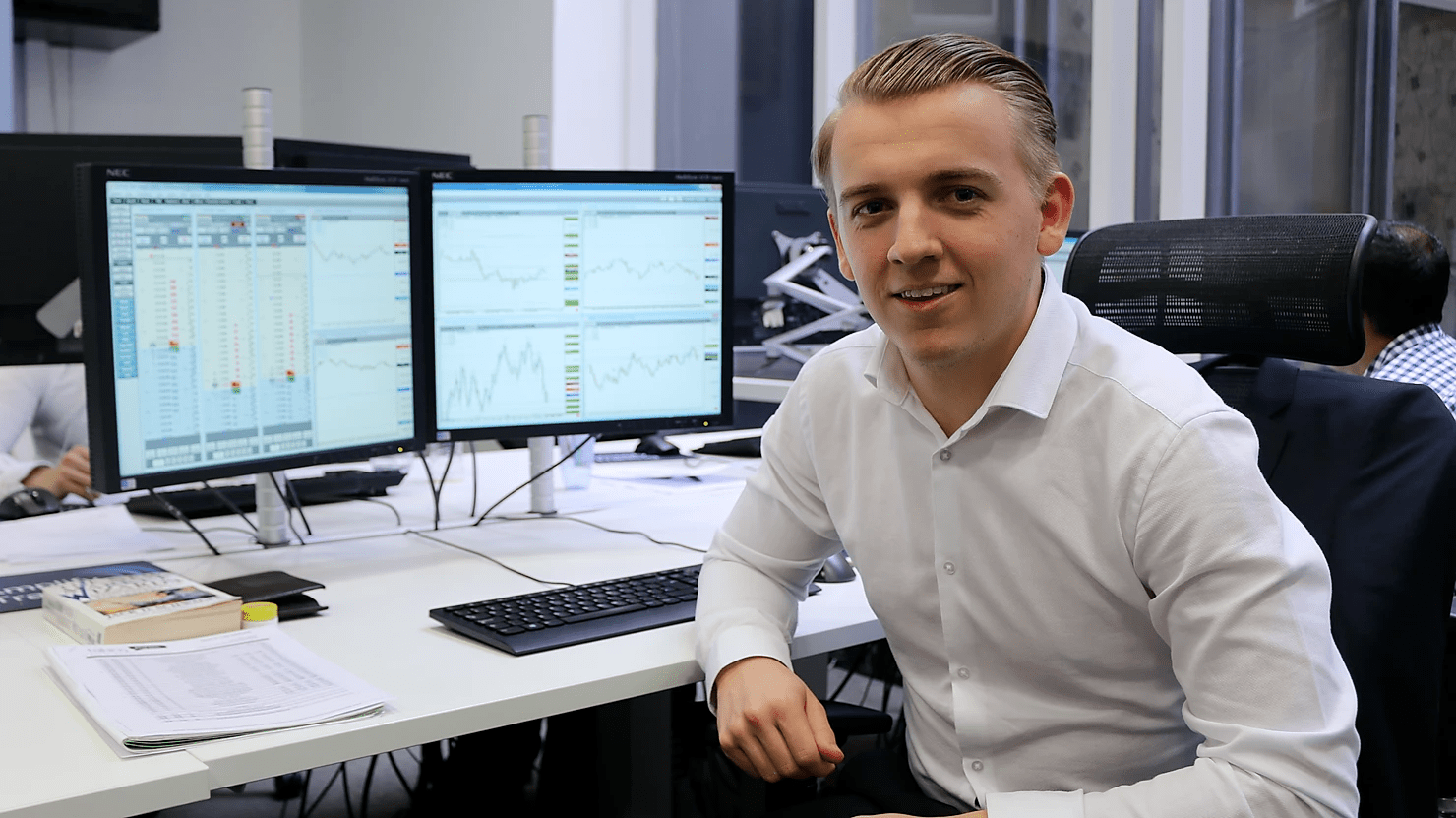 As an introduction, Laurent completed the professional trading course back in January 2016 having no prior knowledge of trading or financial markets. After successfully completing the course he continued to trade company funds for several months, as well as helping as an assistant to the team, before securing his first permanent role in finance.
What have you been up to since you left Amplify Trading?
Since leaving Amplify Trading I have joined an FX Broker (Pepperstone) in a Client Relationship role dealing with new clients and servicing existing ones.
How did the Amplify Trading experience help in getting a job in finance?
Without a shadow of a doubt, the Amplify Trading experience was an extremely important factor for me getting a job within the financial sector. It allowed me to get my foot in the door whereas it would have been a real struggle without. It wasn't just the content within the course that helped me, the whole team at Amplify Trading chipped in, from helping me with my CV to answering any questions I had.

Are there skills you learnt at Amplify Trading that you still use today in your day-to-day work?
I use the skills that I learnt at Amplify Trading on a daily basis. My role as a relationship manager requires me to speak to clients, during these conversations we may be having general market discussions or I might be explaining technical/fundamental analysis to the more novice clients.
What would be your main advice to pass onto someone looking to get a job in finance?
I could say all the cliche things but i'll leave that out, If you're looking to get into the financial sector I would 100% recommend doing the Amplify Trading course. Whether you're leaving school and want to get stuck in straight away (like me), a university student looking to bolster your CV for undergrad jobs or simply a change in career path, this will put you in the right direction.
Do you still trade at the moment?
I still trade, however, at the moment I am sticking to the demo during busy periods at work. This allows me to stay involved with the markets and keep me on my toes for when I return to live trading. I always try to catch the morning briefing when I can, it sets me up for the day and I like to use snippets during client conversations.
What is your goal for the next 12-months?
I will be looking to start trading live within the next 12 months and I may look to venture into a stock broker role, the reason for this is because this role would be a lot more involved in the markets which is something that I am very keen on doing.
You can view Laurent's LinkedIn profile HERE.
Amir Khadr - Head of Technology
The Market Maker

daily
e-newsletter and weekly podcast
99% said it helped them gain better knowledge of markets
70% said it helped them prepare for a job interview
Top 5% most followed podcasts globally
Top 5% most shared globally in 2022
Listened to in 84 countries world-wide