Luila Zaimi:
Incoming Spring Intern at HSBC,
Citi, BNP Paribas and
Barclays Investment Bank

20 MAR 2019 | Careers
Amir Khadr - Head of Technology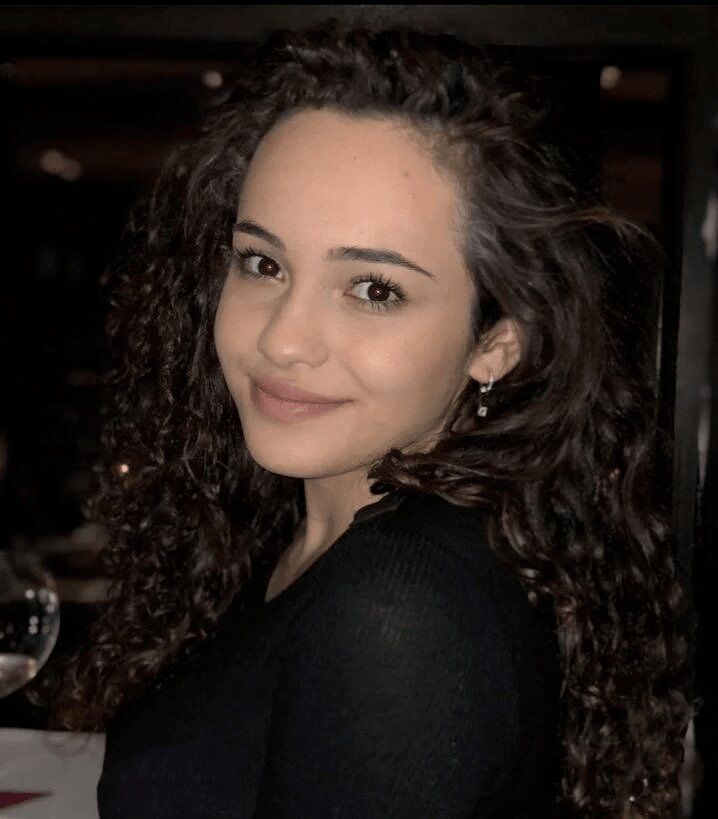 Luila Zaimi: Summer Intern 2018
Which course did you do with Amplify and when?
I attended Amplify's summer training program during the summer of 2018, just before starting my first year of university.
Why did you choose Amplify and how did you hear about us?
I was just looking for an internship opportunity during the summer, and Amplify was just one of the options that came up on the search engine. I never considered a career in Financial Markets before - but after some research I found what Amplify had to offer very appealing to my skills and interests.
I trained with Amplify just before starting my degree in Philosophy, Politics and Economics at the University of York. As a student of Philosophy and Psychology, I was fascinated by the literature on the psychology behind trading in the light on human irrationally, Politics was a crucial influencer when making trading decisions while Economics allowed me to draw chains of reasoning arising from events and their potential impacts on markets. After looking into it, Amplify seemed like an ideal opportunity to gain an insight in financial markets.
I understand you secured eight spring week placements for 2019 which is amazing. What tips would you give to anyone applying to these programmes in the future?
The main advice that I would give to everyone applying is the advice that I would give myself if I could go back: to be confident but humble. It is important to realise that these places are extremely competitive with students from all around Europe applying - therefore no matter how many languages you speak or how fascinating your grades are - you will be rejected. Learning to accept rejection and being able to learn from it was the most important thing for me. I was rejected by so many places initially, mainly after failing the aptitude tests, that could really put you off sometimes. However, I got all my offers from the places where I applied once I had gone through those stages of failure and therefore, I think it was important to get rejected in order for me to learn.
Did your time with Amplify come up in any of your interviews?
During the interviews for my spring week applications I was mainly asked two things competencies and commercial awareness - as most of the institutions don't expect us to have a great depth of technical knowledge.
When answering competency questions, being able to mention cases when as part of a team I decided on designing a portfolio investment, bearing in mind factors such as risk levels and diversification I think really helped me stand out as a candidate who is very interested and has already taken the incentive to explore various divisions within banking.
How has Amplify helped in providing career advice/training?
The most helpful thing that I gained from Amplify was learning the self-discipline of being consistent in the approach of keeping up-to-date with current affairs, and that had a crucial contribution to my commercial awareness. During the course, we engaged in 'trading the news' on a daily basis and ever since I have become more interested and curious on finding out what is happening in the world around me.
I think that level of consistency combined with training on how to understand the implications of the macro-fundamentals on markets, ranging from equities to FX and bonds (and my personal favourite - commodities) were of crucial importance in helping me demonstrate during the interviews how keen and curious I was to learn more about the world around me.
How have you found it as a woman working in financial markets and what advice would you give to other women considering the sector for a career?
There is definitely a gender gap, which I felt while attending the Investment and Finance Society at my university - where the case was when I was the only female in the room weren't rare. I decided to address this by running as the Director of Women in Finance and have tried to attract more females ever since.
That being said, I believe that there is no better time to be a woman in the world of finance. Employers are more than ever aware of the benefits that could arise if we decide to further integrate a crucial demographic (50% of the population - women) in the workplace. They more than ever now value diversity - not only as a way of filling quotas - but as a crucial way to improve decision making within their firms.
I was extremely lucky to be given my first offer for a Spring Week on the spot while attending a 'Women in Global Markets' event organised by BNP Paribas. Several other institutions run internships that are either exclusively for females or which include shadowing female employees only. There are more opportunities for women and young ladies to join the industry than ever, and I think the best advice that I could give to other girls is to utilise this women exclusive internships and networking events. I had attended presentation and networking events from 7 out of the 8 places where I received offers from, and therefore, I consider those events as very important in both depending my understanding on the respective institutions and banking in the broader sense.
As one of my favourite women in business, Sheryl Sandberg would say, 'lean in and sit at the table' and good things will happen.
Book a place on the Summer Analyst Program
here
Why not check out our
IB Global Markets Bootcamp
and
AM Bootcamp
brochures If you want to find out how this experience can help boost your chances of landing a prestigious front-office banking role, book a call with a member of our team
here
The Market Maker

daily
e-newsletter and weekly podcast
99% said it helped them gain better knowledge of markets
70% said it helped them prepare for a job interview
Top 5% most followed podcasts globally
Top 5% most shared globally in 2022
Listened to in 84 countries world-wide