Material Sciences
to Morgan Stanley
03 AUG 2020 | Careers
Kehinde Lawal has completed the Amplify Trading's Summer Internship Training Programme in July, see what she had to say about her journey.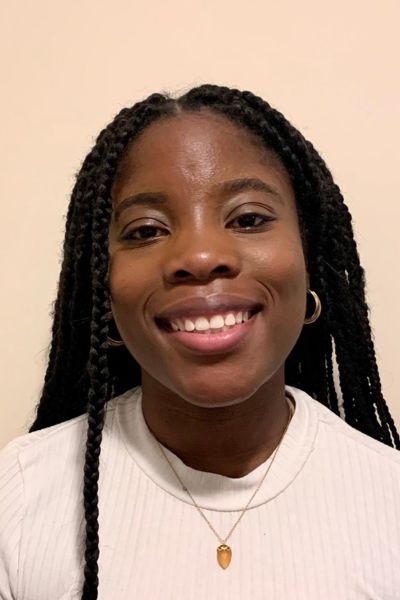 Kehinde Lawal
Why did you choose to do Amplify Trading's Summer Course?
Firstly, as someone who hasn't studied a Finance related degree, I was drawn towards the learning aspect of Amplify Trading and how it would help to fill the void in my knowledge. The prospect of gaining a Level 6 Diploma at the same time as the internship really excited me. I also liked the depth of what you would learn on the course and the fact that it covers so many sectors and ideas. I really wanted to learn more about how I could land my ideal job and felt that the Amplify Trading course would help me get there.
What was the biggest highlight of the course for you?
My biggest highlight was the tips and tricks we heard from a range of different traders. I really enjoyed learning about the differences in everyone's trading styles and how it helped them succeed. I also enjoyed the psychological factors of trading and how it affects traders as it was something I hadn't thought much about beforehand.
How has the course met or exceeded your expectations?
The course has massively exceeded my expectations, I didn't expect such a hands-on, interactive learning experience, especially as we were doing it over the internet. I felt like the teaching methods helped me to take in more information and put my new knowledge into practice to solidify it.
How likely are you to recommend the course to a friend?
Very likely, in my opinion it's the best way to learn about and test out all the sectors of Finance without being in an actual job. It also puts you miles ahead of your peers in terms of knowledge and experience for future job applications
Is there anything you didn't expect to be taught on the programme?
I didn't expect for the simulations to be so advanced and in-depth. I have taken part in small 'simulations' at other insight days but they were nowhere near as useful as and as hands-on as the ones in Amplify Trading.
How has Amplify Trading helped in your career development for Morgan Stanley?
It has helped to fill the gaps in my financial knowledge and helped me understand how my knowledge fits into the day to day job of a worker. It has helped me gain a deeper understanding of future careers, and I am now able to have more complex and in-depth conversations with workers when networking. I feel much more confident in my ability due to the information I gained during the Amplify Trading Summer course and can also identify what I need to work on before the next steps.
Did you have more clarity on what role in finance you wanted to pursue, after completing the internship?
Yes, I was able to identify what I was good at and what I was not so good at. I was also able to experience roles that I hadn't even considered and made a judgment on them. Overall, it gave me the properties to make a more informed decision on what is best for me in a career role.
How has the experience at Amplify Trading helped with your technical expertise and commercial awareness?
It has introduced me to much more technical knowledge than I expected and then I knew before. I have developed massively during the course and I am able to analyze financial matters and form opinions on them in a more sophisticated way. I also really enjoyed the insights from the team about how they maintain their commercial awareness as I was able to develop mine based on their advice. I also appreciated speaking to such intelligent people about current global matters and gaining their insight on them
Amir Khadr - Head of Technology
The Market Maker

daily
e-newsletter and weekly podcast
99% said it helped them gain better knowledge of markets
70% said it helped them prepare for a job interview
Top 5% most followed podcasts globally
Top 5% most shared globally in 2022
Listened to in 84 countries world-wide