Pushing Through To
Finally Land Your
Dream Role As An Msc Student!


15 MAR 2021 | Careers
Why did you choose to pursue amplify's summer analyst programme especially as a msc finance student?
In the Italian university system, most of the final exams are held during summer and this makes it extremely hard for Italian students to work if they want to graduate on time. Last summer, I really wanted to do an internship in Italy before coming to London for my master in order to be more ready and competitive for the application season for summer 2021. However, Covid spread across the world and getting a summer job proved to be harder than expected. Around March of last year, I had heard of the Amplify program and I scheduled a call to find out more about it and I was very impressed. Even though I have studied economics in my undergraduate degree and finance in my master, there was a large gap between theory and practice. The summer program helped me to close such a gap, gain confidence and be a much more attractive applicant.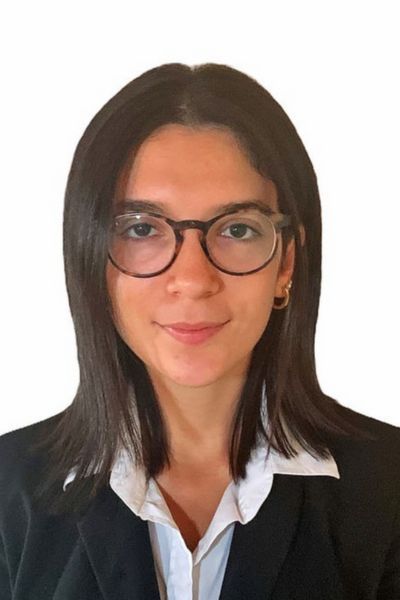 Laura bonfiglio
How did you find support from the amplify team after the programme ended and the summer was over?
During the Amplify program, I worked closely with my mentor, Eddie Donmez, and with the managing director Will De Lucy. After the program, I kept in touch with both of them to update them on how my applications were going and to ask them for some advice on assessment centres, interviews and applications. I really appreciate their help and care throughout the whole process and I really loved working with them. Before two of my assessment centres, I scheduled a zoom call with Will for practice and every time I got very good advice and valuable insights that helped along the way.
What is the biggest highlight of the course for you? It must have been an amazing feeling to get the offer from deutsche after getting to the final round of so many different interviews?
I liked a lot the general structure of the course and loved the fact that each morning we had a macro rundown with Anthony Cheung, during which we could ask questions and express our views as well as listen to others. The highlight of the course was the advanced trading simulation where I structured a trading strategy using more advanced financial products. This made me realize that what I liked the most within financial markets are structuring and trading roles. It is very exciting to interview with big names in the industry, however, the hard part of this process is dealing with setbacks for sure, and if you are serious about getting a role in investment banking you are going to face them during the application process. It is such a great achievement that I am really proud of and my advice is to work on the "negative" feedbacks immediately when facing rejection and talk to people who can help during this process.
Did amplify's structured approach to markets help you answer technical questions in your markets interviews?
Absolutely, it was easier during interviews to express my opinion on specific technical questions and give the reasoning behind them. At the same time, when I didn't know the answer to a specific question, I was able to try to give a proper answer and showcase my technical and "markets" skills. Amplify also helped me in building a routine that I use at beginning of every day to stay up to date on what happens in financial markets and this has allowed me to answer promptly to less technical and more general markets questions.
How has the training met or exceeded your expectations & is there anything you didn't expect to either be taught or gain on the programme?
The training has met all of my expectations and what I didn't expect was the ability to gain such a strong confidence when talking about market-related topics and to fully understand them as I do know. Another important thing that I didn't use to value that much is the importance of my network: communicating with the people in my same team during the Amplify summer program helped me in becoming a much more proactive person, enlarging my network, talking to lots of industry professionals and keeping many professional relationships alive.
Do you feel that the summer analyst programme gave you the opportunity to get those all-important interviews where you could showcase your ability?
I am convinced that having the Amplify Trading summer program allowed me to get interviews in investment banks where I never thought I could be interviewing. During all of my interviews have been given really positive feedback on my experience at Amplify and people were always very curious to know more about the program itself.
Amir Khadr - Head of Technology
The Market Maker

daily
e-newsletter and weekly podcast
99% said it helped them gain better knowledge of markets
70% said it helped them prepare for a job interview
Top 5% most followed podcasts globally
Top 5% most shared globally in 2022
Listened to in 84 countries world-wide