Sasha Zaroubin:
Incoming Spring Intern at
Lazard, Evercore, PJT Partners & Citi

06 MAR 2019 | Careers
Amir Khadr - Head of Technology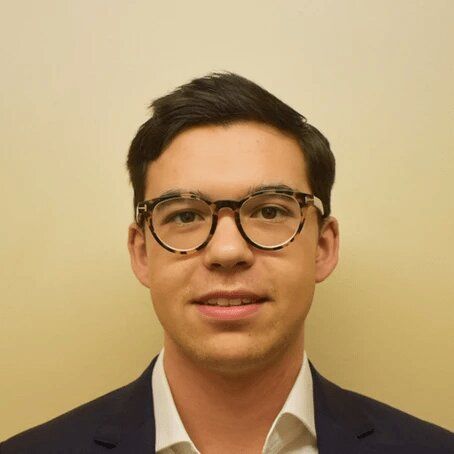 Sasha Zaroubin
What course did you do with Amplify and when?
I embarked upon the City Prep Course in September 2018.
Why did you choose Amplify?
I chose Amplify because it shows to employers that you are proactive and genuinely passionate about finance and global financial markets (which is half the battle for Spring Weeks). The course offered broad exposure across finance and a wide variety of activities throughout the week; for example, theory, CV/cover letter check, and live trading.
I've also always been interested in current affairs and the financial markets seemed like a great way to integrate this passion into a vocational setting. Amplify's City Prep course stood out as a insightful, broad introduction into financial markets.
What part of the course did you find the most beneficial?
I found the live trading session the most beneficial. A lot of what I had learnt and gathered from my own research was theory based. This part of the course allowed me to put the theory into practice and gave me concrete evidence to include in the CV. It also showed how the markets are unpredictable and trying to implement theory in reality is harder than it looks! I was able to speak more fluidly about how markets operate and react, which is necessary for whatever area of finance you are interested in.
After completing the City Prep course, did you find you had more clarity on what role in finance you wanted to pursue?
Absolutely. The financial services industry is so broad and varied – more firms such as Goldman Sachs and Citi are asking students in first year to apply for specific divisions so it can be difficult to make those decisions. The course provided a really good overview of all areas in finance (including insurance/rating agencies!) and the skills required to be successful in them. Also, the Flow Trader simulation allowed you to see which market-based roles you were suited to. By understanding my strengths, I was able to apply to divisions which I knew I could excel in, increasing my chances of offers.
How has the experience at Amplify helped with your applications?
The City Prep course helped hugely. I learnt how to analyse both short term – i.e. technical - and longer term drivers/themes behind the market. In all areas of finance (IBD, Markets etc.), it is important to have a fundamental understanding behind these to answer commercial awareness questions at interview and to understand the roles. Also, Amplify provided invaluable CV advice that helped me stand out in the initial screening. The mock assessment centre was also useful since I was more prepared than others when most had never attended one.
What are you doing now?
I'm currently doing my degree in History and Economics at Durham and looking forward to making the most of the Spring Weeks. Besides that, I'm doing work experience at Man Group and travelling this summer. If anyone wants to get ahead of the competition, I would certainly recommend Amplify!
You can view Sasha's LinkedIn profile HERE.
The Market Maker

daily
e-newsletter and weekly podcast
99% said it helped them gain better knowledge of markets
70% said it helped them prepare for a job interview
Top 5% most followed podcasts globally
Top 5% most shared globally in 2022
Listened to in 84 countries world-wide