Annabel Griesmeyer:
AmplifyME student

24 SEP 2019 | Careers
Amir Khadr - Head of Technology
Annabel Griesmeyer, a third-year student, joined our 2-day AmplifyME event at The University of Bath. Here's what she has to say about her experience.
What is your current course and university?
I am starting my third year at the
University of Bath
this year studying Chemistry with Management.
What are you doing now?
During my summer break, I am doing an internship at
BlackRock
in Client Relationship Management. The clients of my team are insurance companies, who invest in actively managed funds.
The role includes finding new clients, but also maintaining relationships with existing clients. During the internship, I supported the sales team with their work by helping to prepare client events and doing research on asset classes for new funds.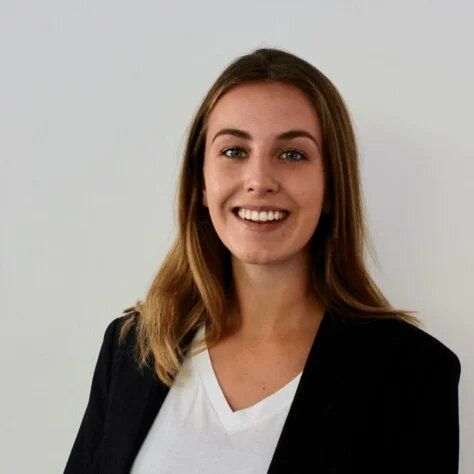 Annabel Griesmeyer

How did the Amplify Trading experience help you secure your role with BlackRock?
I took part in the course before my interview and I would say that Amplify Tradingimproved my confidence. As BlackRock is my first internship in the finance industry, I was not sure which role would be the right one for me. Through the simulations, I was able to learn about and even try out various roles. After the two-day course, I was confident that I suit a sales role and the simulation experience helped me bring that across during the interview.

Have you always been interested in finance?
Although what happened in the financial industry was always a topic during family dinner, I never thought about a career in finance. My interest only started to grow at university where I took a couple of finance-related courses. I started to engage more with finance and economics related news and their impact. By discussing the financial market with friends, talking about different viewpoints made me realise that I want to learn more.

What did you learn over the two day Amplify Trading event on campus?
I learned about the current global key drivers of the financial markets. The practical simulations over the weekend really highlighted for me how economic and political factors affect investor expectations, which then influence the movements in the market. It was so much fun to be able to participate and manage risks in these past data-driven events from a sell-side and buy-side point of view.

By creating a small trading floor, the adrenaline was high although no real money was involved. Therefore, this experience helped to identify which roles suited me best and which roles I enjoyed most.

How do you think your University benefits from offering the Amplify Trading event?
In university, we are trained to be academics and we learn about all kinds of theories. At Amplify Trading, you learn about the industry and financial market in practice, which is a completely different learning experience. For a student with a limited finance background like me, it is a wonderful opportunity to learn more about the finance industry and its roles.

When applying for roles, it is difficult to know which role suits you. Amplify Trading provides the opportunity to operate as a sales trader, market maker or asset manager in just one weekend and also explains other roles and what they entail. It's the best career advisor for a student who thinks about a career in finance.

What advice would you give other students to help them, find their future in finance?
Networking is everything! We hear it all the time, but it is true. Talk to representatives of companies during campus recruitment events, talk to people during courses like Amplify Trading and don't be afraid to ask questions.


The Market Maker

daily
e-newsletter and weekly podcast
99% said it helped them gain better knowledge of markets
70% said it helped them prepare for a job interview
Top 5% most followed podcasts globally
Top 5% most shared globally in 2022
Listened to in 84 countries world-wide