Amplify Internship
Training Programme Review

30 JUL 2019 | Careers
Amir Khadr - Head of Technology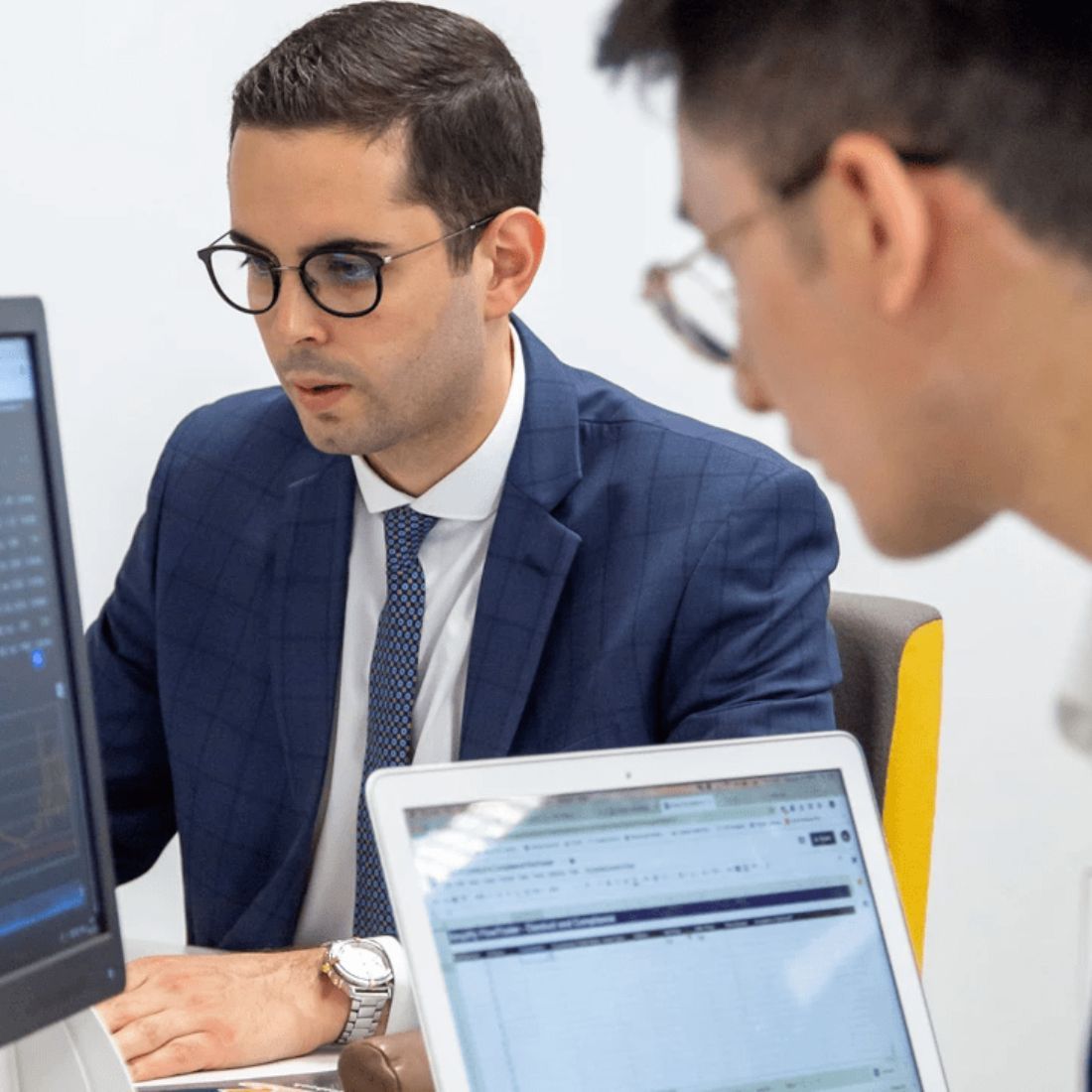 Maxime Husson


Students have successfully completed four weeks of intensive financial training with Amplify, on our
renowned Summer Internship Training Programme.
From investment banking to asset management, market-making to hedge fund trading, students are now equipped with the essential practical experience required for a future in finance.
At the end of every programme it is a bittersweet feeling to see great students who we have built fantastic relationships with leave the Amplify Internship Training Programme. It is however extremely rewarding to see the training that we have provided have such a positive impact on student's professional careers.
Here is what
Nottingham Trent
MSc Investment Banking student Maxime Husson has had to say about his time on the Amplify Internship Training Programme this summer.
The Amplify Summer Internship Training Programme Review
Firstly, I would like to thank the entire team for this amazing experience. I have learnt crucial elements about myself that will help me prepare for my future. The course helped me to understand the dynamics around the finance and investment banking industry, and what it takes to pursue a career in such a competitive profession.
Meeting and working with other students has allowed me to build connections and friendships that I am sure will last for many years.
The kindness and professionalism of the Amplify team and their willingness to help every trainee make the most of their internship is absolutely priceless.
Here is a summary of the course and how it has helped me develop in so many different ways.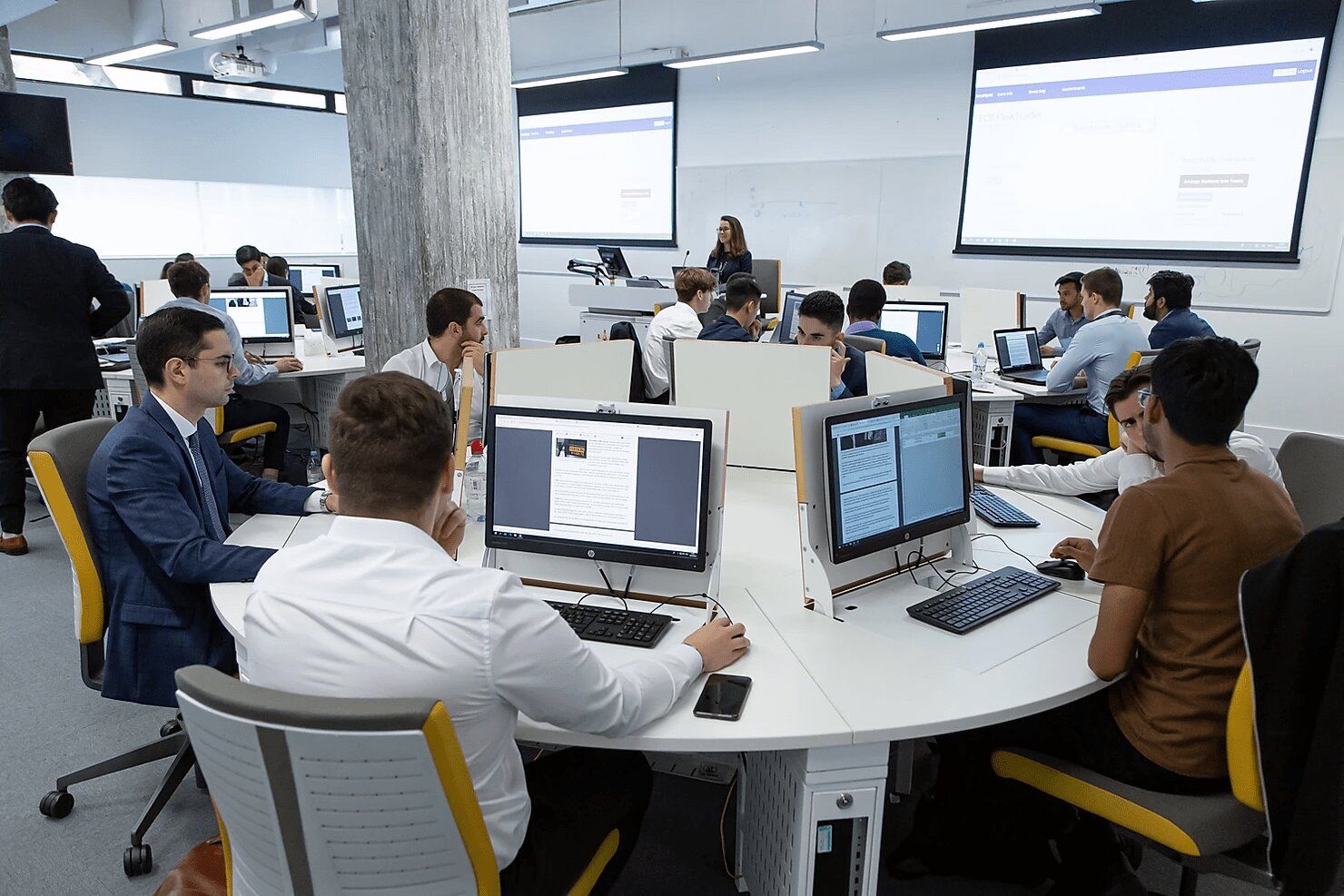 Week One: Morgan Stanley, Global Macro & Buy-Side Trading
Having the chance to be at Morgan Stanley in Canary Wharf for the first day gave a clearer idea of where we might work in the future. The intensity and organisation of the first week is fantastic and kept us on our toes throughout.

The social event at Bounce was a great way to get to know one another outside of office hours on a personal level. I spoke to the majority of interns and learnt about their backgrounds, origins and what they want to achieve in their future- it helped me build invaluable relationships with individuals that I can gladly call close friends today.

For the rest of the week, the format of lectures in the morning and live trading in the afternoon was optimal, being able to execute on sophisticated intraday trading software across multi-asset classes is a great added-value on my CV.

Week Two: The Sell-Side, Career Sessions & Simulations
We started off learning about the different divisions of an investment bank, their functions and how they interact with their respective clients. We also had to present pitches on twelve randomly selected asset classes, ranging from Palladium to Beyond Meat. This provided me with invaluable preparation for assessment days and the like.

Being put under pressure to prepare presentations on randomly selected subjects in a certain timeframe tested our time management and ability to execute on deliverables. Being allocated randomly into teams represented the reality of working in the industry where you will have to interact with different personalities and stakeholders. This most definitely added to the intensity!

Another great part of the second week was the 'Career and CV sessions'. This was fantastic and helped me feel confident that I was reflecting my competencies and experience optimally. The lecture was delivered by Dhinta Foster, who, having been on the other side of the hiring perspective from her time at Bank of America provided excellent advice and tips.

Week two covered Amplify's proprietary simulations (the same simulations delivered at the world's leading banks) which helped us to identify what we liked and disliked on the sell-side of the industry.

The Broker Simulation was very stimulating and was really well presented - having every intern in the same room definitely intensified the process! The Sales Trading & Market Making simulation allowed us to try our hand at different roles within an Investment Bank Global Markets desk.

The IPO simulation was a great way to learn about another important aspect of an investment bank - the equity capital markets division.
The simulation was fantastic however, it made me realise that I couldn't see myself working in the IBD division of the bank. This was great to know as I could have wasted years of my life pursuing a career that I eventually would not enjoy.

The simulations are a key feature of the internship as they allow you to cycle through different roles on both the Buy and Sell-Side of the industry. They will most definitely help shape my future job applications and chosen career path.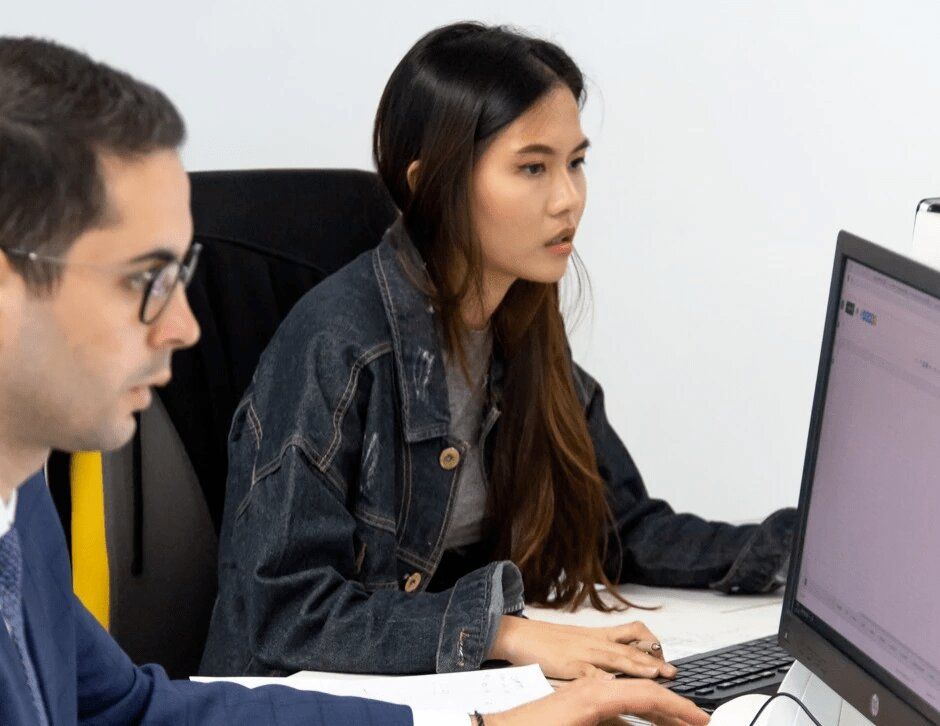 Week Three: The Buy-Side, Networking and Canary Wharf
The third week was really interesting as it helped me to discover a key aspect of finance; the psychology of trading. I had no idea how important it is to understand one's psychology, which was of great value to me. I found it so fascinating that I subsequently decided to write my final master's thesis on the importance of psychology in the trading industry.

Having the lectures in the morning and being on CQG in the afternoon allowed us to work on our psychology and adapt our strategy. This meant we could become more efficient and less emotional or irrational in our decision making.

The second social event was in the heart of Canary Wharf, where many of us are trying to earn a place in this competitive environment. It was refreshing to have so much face time with the Amplify staff and directors who made me feel valued throughout the programme.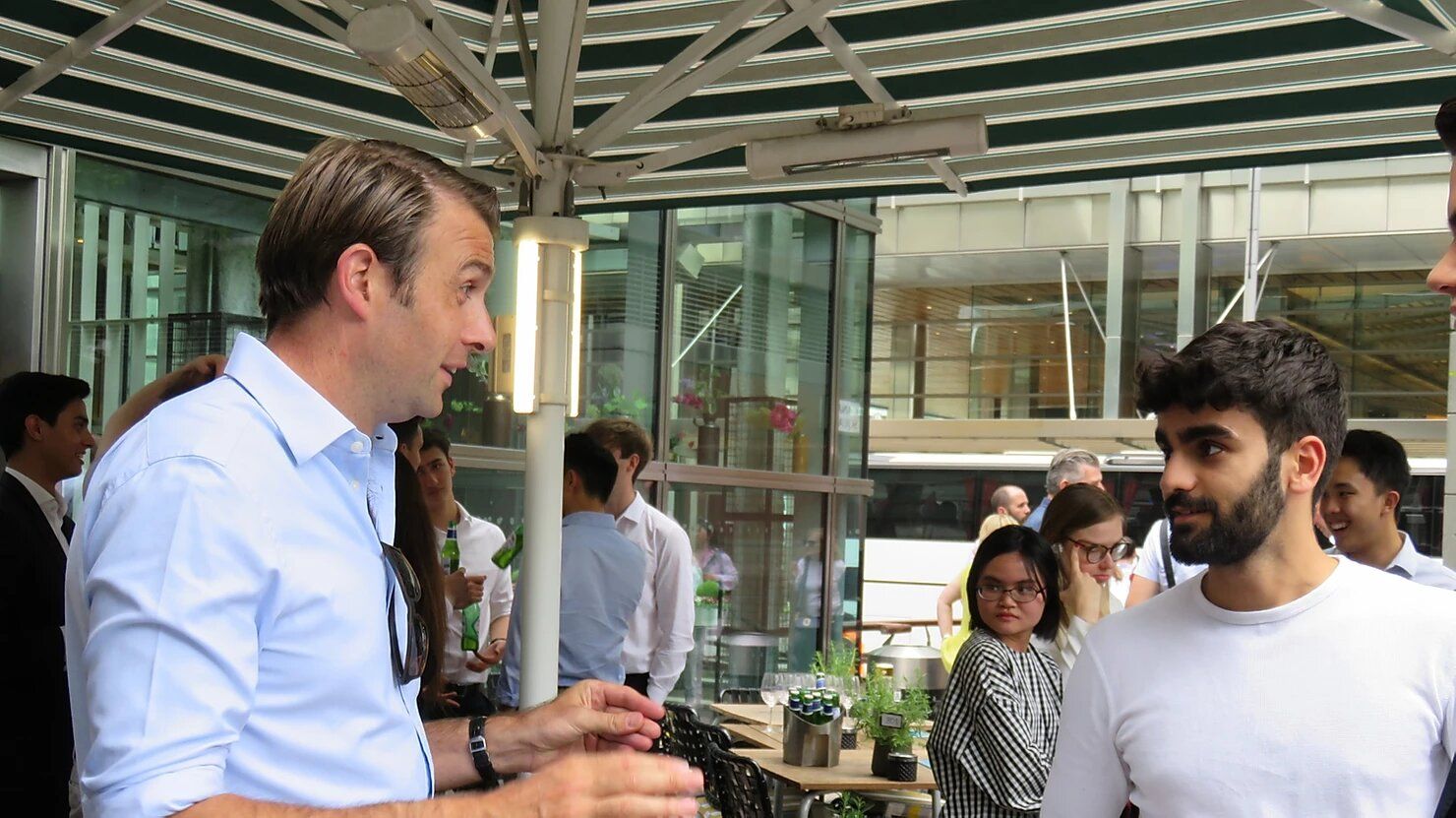 Week 4: Trading, Coding & Saying Farewell

The final week focused much more on live intraday trading, which gave us the opportunity to work on our psychology, strategy and everything that we learnt during the internship.
The lecture on conduct, compliance and regulation (even if heavy and complex!) was essential to be exposed to. Especially as many market participants have had to adjust their business models as a result of new regulations post the financial crisis.

The coding challenge made us realise how technology is continuing to shape the finance industry as we know it. This activity, in addition to the 'Technology in Finance' session made me realise that learning a programming language such as Python would be an important skill that I needed to develop. During the afternoon trading session, it was interesting to see the plethora of different strategies adopted by our cohort. Trading bigger size also increased the risk and the indeed reward, which in turn had a major impact on our individual psychology.

The Assessment Centre and Interview Advice session was also very useful to make us aware of the amount of preparation that is necessary to thrive in an interview. It was also highly reassuring to know that we can contact Amplify for a mock interview ahead of any interviews, to ensure we have the best chance of success.

The Advanced Commodities lecture was really insightful and helped me to understand a range of complex strategies that can be used to hedge risk and exposure. As well, learning about different products including Gasoline, Distillates and Cushing, plus the refinery process was really useful.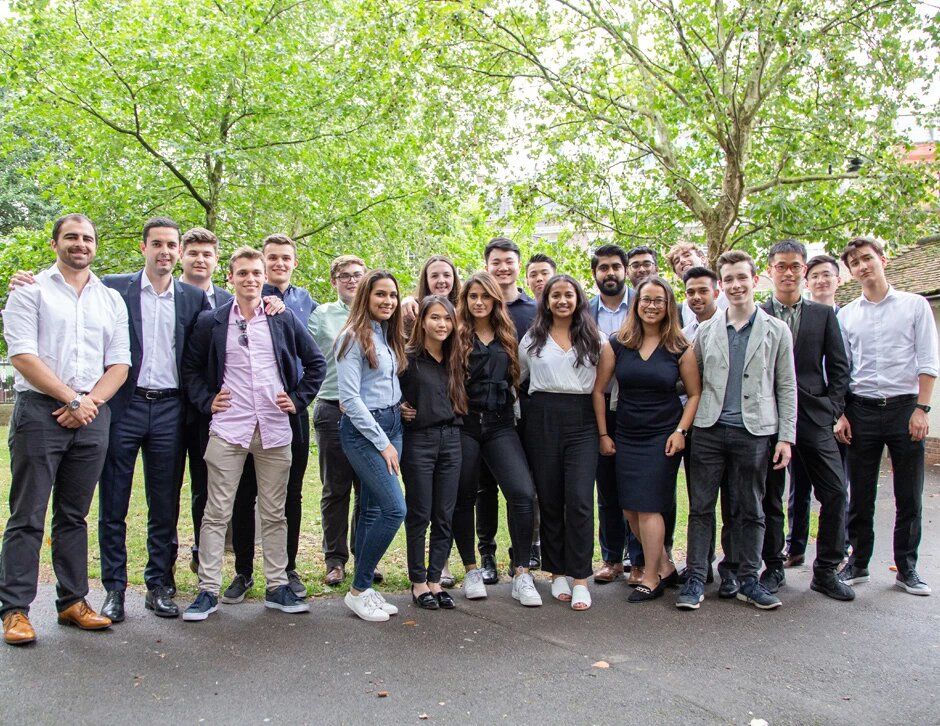 Summer Interns 2019
In Summary
Overall, this experience was the greatest one I could ask for so far in my professional life and I am sure it will be great added value to my future applications. The quality of the sessions and simulations delivered by the wealth of Amplify's ex-industry professionals were executed fantastically.
Without any shadow of a doubt you cannot afford to miss out on these practical experiences that you cannot get in traditional education. You can see the friendliness and symbiosis between all of the team, which makes you feel like you are part of the Amplify family - one that every intern would like to be a part of.
Amplify has certainly given me the tools and skills I need to flourish in the future.
View Maxime's LinkedIn profile
here
.
Call a member of the team
HERE
to find out more.
The Market Maker

daily
e-newsletter and weekly podcast
99% said it helped them gain better knowledge of markets
70% said it helped them prepare for a job interview
Top 5% most followed podcasts globally
Top 5% most shared globally in 2022
Listened to in 84 countries world-wide