5 JUNE 2023 / RACHEL ASPINALL
Dare and AmplifyME: Walking the walk to recruit diverse talent in finance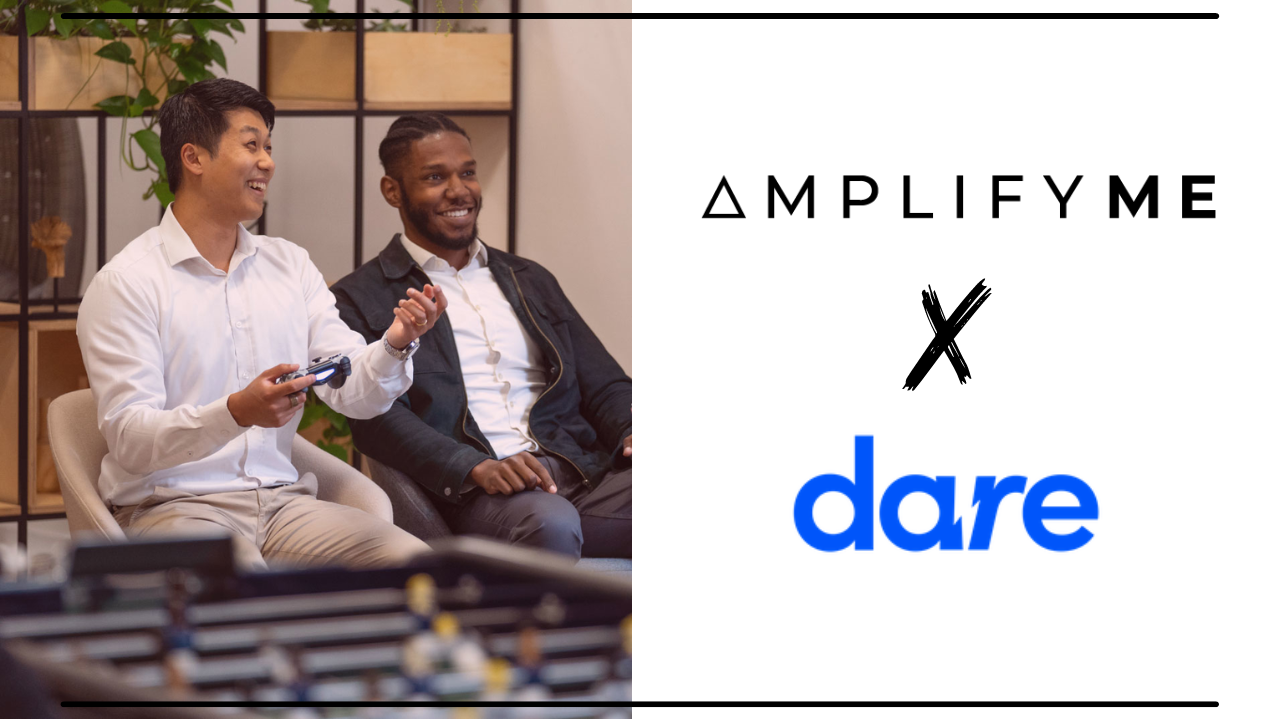 Is Diversity and Inclusion (D&I) finally being taken seriously in financial services when it comes to recruiting talent? Well… yes and no.
According to the
Financial Conduct Authority
(the FCA), most employers began taking D&I more seriously in 2019 or 2020 and in this time, quotas have been drawn up, initiatives mapped out and awareness campaigns launched.
This is undeniably fast progress for an industry so attached to traditional ways of working, but how wide is the net really being cast?
The FCA found in 2022 that most initiatives focused on addressing gender representation, with ethnicity starting to receive more attention. However, other demographic characteristics appear to receive much less attention and traditional recruitment methods are still holding strong.
It's certainly true for example, that for most institutions, the list of acceptable universities from which to hire from has got undeniably larger, but the Russell Group still reigns supreme, and traditional screening tools: CV's, UCAS points etc. - remain the predominant markers to get you through to interview stage and beyond.
Enter Dare. Founded by an AmplifyME alumnus Ayman Rahman in 2016, Dare is a leading provider of sustainable energy solutions that help businesses and communities reduce their carbon footprint and increase their energy efficiency.
They're also radically committed to diversity and inclusion, hiring purely based on ability to perform in the role. They don't believe in CVs and proudly welcome graduates who may never have considered a career in trading before.
Humayun Khader, the VP of Growth at Dare urges students to throw out all their preconceptions of what a trader is and explains: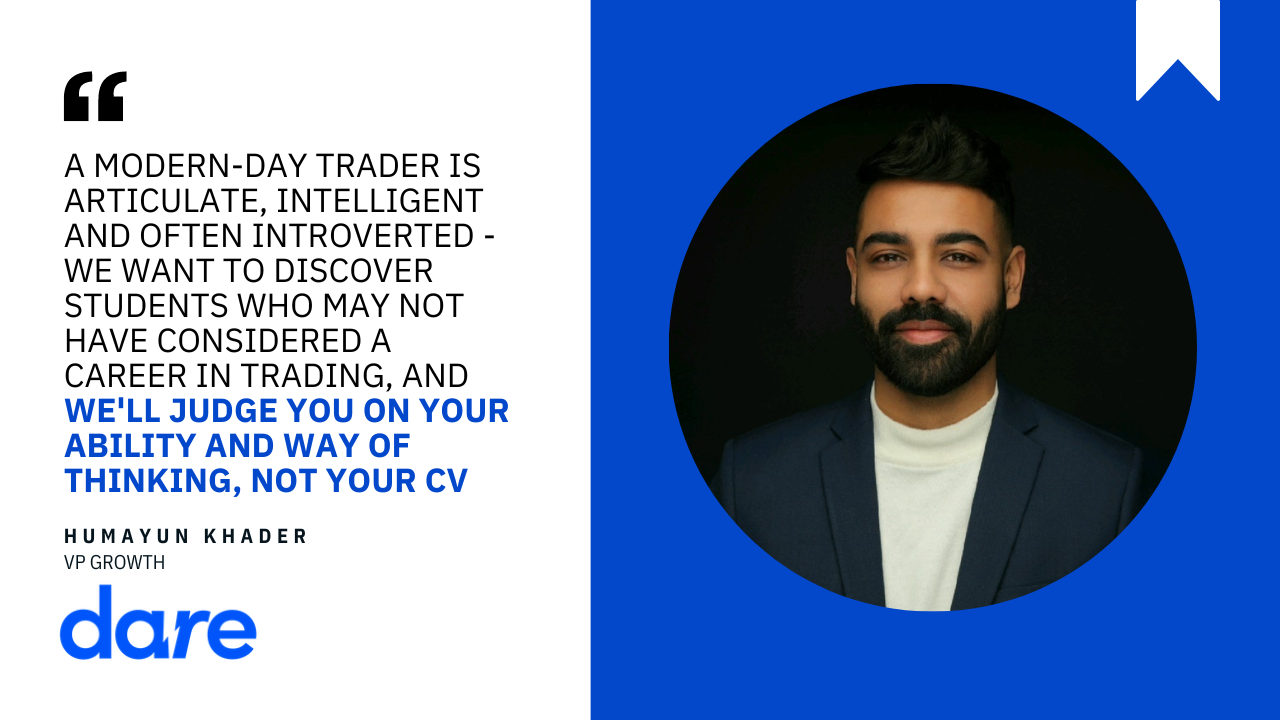 Their commitment to diversity in recruitment is highly aligned to our mission at AmplifyME: to use our role-specific, simulation-based technology to democratise finance, widen the net and level the playing field.

It's through this shared belief that our partnership was formed back in 2019, and we've been working together to provide talent from across the world, from a true mix of backgrounds.

Bianca Sabatini, Dare's Early Careers Manager, explains: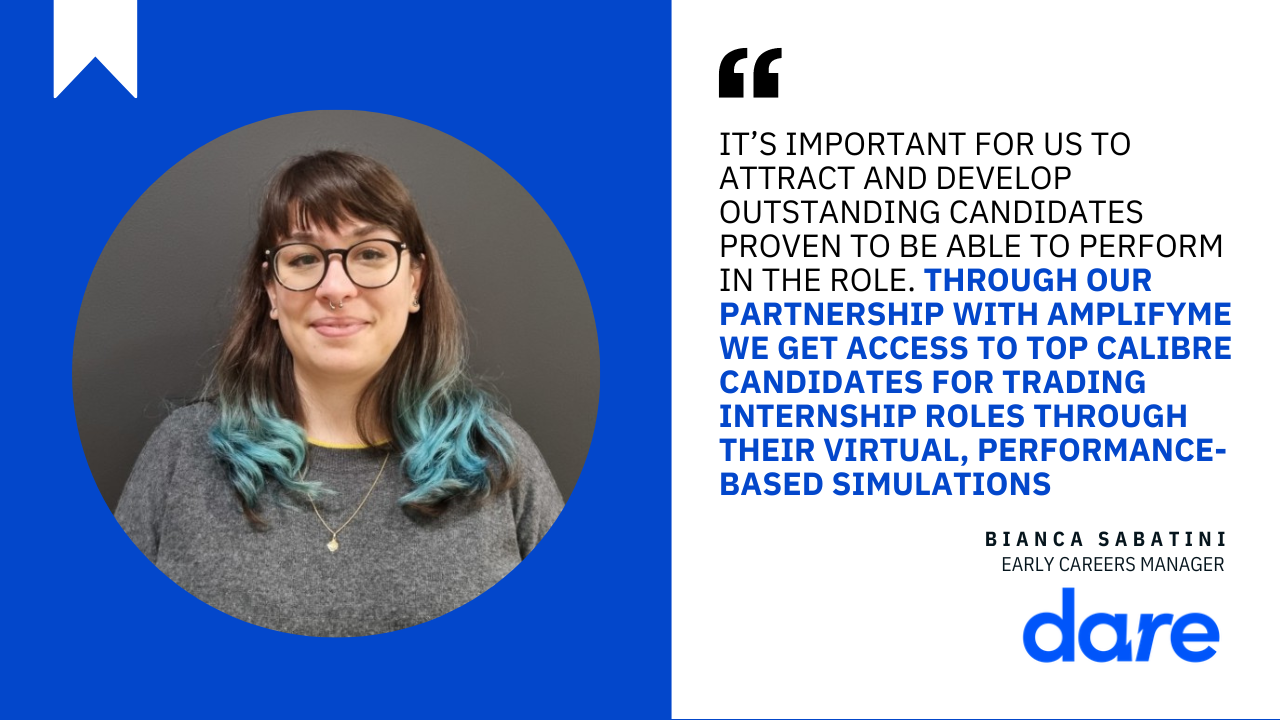 It's through this partnership that Dare and AmplifyME are proud to present the Dare Trading Championship, a two-round competition for university students across the UK, open to anyone and no prior knowledge or specific academic requirements needed.
The biggest ever UK trading competition, the winning team will receive £10,000 for their university society and an opportunity to participate in Dare's internship program.
Participants must be currently enrolled in any course at a university in the UK, and there is no limit to the number of students who can enter from each university.
So, if you're a student at university and keen to put your skills to the test, what are you waiting for?
Find out how you can represent your university and register
here
. Entries close on 9
th
of June.
Check out the latest podcast recording from Dare where our Chief Content and Culture officer, Anthony Cheung joins Dare's VP of Growth, Humayun Khader to discuss our shared mission to level the playing field in finance and get students hired based on ability, not background.