Zack Eiseman: Placement analyst at RANsquawk
13 AUG 2018 | Trading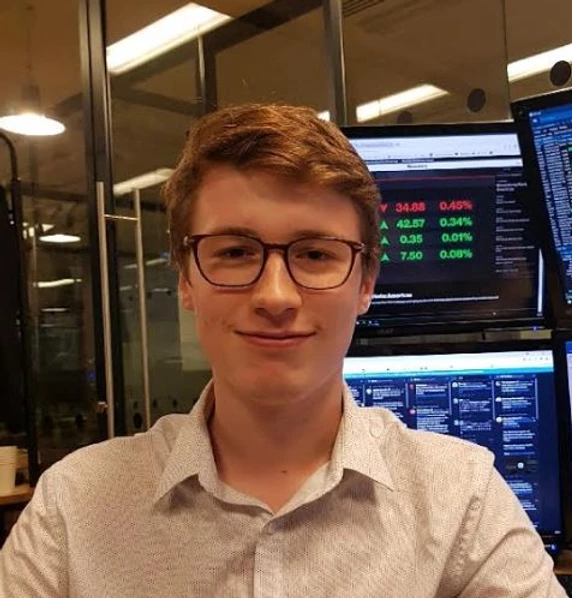 Zack Eiseman: Summer Intern 2016
What course did you do with Amplify?
I completed Amplify's City Prep course back in the summer of 2016.
Why did you choose Amplify?
Having had no prior trading experience (or financial work related experience for that matter) I wanted to give my career a kick-start. After some research, I discovered Amplify and the range of courses they offered. I then attended a seminar where I saw that the course was perfect for people like myself who were new to the industry.
What were the main things you learned with Amplify?
I found the City Prep course gave me a broad perspective of the different agents in the market, e.g. the composition of buy-side firms, such as hedge funds and asset managers, compared to the sell-side institutions, the investment banks and brokers. What Amplify gave to me was my first feel for how a live trading floor operates, the one thing that you can't get from a book. By getting us to compete against our fellow peers we felt the pressure to fight for the best results, Amplify gave us skin in the game.
How has your experience with Amplify helped in your career development?
Amplify opened a lot of doors for me. I was introduced to VOLO, the social enterprise who got me involved in some great charity work such as tutoring and other projects. It was through VOLO that I met a start-up financial services firm where I was able to land myself an internship for the next year's summer. Through Amplify I built a portfolio of soft and technical skills which I can now leverage into many roles; not just trading!
What was the most beneficial part of the City Prep course?
The people. I got to meet a bunch of awesome people who are all doing some amazing things right now across the industry. I have gained an invaluable network, to which I can look back and say those are the people who I started my career with.
What are you doing now?
I have just graduated from my undergraduate degree and I have just started my new position as a placement year analyst at the financial news and analysis firm RANSquawk. This is actually my first week so I'm very excited, I will be covering US markets. I'm looking forward to the opportunity and the learning curve that comes with it.
Would you recommend attending an Amplify course to a friend?
Absolutely! The courses are perfect for anyone who wants to understand how markets actually work, taught by market veterans.
You can view Zack's LinkedIn profile
HERE.
Amir Khadr - Head of Technology
The Market Maker

daily
e-newsletter and weekly podcast
99% said it helped them gain better knowledge of markets
70% said it helped them prepare for a job interview
Top 5% most followed podcasts globally
Top 5% most shared globally in 2022
Listened to in 84 countries world-wide