8TH APRIL 2022 / Anthony cheung
WHAT DOES ELON MUSK WANT WITH TWITTER, MACRON GETS THE SWEATS & PORSCHE IPO EXPLAINED
In this week's episode, Piers and I catch up on the news that Elon Musk has tweeted himself onto the board of Twitter causing the social media apps' share price to rocket. But does the Tesla CEO have the company's best interest at heart or is he simply a bored billionaire looking for some kicks?!
I explain the context for the first round of the French election this weekend as local bond yields have hit their highest level since 2015 after the latest poll indicated that National Front leader Marine Le Pen has narrowed the gap on President Emmanuel Macron. Find out why this may be billed as the 'President of the rich' vs the 'Putin Sympathiser'.
Finally, we attempt to untangle the highly complex governance issues that US Investment Banks like Goldman Sachs and J.P. Morgan must address to successfully launch the IPO of the German Automaker Porsche.
Sign up for our daily Market Maker newsletter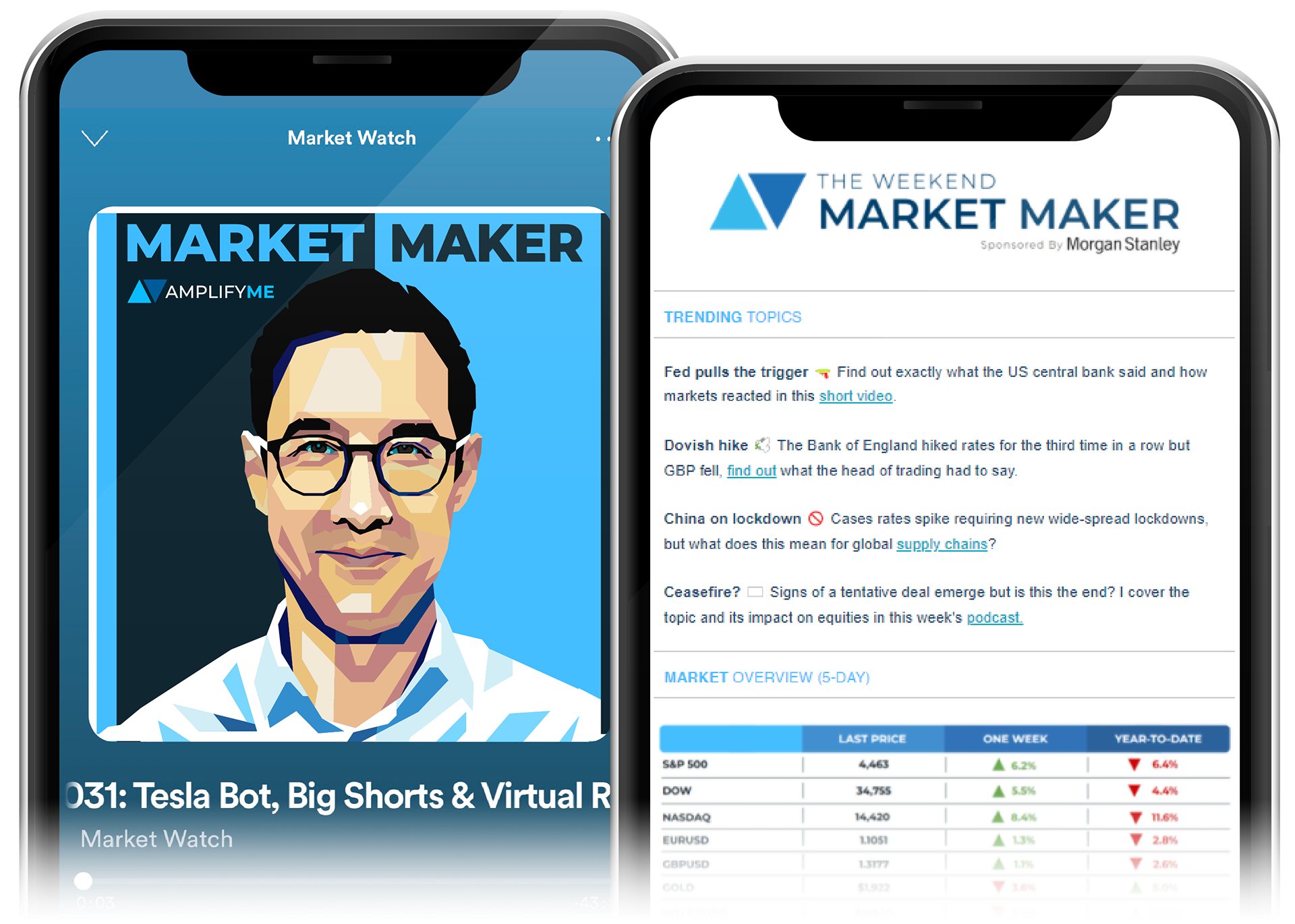 Your Daily Markets Newsletter
Academic knowledge is not enough, you need to know what's happening in markets today!

From analysis on the latest news to insights across Wall Street and career tips to help you secure your future role in finance.