MACRO MENU: 8 - 12 JUNE 2020

7 JUN 2020 | Careers
Amir Khadr - Head of Technology
MARKET BRIEFING: Monday 8th June 2020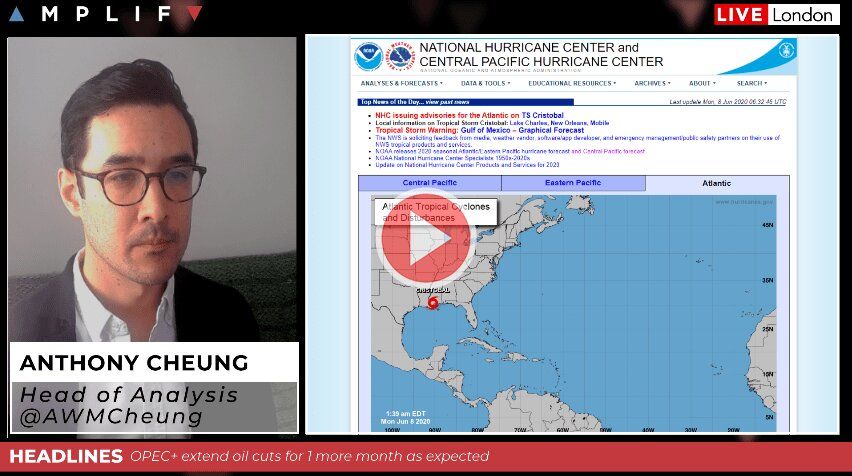 THE WEEK AHEAD: Sunday 7th June 2020

If it's too good to be true, it probably is!


When I used to run a global markets desk prior to joining Amplify Trading, I used to train the analysts to always question data that appears to be an anomaly. In my experience when an economic data set deviates substantially from the median consensus then very rarely is it for genuine reasons but normally attributable to methodology quirks. This was very much the case with the spectacular US jobs report on Friday, where US employers actually added 2.5mln jobs and cut the jobless rate down to 13.3%.
Scratch beneath the surface and you'll find an important notation at the end of the
report
issued by the Bureau of Labor Statistics (BLS). Within this is an admission that there was a 'misclassification error' in that some people who should have been classified as unemployed were instead classified as employed but "absent" from work for "other reasons".
It's also worth remembering the staggering lengths the US government has gone to in order to mitigate a far worse economic situation materialising due to the pandemic and the Paycheck Protection Program (PPP) would have certainly helped last month with leisure and hospitality jobs bouncing back strongly and accounting for over half of the jobs created.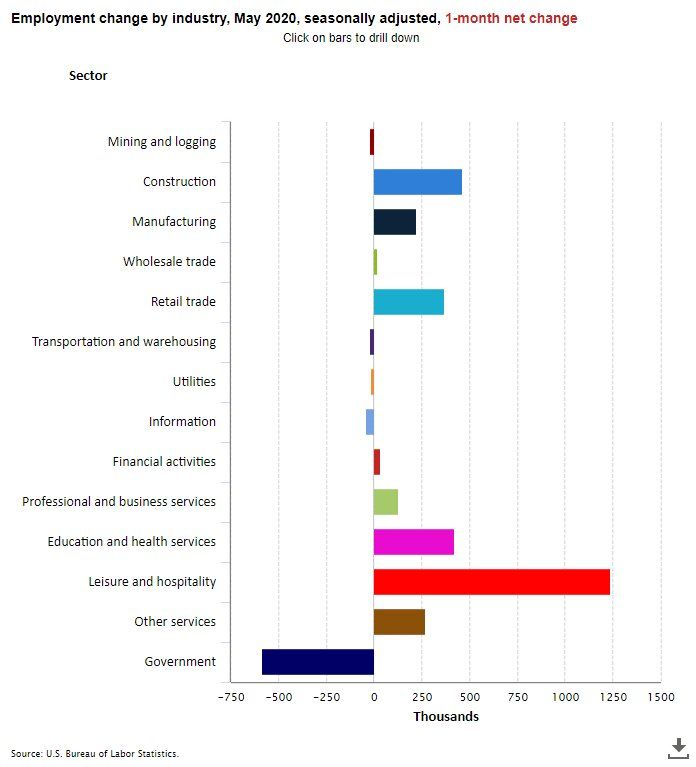 Despite all this noise in the data set, the bottom-line is two fold:
The market was right to rally in the initial surprise intraday given market position and range of expectations, but I wouldn't expect people to coo over the report for long.

It doesn't really matter as it's not going to change what the Fed will say this week.
You've got a friend in me


That's the general vibe I am anticipating from Jerome Powell in this week's Fed meeting. Since the onset of the pandemic the Federal Reserve has slashed interest rates to zero, launched unlimited bond-buying and announced 11 different lending facilities.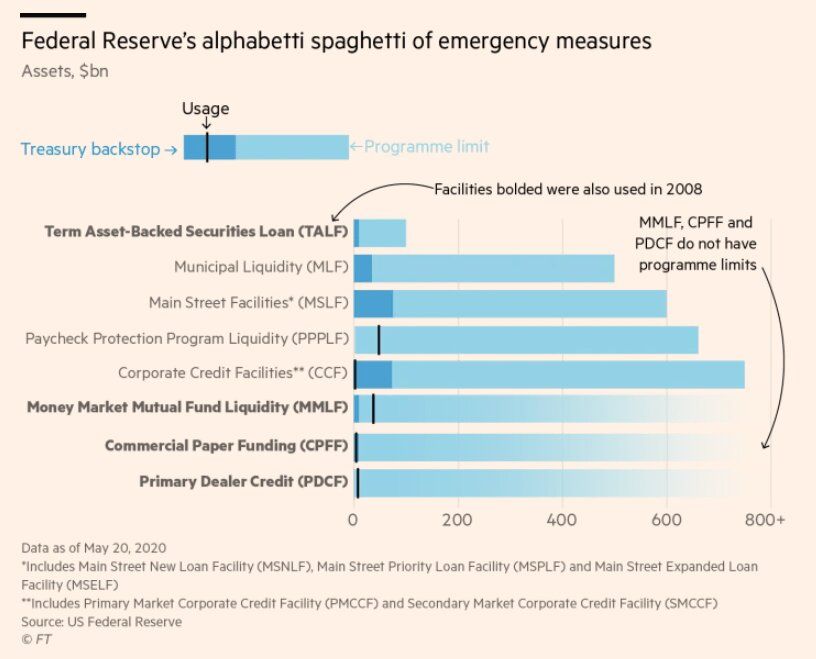 Market conditions have since improved and stabilised in spite of lingering risks from a potential second wave virus, the impact of riots on consumer confidence and the ever lively trade war between the US and China. As such, I would expect further reassurance the Fed in that they remain alert to these situations and ready to provide additional stimulus should it be needed in future.

Despite the lack of policy action, the most interesting part might come in the press conference with focus on comments on the Chairman's perception of the current economic situation and any signs as to whether the Fed's confidence has risen at all. The days of negative rate talk now seem a distant memory.

From a US data perspective, analysts at ING note that CPI on Wednesday will likely show a further dip given the lack of demand in the economy and an uptick in the prelim Michigan Sentiment figure (Friday) is expected as the economy slowly started to reopen helping lift confidence.

Nazi Germany

Yep, this is what Secretary of State Mike Pompeo has compared China's policy with regard to Hong Kong too. As such, the Editor-in-Chief of the Global Times Hu Xijin (the Chinese govt) responded in kind.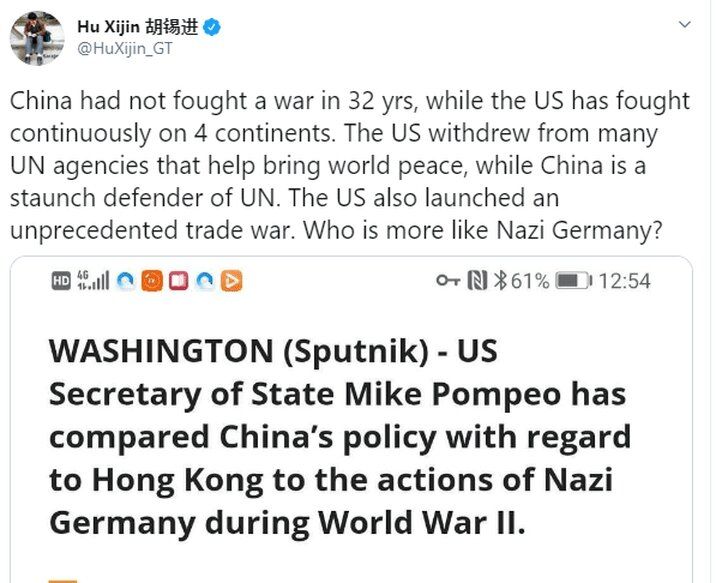 This sort of verbal sparring would have at any other time in history sent markets into a tailspin, but in June 2020 this is the status quo. The source of the comment in question (Sputnik - Russian) is suspect to me but that is beside the point. I do not see this one comment as market moving but it would be wise to remain vigilant for any further developments in the trade war.

OPEC+ extend oil cuts for 1 more month

Little drama to report this weekend as rumours on Friday were confirmed the day after. After several hours of video conferencing on Saturday, delegates said all nations had signed off on a new deal for a production cut of 9.6mbpd next month, according to Bloomberg. In addition, any member that doesn't implement all its production cuts in May and June will make extra reductions from July to September to compensate, according to an OPEC communique.

Here lies a problem in my mind. Iraq, the second largest producer in OPEC has been woefully short of compliance. To think that a country which has been decimated by war, sanctions and Islamist insurgency can just simple decide to comply when every cent makes a meaningful difference to the economies survival, is wishful thinking.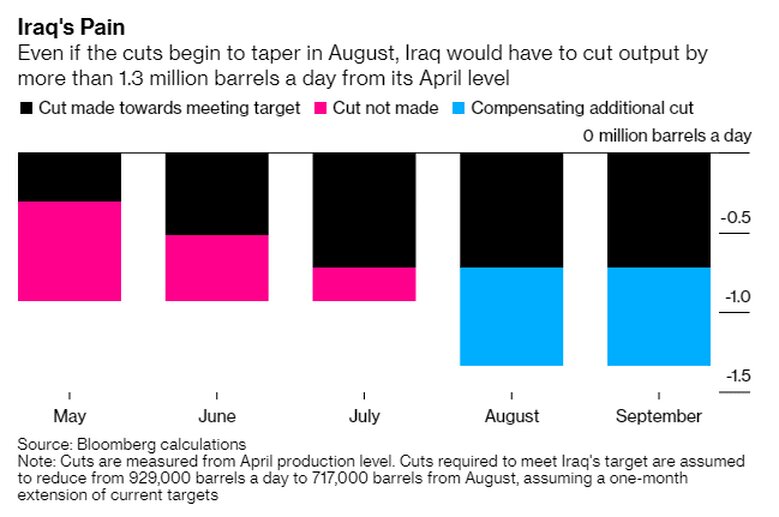 As such, the result of this latest deal is already fully priced in and having almost closed the gap on the fall seen post the OPEC meeting in March, as well as reaching the $40 level in front month futures, a degree of profit taking and consolidation would not be surprising.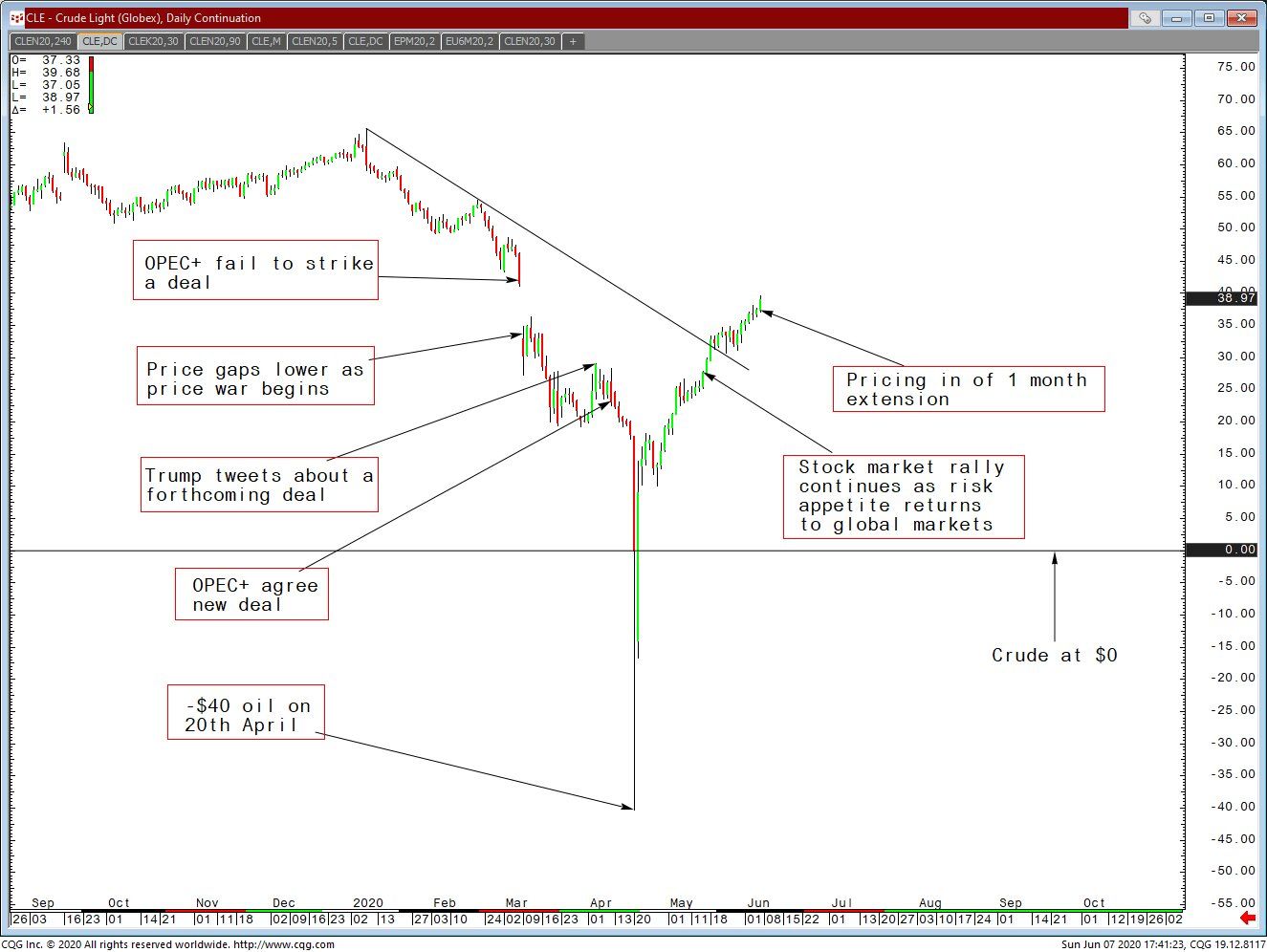 Where oil goes from here is really now down to tracking the market's confidence in the shape of the economic recovery post the pandemic, so global macroeconomic indicators from the US to China will all need monitoring with strong vigilance.

On that note, China trade surplus hit a record over the weekend as exports fell less than expected, helped by an increase in medical-related sales, and imports slumped along with commodity prices.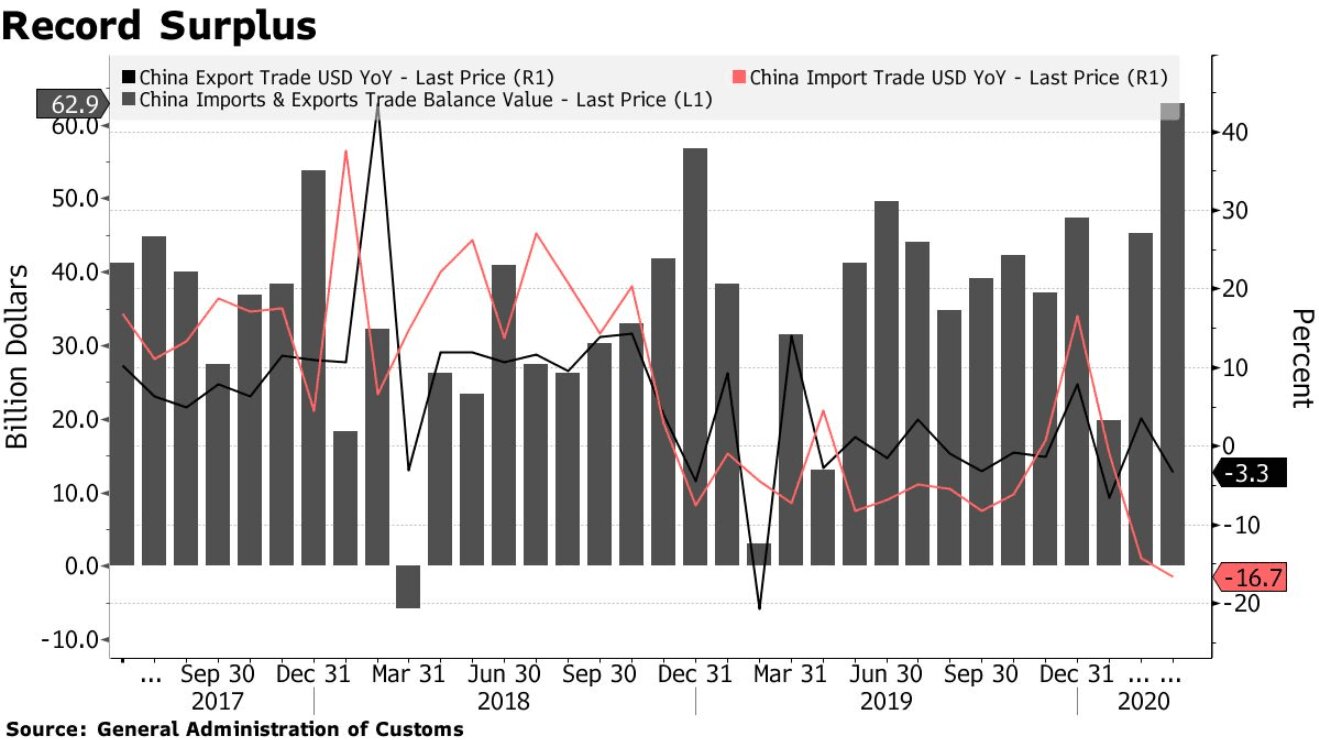 Records are there to be broken
According to people familiar with the matter,
AstraZeneca
has made a preliminary approach for US firm Gilead Sciences about a potential merger. If it were to materialise it would be by far the largest health-care deal on record with a combined market cap of ~$240bln.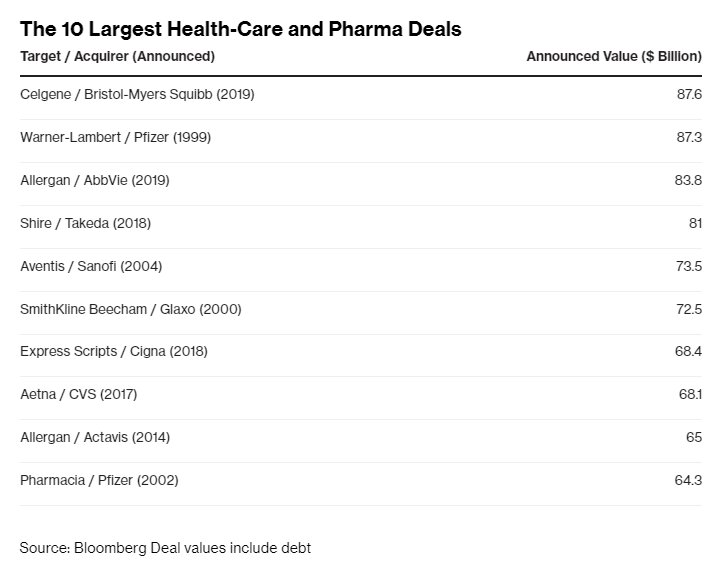 CALENDAR HIGHLIGHTS THIS WEEKMonday
: JN Q1 GDP (F), Current Account, Economy Watchers Current Index, GE Industrial Production, EU Sentix Investor Confidence, US CB Employment Index, CA Housing Starts, Building Permits, ECB's Lagarde At European Parliament
Tuesday
: JN M3 Money Supply, AU NAB Business Confidence/Survey, NZ ANZ Business Confidence, FR/GE Trade Balance, EU Q1 GDP (F), Employment Change, UK BRC Retail Sales Monitor, BoE Quarterly Bulletin (tentative), US NFIB Small Business Optimism, IBD/TIPP Economic Optimism, Wholesale Inventories/Trade Sales, 10-yr Auction, Weekly API Inventories, ECB's de Guindos Virtual EcoFin Meeting
Wednesday
: JN PPI, Core Machinery Orders, CN CPI/PPI, AU West Consumer Sentiment, Home Loans, FR Industrial Production, US CPI, Weekly DoE Inventories, FOMC Interest Rate Decision, Press Conference, Treasury Department Report, ECB's de Guindos, Schnabel Speak
Thursday
: JN BSI Large Manufacturing Conditions, Machine Tool Orders, AU MI Inflation Expectations, IT Industrial Production, 3/7/30-yr Auction, FR Non-Farm Payrolls, EU Eurogroup Meeting, UK RICS House Price Balance, US PPI, Weekly Jobless Claims, WASDE Report, 30-yr Auction, ECB's Lagarde, Panetta, Enria Speak
Friday
: JN Industrial Production, SP/FR CPI, IT Quarterly Unemployment Rate, EU Industrial Production, EU Finance Ministers, UK GDP, Construction Output, Industrial/Manufacturing Production, Trade Balance, NIESR GDP Estimate, US Import/Export Price Index, Michigan Consumer Sentiment (P), Baker Hughes Rig Count
Access 1.5hrs of exclusive free content in our
AmplifyNOW
e-learning portal. Feel free to register
HERE
to start your on-demand learning now.
A deal of this magnitude does not happen quickly and recent comments from Gilead would suggest little appetite in a tie up. None-the-less both share prices will likely see some volatile movement at the re-opening of trade this week.

WEEKLY TRADING SET-UPS FROM SAM NORTH

Senior trader and mentor Sam North provides a technical look at the charts and his set-ups for the week ahead.


The Market Maker

daily
e-newsletter and weekly podcast
99% said it helped them gain better knowledge of markets
70% said it helped them prepare for a job interview
Top 5% most followed podcasts globally
Top 5% most shared globally in 2022
Listened to in 84 countries world-wide