Rosella Zhu

11 DEC 2020 | Careers
Why did you choose to join Amplify Trading's program?
I chose to join this program out of two incentives.
First, this course could let me peer into major sectors in finance within only a few days. I was eager to understand what each sector was like in real life but was simply lack of time or opportunity to try everything out through internships. The course was designed in a way that helped me truly understand the life of different roles in finance within a short period of time.
Second, I regarded it as an opportunity and platform to meet elite peers/practitioners and broaden my network.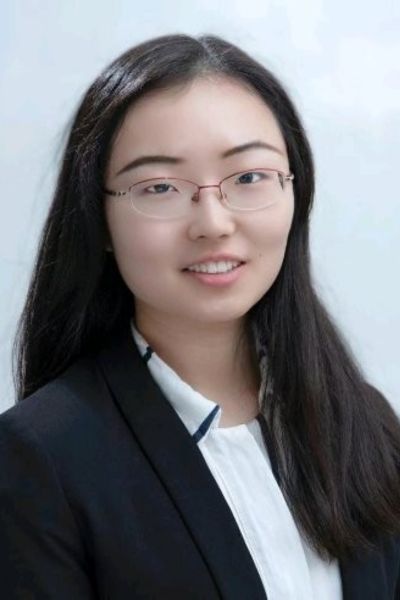 Rosella Zhu
We understand you have just gotten a placement offer from Morgan Stanley, can you tell me more about what you'll do in MS?
During the six-month internship, I rotated within two trading desks, China trading and G10 trading. Both desks focus on macro products (FX and rates).
On a day-to-day basis, I assisted the traders in trading operations and worked on ad-hoc projects including research, automation, data analysis, etc.
Being on the trading floor, I also got the chance to talk to people from other teams to understand how different parts of the business integrated with each other to form a "bigger picture".
How did the Amplify Trading experience help in your career development & landing your current role?
Three things I found helpful from this experience to my career development and internship recruiting process:
First, this course gave me an efficient "one-stop" exploration of different finance sectors and helped me discover what I wanted to do for a career – trading. This narrowed down my choices in seeking internships, so I could focus more on pursuing what I was really passionate about.
Also, I met a lot of like-minded peers here. I learned a lot from them and further established my network. The encouragement I got from those friends made during the course helped me get through the stressful recruiting season as well.
The last thing was that the course instructor, Xiao, gave us many practical tips for job interviews, coffee chats, networking, etc., which worked really well when I implemented them during the recruitment season and eventually landed me in the current role.
How likely are you to recommend the course to a friend?
Very likely. I would say no matter what your ultimate career goal is, you are likely to find something beneficial from this course. Be it you want to learn about different sectors in Finance, or you are eager to make friends and build up your network, or you would like to get practical tips for internships and interviews, it is already prepared for you in this course.
What was the biggest highlight of the course for you?
For me, the biggest highlight of this course was that it could quickly walk you through major sectors in finance in an interactive way.
Within only a few days, you could experience the life of a trader/sales/investment banker/hedge fund manager through different kinds of simulations and group activities. All those activities were carefully designed to help you truly understand what the practitioners would do on a daily basis through "role plays", instead of just "describing or lecturing" about what it should be like. These simulations and activities helped me discover my keen interest in trading over other roles in finance.
Amir Khadr - Head of Technology
The Market Maker

daily
e-newsletter and weekly podcast
99% said it helped them gain better knowledge of markets
70% said it helped them prepare for a job interview
Top 5% most followed podcasts globally
Top 5% most shared globally in 2022
Listened to in 84 countries world-wide