THE MACRO MENU: 23 - 27 MARCH 2020

22 MAR 2020 | Careers
Amir Khadr - Head of Technology
A QUICK WORD BEFORE I BEGIN...

The outbreak of the coronavirus will impact people's lives in an immeasurable way, but I would like to thank all the people in public services that put others before themselves without question in spite of the risks they face. I shall continue to be as sensitive as possible with my analysis and wish everyone the best of health.

MARKET BRIEFING: Monday 23rd March 2020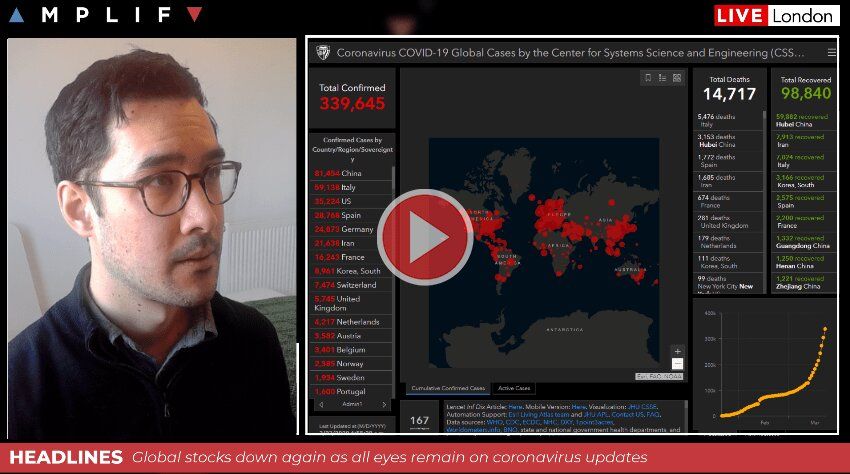 LIVE WEBINAR: HOW TO TRADE IN 2020

The team and I will be hosting a free LIVE session on Monday 23rd March 2020, starting at 1300GMT.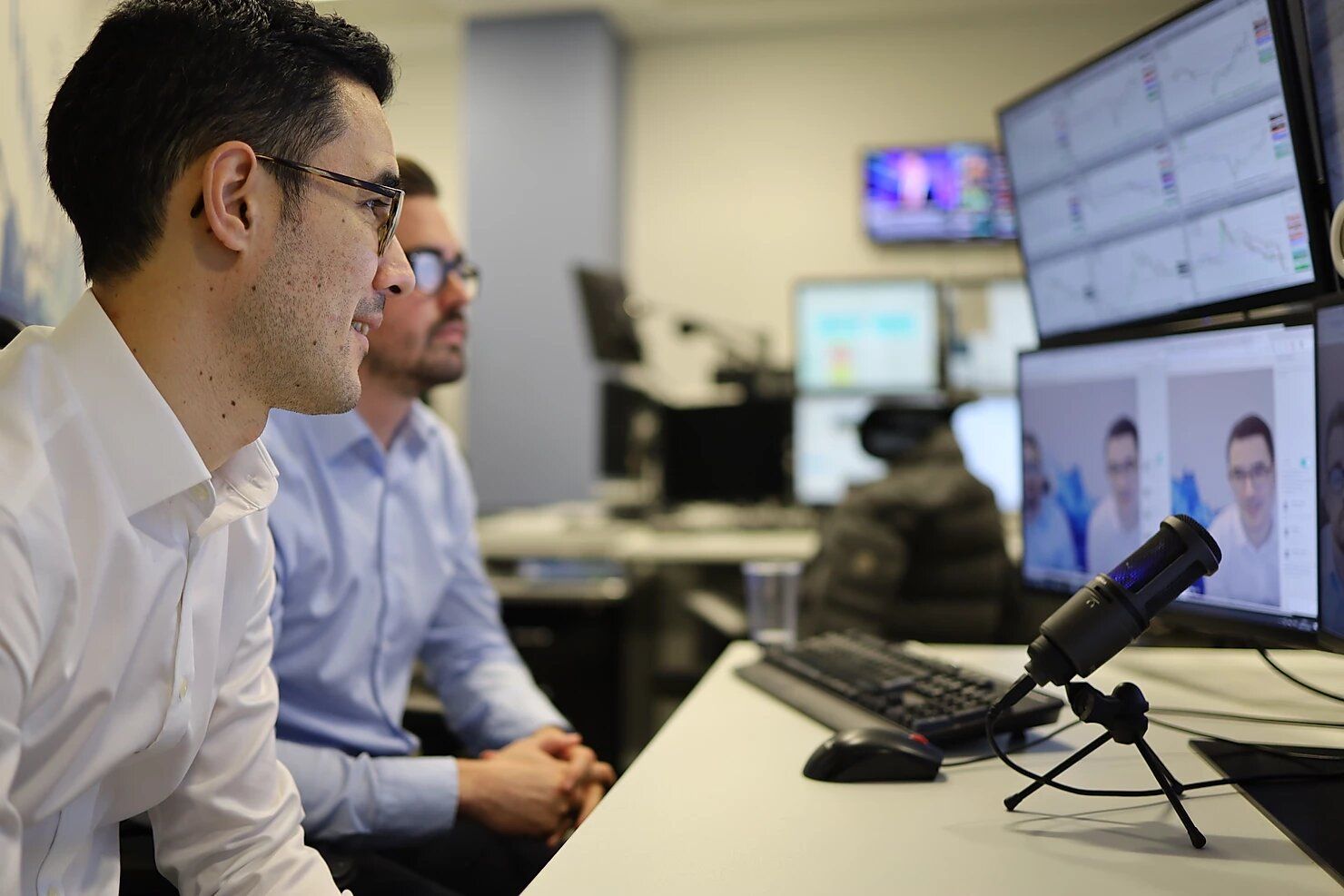 REGISTER HERE
to find out more details and secure your place!
MACRO OVERVIEW
- Sunday 22nd March 2020
To get you up to speed I have consolidated the need to know news on the current status of coronavirus (FT/BBC).
Italy confirmed cases now at 59,000 with the death toll at 5,476, almost double that of China. Italy has now stopped people moving from one municipality to another unless urgent and fined more than 11,000 people in one day this weekend for breaking lockdown rules

Spain (28,603/1,756) extends lockdown for another fortnight

Germany (23,974/92) is to ban gatherings of more than two people

French (14,485/562) lockdown due to last another 2 weeks but talks of an extension. Main cases concentrated in Paris

USA now has over 30,000 confirmed cases, with New York a hotspot with 15 times more cases than any other US state. New York City is reported to be 10 days away from seeing "widespread shortages" of supplies, according to the Mayor

UK (5,071/233) Prime Minister has warned the government would take "further measures" to enforce social distancing if advice not respected. Adding he would think about this "very actively" over the next 24hrs
The total number of confirmed coronavirus cases globally now stands at 328,275 with the death toll at 14,366. More worryingly, both Italy and Spain have had more deaths attributed to the virus than China did at the same stage.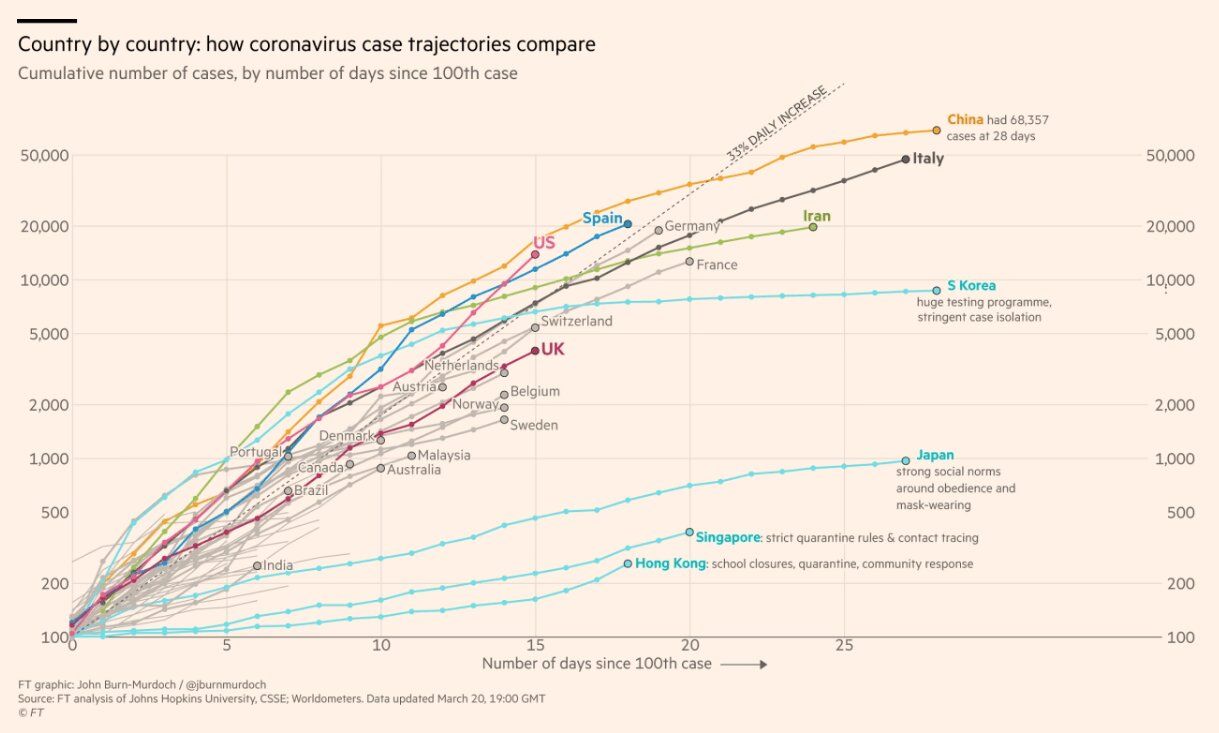 The trajectory of these numbers will continue to weigh on market sentiment as the new week begins and despite central banks and governments across the globe doing "whatever it takes", it simply comes down to the rate in which the pandemic is spreading in what will determine the ultimate bottom in the current rout in financial markets.

Interestingly, the rate of increase in the death toll in France is now substantially lower than in Italy and Spain, which is perhaps a reflection of the strictest controls implemented anywhere in Europe over the last 6 days. I expect similar action to be announced in the UK on Monday, with troops ready for deployment to assist in keeping civil order.

One phrase I have seen mentioned by a few banks this weekend is 'muscle memory', kicking in from the authorities' experience of the Global Financial Crisis. The idea is that the speed and scope of measures taken to counteract the impending downturn have been far quicker than what we saw back in 2008.

On this point, Morgan Stanley's cross-asset conference call held early today said that equities are "very very close to a bottom (S&P 500), stating the move is 95% done. However, I think this view is a little optimistic.

Reports of a sudden surge in layoffs and a collapse of spending has prompted banks like Goldman Sachs to predict the level of US GDP to dip 10% in April.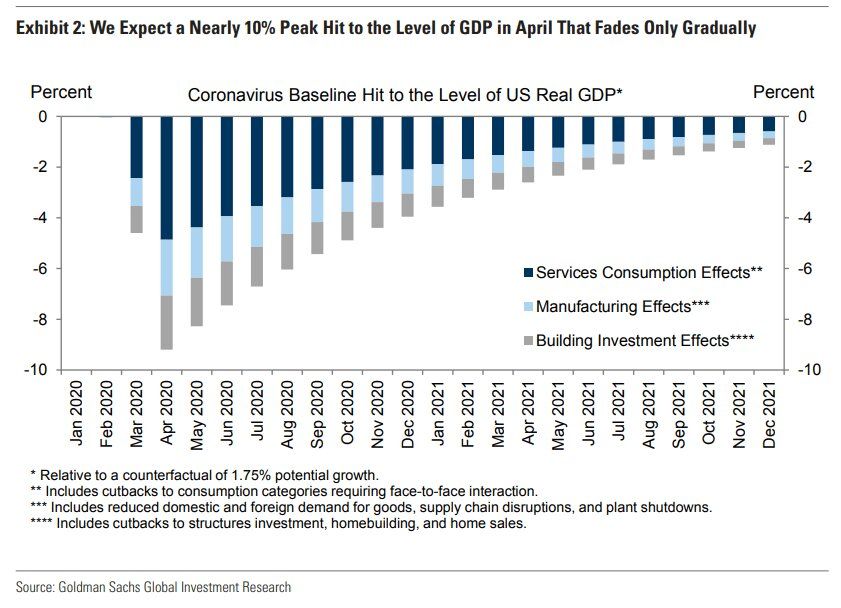 On the data front, keep an eye on the US initial jobless claims. Goldman's have said it could spike to a record 2.25mln as coronavirus-inspired layoffs hit the labour market. If this does materialise it would be triple the record set back in 1982.

Economists at Morgan Stanley now anticipate US Q2 unemployment to average 12.8% and consumption to fall 31% in the quarter.

THE MOVE LOWER IN OIL MIGHT NOT BE OVER YET

I've had a few questions about my view on oil given my call on Friday's briefing.

In summary, I remain bearish. Despite the initial record breaking leap in prices as Trump looks to intervene and the US seeks to top up the SPR, the key element required to put a floor under price has not yet been achieved. This being an agreement between Saudi Arabia and Russia.

Until this happens, I remain bearish on price and stick to my call that WTI crude will reach a $16 handle in the coming days.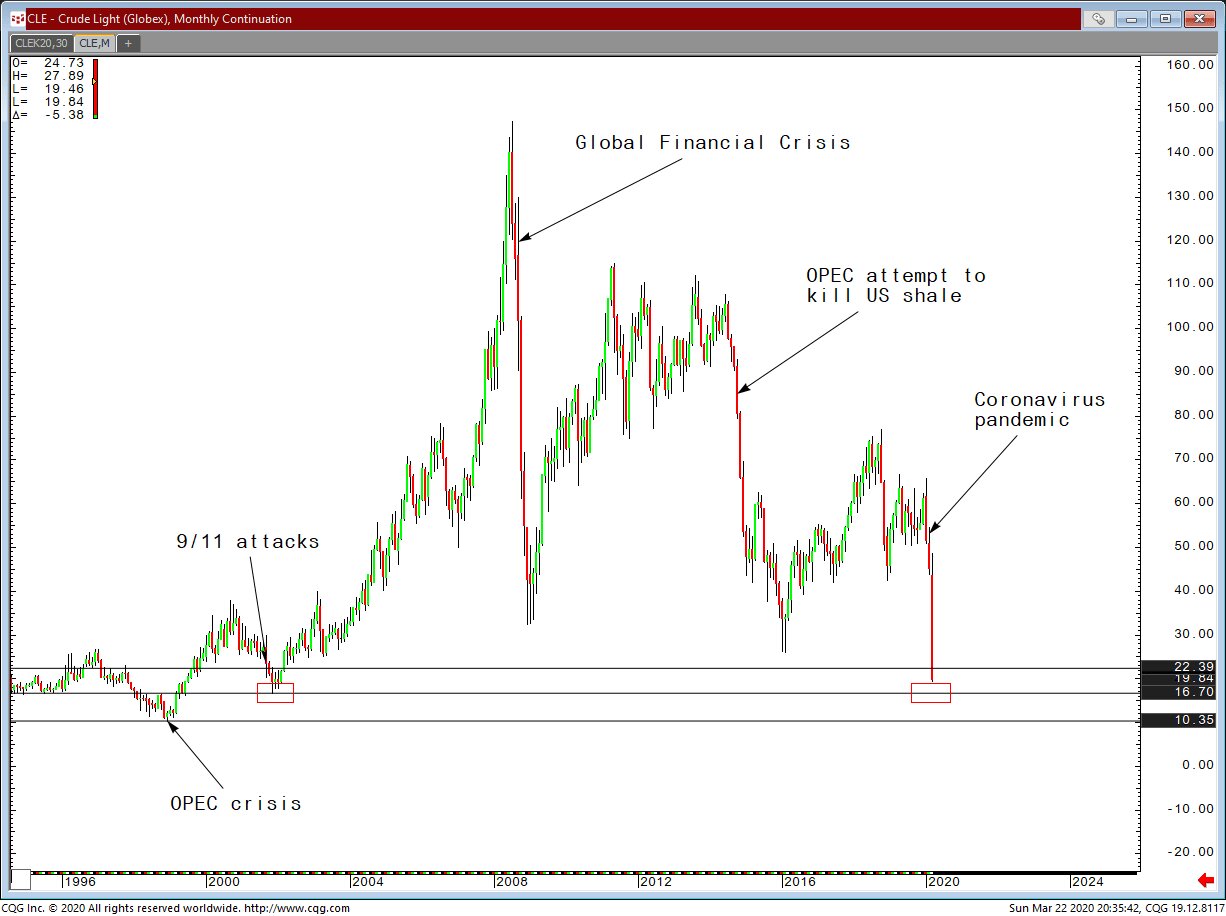 CALENDAR HIGHLIGHTSMonday
: GE Import Price Index, EU Consumer Confidence, US Chicago Fed National Activity Index
Tuesday
: AU/JN Manufacturing/Service PMI, FR/GE/EU Manufacturing/Service PMI (P), GE 2-yr Auction, UK Manufacturing/Service PMI (P), CBI Industrial Trends Orders, US Manufacturing/Service PMI, New Home Sales, Richmond Manufacturing Index, 2-yr Auction, Weekly API Inventories, NZ Trade Balance, Fed's Bullard, George, ECB's Lagarde Speak
Wednesday
: SP PPI, GE Ifo Business Climate, UK CPI/PPI/RPI, Distributive Trades Survey, US Durable Goods Orders (P), House Price Index, Weekly DoE Inventories, 5-yr Auction
Thursday
: GfK Consumer Climate, FR Business Survey, IT Trade Balance, EU M3 Money Supply, ECB Economic Bulletin, UK Retail Sales, BoE Interest Rate Decision, US Weekly Jobless Claims, PCE Prices, Real Consumer Spending, Wholesale Inventories, KC Fed Manufacturing PMI, 7-yr Auction, Fed's Bullard Speaks
Friday
: CN Industrial Profits, FR Consumer Confidence, IT Business/Consumer Confidence, UK Nationwide HPI, US Core PCE Price Index, Personal Income/Spending, University of Michigan Sentiment, Baker Hughes Rig Count, CA Budget Balance
Stay safe and hopefully I shall see you online for the webinar on Monday.
REGISTER HERE
if you would like to join.
Anthony Cheung
Head of Market Analysis
@AWMCheung
The Market Maker

daily
e-newsletter and weekly podcast
99% said it helped them gain better knowledge of markets
70% said it helped them prepare for a job interview
Top 5% most followed podcasts globally
Top 5% most shared globally in 2022
Listened to in 84 countries world-wide